Tireless Readers Collective: Meet and Greet with author Harriet Alida Lye
Tireless Readers Collective: Meet & Greet with author Harriet Alida Lye.
About this Event
**This is a virtual event that will be hosted on Zoom - you will need access to a computer or other device that is capable of accessing and sufficient Internet access. If you have not used Zoom before, you may consider referencing Getting Started with Zoom.**
Event: A Meet & Greet with author Harriet Alida Lye, to discuss her new book, Natural Killer.
Date: Friday, January 29, 2021, 4:30 p.m - 5:30 p.m. EST
Platform: Zoom Meeting (Details to come upon registration)
Book discount: After registration, you will receive a code for a 20% discount on the book Natural Killer through the Penguin Shop.
***Please note this event is for Canadian residents only***
Join us to discuss Natural Killer , Harriet Alida Lye's memoir of being diagnosed with a rare and malignant form of leukemia at just 15 years old. The book explores her survival against incredible odds and journey forward from this life-threatening illness.
Fifteen years after Harriet's diagnosis, she learns she is pregnant, despite having been told that her chemotherapy treatment would likely make conception impossible.
This book explores what it's like to go from confronting a life-threatening illness, to learning how to trust your body's ability to recover and even create life.
The Canadian Women's Foundation's Tireless Readers Collective brings book lovers together with stellar writers who shine a spotlight on justice and gender equality. Join us in this exciting reading journey!
The Foundation is hosting this event in partnership with Penguin Random House Canada.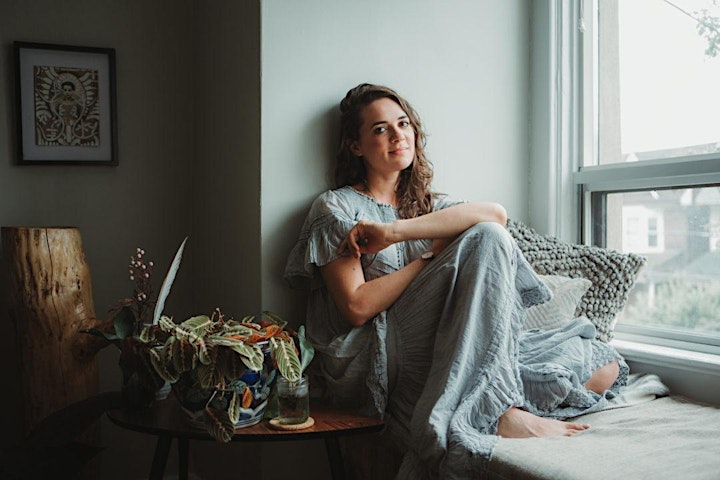 ABOUT THE AUTHOR
Harriet Alida Lye's acclaimed debut novel, The Honey Farm, was published in Canada, the US, and Australia. She was the founder and editor of Her Royal Majesty, a literary arts magazine that ran for six years. Her work has appeared in VICE, Hazlitt, The Happy Reader, Catapult, The Guardian, and the National Post. She studied Philosophy and English at the University of King's College in Halifax and lived in Paris for the better part of eight years. She now lives in Toronto.
ABOUT THE CANADIAN WOMEN'S FOUNDATION
The Canadian Women's Foundation is a national leader in the movement for gender equality in Canada. Through funding, research, advocacy, and knowledge sharing, the Foundation works to achieve systemic change that includes all women. By supporting community programs, the Foundation empowers women and girls to move themselves out of violence, out of poverty, and into confidence and leadership.
Launched in 1991 to address a critical need for philanthropy focused on women, the Canadian Women's Foundation is one of the largest women's foundations in the world. With the support of donors, the Foundation has raised more than $100 million and funded over 1,950 programs across the country.
These programs focus on addressing the root causes of the most critical issues, and helping women and girls who face the greatest barriers. Learn more at www.canadianwomen.org.