Tizen DevLab and Hack Competition at TDC
When and where
Location
Hilton Union Square 333 O'Farrell St San Francisco, CA 94102
Description
Tizen is a new operating system. Samsung Electronics and Intel (among others) are launching it. You can use web technologies to write applications that run across multiple device segments. Phones will be released in Q2/Q3 this year.
So it is your chance to get in early. We will have developer devices for all attendees to use.
Join the action
#tizenhack

After TDC
Join us for a DevLab followed by a Hack Competition alongside the first Tizen Developer Conference.
Both the DevLab and the Hack Competition are FREE and OPEN to developers (even if you haven't attended the conference).
DevLab Agenda
Bob Spencer from Intel & Hod Greeley from Samsung Electronics
Location: Continental 4-6, Hilton Union Square, SF
Friday, May 24th
3:30–3:45pm
Welcome – Tizen Overview
3:45–4:30pm
Tizen Native API Overview with Hod Greeley
4:30–5:15pm
Tizen Web API Overview with Bob Spencer
5:15–5:30pm
Live Code Session Overview with Stewart Christie
5:00–6:00pm
Break & Move to Hacker Lounge
Hack Competition Agenda
Note: We'll kick off the hack at the Hilton on Friday and transiation on Saturday to Sandbox Suites — South Park.
Friday, May 24th (continued)
Location: Hacker Lounge, Hilton Union Square, SF
6pm
Welcome and Dinner - Tizen Overview & Hacknight Format
6:30pm
Open Mic for Developers - pitch an idea and look for collaborators
7:00pm
Coding Begins
Midnight
Closing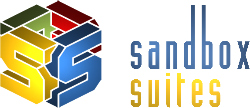 Saturday, May 25th
Location: (different) Sandbox Suites — South Park, 404 Bryant St, SF
9am
Opening and Breakfast
12pm
Video Check-points with participants
6pm
Final Demos
7:30pm
Deliberations
8pm
Winners Announcement and Award Ceremony
What to expect
Devices will be available for you to use.
You may bring code but you will be judged on what you build during the comptition
3-minute technical demo with the Tizen emulator
Prizes
Grand Prize
$1,000
Runner Up
$500
Best Ported App*
$500
* Ported apps won't be able to win both prize types
Criteria
Innovation
Execution
Leverage of the SDK
User Experience
Resources
The Tizen 2.0 SDK and source code have been released and we're excited to invite you to join the developer community!
Tizen is an open source, standards-based software platform supported by leading mobile operators, device manufacturers, and silicon suppliers for multiple device categories such as smartphones, tablets, netbooks, in-vehicle infotainment devices, and smart TVs.
FAQ
Is this a hackathon?
It is very similar to a hackathon. We have the educational DevLab preceding it and then we are not expecting you to form teams. It is ok to work alone. So we decided to call it a hack competition. We're also not judging on buisness model.