[TKFF 2014] May 27 28 29 CineCycle l May 30 31 AGO

Tuesday, 27 May 2014 at 7:00 PM

-

Saturday, 31 May 2014 at 11:30 PM (EDT)
Event Details
DAY 1 May 27 Tue Aimless Bullet 오발탄 (7:00pm CineCycle)
DAY 2 May 28 Wed [ZAINICHI (KOREAN RESIDENTS IN JAPAN) SHORTS] (7:00pm CineCycle)
DAY 3 May 29 Thu [KOREAN QUEER SHORTS] (7:00pm CineCycle)
DAY 4 May 30 Fri [KOREAN SHORTS COMPETITION] (6:00pm AGO)
DAY 4 May 30 Fri Broken 방황하는 칼날 (8:20pm AGO)
DAY 5 May 31 Sat Broken 방황하는 칼날 (12:00pm AGO)
DAY 5 May 31 Sat Our Homeland かぞくのくに 가족의 나라(3:00pm AGO)
DAY 5 May 31 Sat My Place 마이플레이스(5:40pm AGO)
DAY 5 May 31 Sat Night Flight 야간비행(8:00pm AGO)
DAY 4 May 30 Friday
[KOREAN SHORTS COMPETITION]
Korea, Canada l 108 min l Korean w/ English Subtitle, English
6:00 PM Door Opens l 6:30 PM Screening Starts l AGO Jackman Hall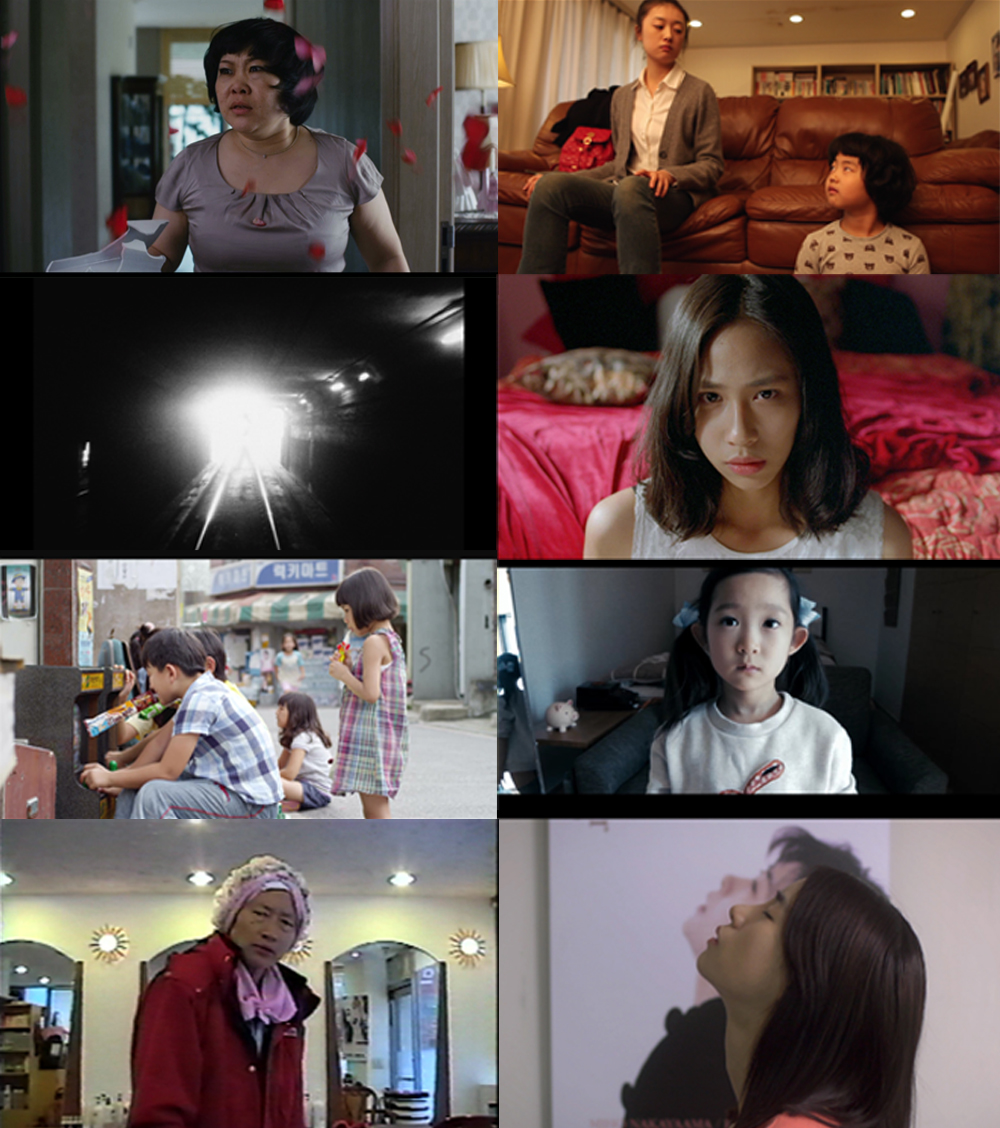 She 그녀
D: Seong Hyeok Moon l  2013 l 16:58 l Drama, Comedy
The Secret 비밀
D:  Eric Junghwan Park (in attendance) l  2011 l 13:00 l Drama, Comedy
Conceived
D: Eui Yong Zong (in attendance)  l  2013 l 5:04 l  Experimental
Fever 고열
D: Ji Won Oh l 2013 l  15:00 l  Drama, Thriller
Sprout 콩나물
D: Ga Eun Yoon l  2013 l 19:58 l  Drama
Like 좋아요
D: Jun-yeop Jang l  2014 l 6:48 l Drama
Bad Hair Day
D: Mee Soo Lee l 2004 l  7:20 l  Documentary
When September Ends 9월이 지나면
D: Hyung Dong Ko l 2013 l 23:26 l Romance
DAY 4 May 30 Friday
[FEATURE]
Broken 방황하는 칼날 (May 30 Friday, 8:20pm Door Opens)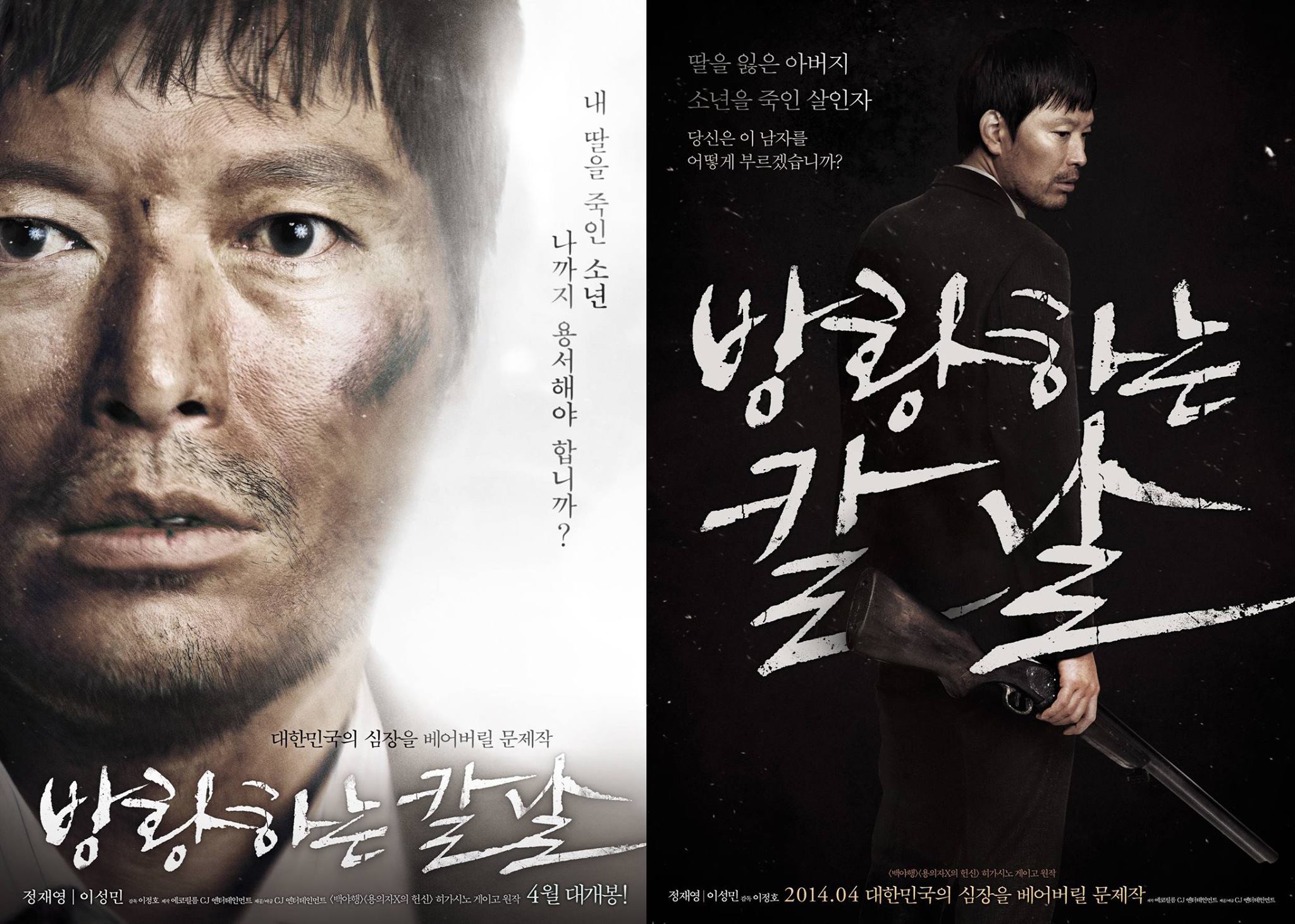 Jung-ho LEE l Korea 2014 l 122 min l Variety l Korean w/English Subtitles
8:20pm Door Opens l 8:50pm Screening Starts l AGO Jackman Hall

DAY 5 May 31 Saturday
[FEATURE]
Broken 방황하는 칼날 (May 31 Satday, 12:00pm Door Opens)
Jung-ho LEE l Korea 2014 l 122 min l Variety l Korean w/English Subtitles
12:00pm Door Opens l 12:30pm Screening Starts l AGO Jackman Hall
DAY 5 May 31 Saturday
[FEATURE]
Our Homeland かぞくのくに 가족의 나라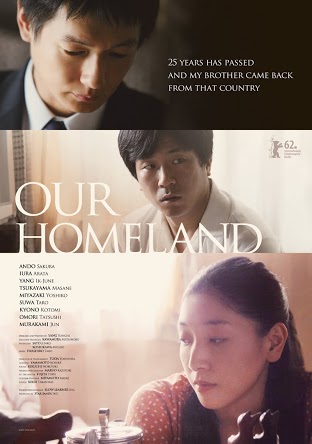 Yonghi YANG l Japan 2012 l 100 min l Drama l Japanese & Korean w/English Subtitles 3:00pm Door Opens l 3:30pm Screening Starts l AGO Jackman Hall
DAY 5 May 31 Saturday
[FEATURE]
My Place 마이플레이스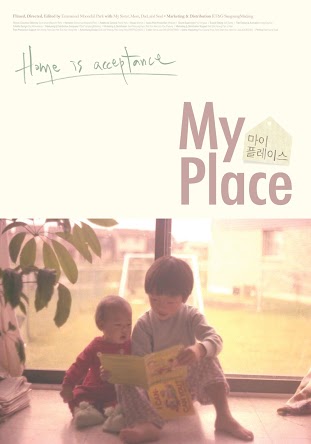 Emmanuel Moonchil PARK (in attendance) l Canada/Korea 2013 l 77min l Documentary l Korean w/English Subtitles 5:40pm Door Opens l 6:10pm Screening Starts l AGO Jackman Hall
DAY 5 May 31 Saturday
[FEATURE]
[CLOSING NIGHT/AWARD CEREMONY]
Night Flight 야간비행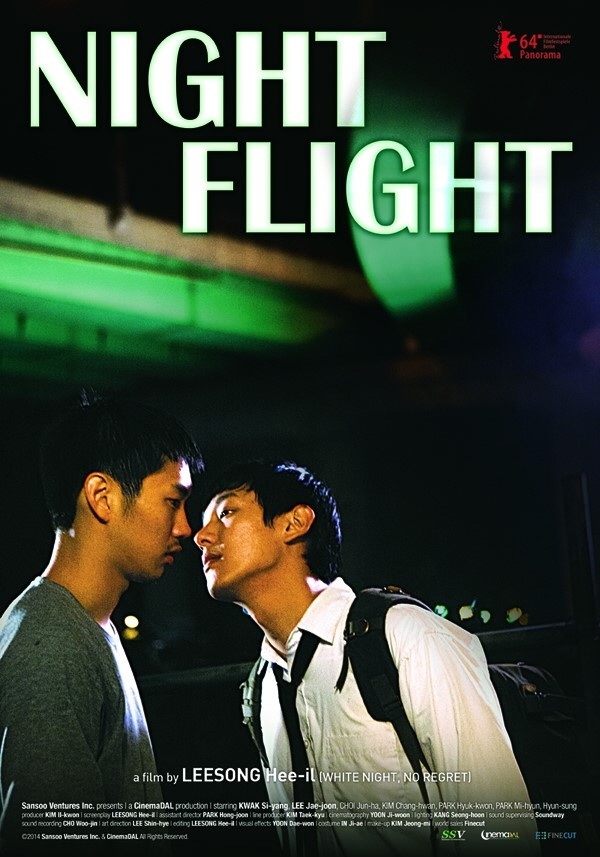 LEESONG Hee-il Korea 2014 l 144 min l Drama, Noir l Korean w/English Subtitles l North American Premiere 8:00pm Door Opens l 8:30pm Screening Starts l AGO Jackman Hall
DAY 1 May 27 Tuesday
[KOREAN CLASSICS: THE BEST KOREAN FILM OF ALL TIME]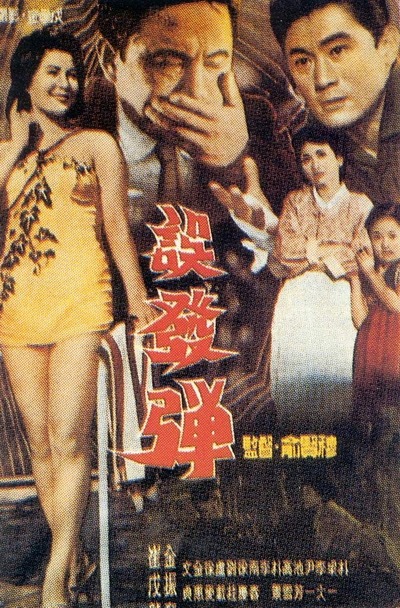 Aimless Bullet 오발탄
YOO, Hyeon-Mok l Korea 1961 l 106 min l Classic l Korean w/English Subtitles
CineCycle l 7:00pm Door Opens l 7:30pm Screening Starts
DAY 2 May 28 Wednesday
[ZAINICHI (KOREAN RESIDENTS IN JAPAN) SHORTS]
Japan l 86 min l Japanese w/ English Subtitle
7:00 PM Door Opens l  7:30 PM Screening Starts l CineCycle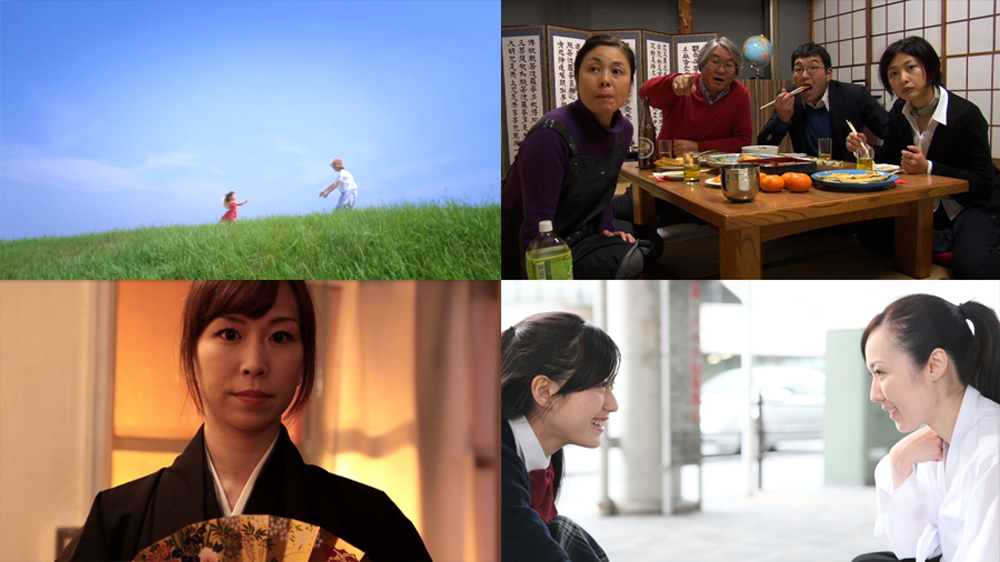 Butterfly ちょうちょ
D: Mi Fa Park l  2011 l 3 min 11 sec l Drama
Aigo! ~My Nationality is in Heaven~ アイゴ~!
D: Dalya Lee l 2011 l 28 min l Drama l Canadian Premiere
Galapagos ガラパゴス
D: Dalya Lee l  2013 l  20 min l Drama l  North American Premiere
Matou まとう
D: Yeong-I l 2010 l 35 min l  Drama l North American Premiere
DAY 3 May 29 Thurday
[KOREAN QUEER SHORTS]
Korea l 116 min l Korean w/ English Subtitle
7:00 PM Door Opens l 7:30 PM Screening Starts l CineCycle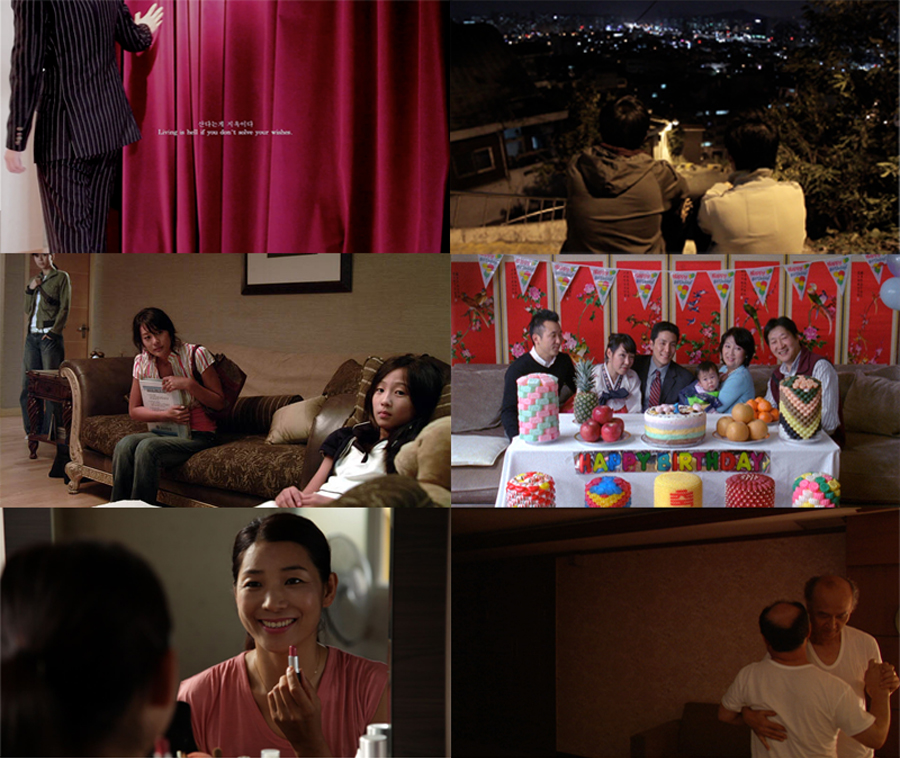 Act of Affect 정동의 막
D: siren eun yong jung l 2013 l 19:34 l Documentary, Performing Art l International Premiere
Fly by Night 야간비행
D:  Tae-gyum Son l 2011 l 21:14 l Drama l Canadian Premiere
I'm Jin-Young 진영이
D: Sung-eun Lee l 2006 l 18:30 l Drama l Canadian Premiere
Dol (First Birthday) 돌
D: Andrew Ahn l 2011 l 11:11 l  Drama
The Woman 그 여자
D: Mi-hye Jo l  2012 l 20:07 l  Drama l  International Premiere
Auld Lang Syne  올드랭사인
D: Joon-moon So l 2007 l  26:00 l  Drama
When
Tuesday, 27 May 2014 at 7:00 PM

-

Saturday, 31 May 2014 at 11:30 PM (EDT)
Add to my calendar
Organizer
ABOUT TORONTO KOREAN FILM FESTIVAL
With the mission 'To Advance Diversity Through Korean Cinema', Toronto Korean Film Festival (TKFF) is a non-profit organization with four major goals: to present authentic Korean cinema to the Canadian community; to support local Korean filmmakers; to engage in academic research of Korean cinema; and to bridge together the Korean and Canadian film industries.
Every year the festival contributes to Toronto's rich and enthusiastic film culture, delivering over 100 Korean films to local audiences since its inauguration in 2012. TKFF also aims to be the showcase for emerging talents and their works. This is achieved via the initiative Korean-Canadian Programme and the Korean Shorts Competition Showcase, which this year attracted more than 250 entries from filmmakers locally and abroad. 
With a more diverse film selection than ever before, TKFF is proud to continue celebrating the cultural diversity of Canada.