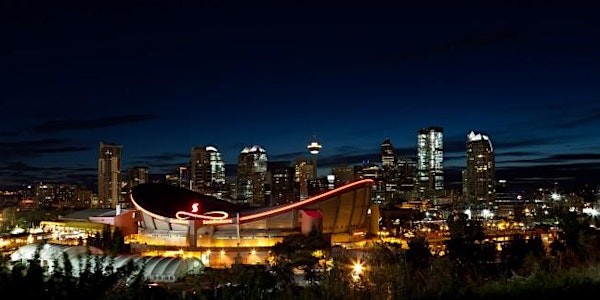 TMAC AB & NWT PD Weekend May 13-14 Calgary
Location
Calgary
Calgary, AB
Canada
Description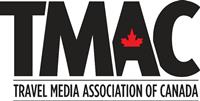 Professional Development Weekend 2016
Join friends and colleagues at the 2016 TMAC Alberta + NWT professional development weekend. The weekend's sessions will inspire and inform industry and media members alike. With the endless challenge of accomplishing more with less, learn how to increase productivity, get your content noticed, how to stay true to your personal brand – and more!
Get Social! Use hashtag #TMAC16 Find us on Twitter @TMAC_AB
Dates: Friday, May 13 – Saturday, May 14
Times: 11:30AM – 7:00 PM Friday to 9:00 AM- 1:00PM Saturday
Locations: charbar (Friday) & Heritage Park (Saturday)
charbar
618 Confluence Way SE
Calgary, AB
http://www.charbar.ca/
Heritage Park
Orientation Centre in front plaza (same building as Railway Café)
1900 Heritage Dr. SW
Calgary, AB
http://www.heritagepark.ca/
Saturday parking code for complimentary parking on back of nametags
Event Itinerary
Friday, May 13
charbar – Calgary's culinary duo Connie DeSousa and John Jackson of CHARCUT Roast House and Chopped Canada winning chef Jessica Pelland have brought their epicurean wizardry to the banks of the Bow. The Argentinian inspired menu at charbar is comprised of the highest of quality ingredients and a wide-range of options from the ocean, prairies and local gardens. @charbar_yyc
11:30AM Event Registration
Optional Tour of Simmons Building
12:00 – 1:15PM PD Session 1: Kick off Lunch and Keynote from Catherine Roscoe Barr, Wellness Coach & Founder of The Life Delicious
(Keynote Sponsored by Tourism Calgary)
Feeling burned out, stressed out, and unproductive? In this keynote address, Catherine Roscoe Barr will explain the science behind the brain drain and go over ways to increase productivity by promoting brain health.
Lunch provided by charbar
1:20 - 2:10PM PD Session 2: Panel – Social Media Influence: How to Grow Your Audience and Stay True to Your Brand
Panelists:
Leigh McAdam: Blogger at hikebiketravel.com
Rebecca Bollwitt: Blogger- Miss604.com
Chris Amat: Photographer and Instagram Influencer
In this ever changing world of social media and content marketing, it is more important than ever to create strong, authentic content to foster your audience and stay true to your brand. This panel of social media influencers will speak to:
- How to grow and maintain a following
- How to create content that resonates
- What platforms do you use to share
- Best practices in working with influencers
- What do you look for in sponsorships
2:15 - 3:05PM PD Session 3: SEO Tips & Insights
Speakers:
Anju Visen-Singh: Director, Integrated Marketing at University of Calgary
Mike Mackinnon: Specialist, Content Marketing at University of Calgary
SEO Defined: Search Engine Optimization — writing that grabs the attention of search engines using specific, targeted words or phrases in specific ways. We all know it is key to well performing content but when are you "keyword stuffing" and is there a perfect percentage? Learn SEO best practices from two University of Calgary experts.
3:05 - 3:20PM Refreshment and Networking Break
Break items provided by Sidewalk Citizen and Phil & Sebastian Coffee Roasters
Aviv Fried and Michal Lavi have achieved near-legendary status in Calgary with their artisanal breads, croissants and other freshly-baked goods. They have brought their renowned Sidewalk Citizen Bakery to the Simmons building, along with an expanded Middle Eastern and Mediterranean menu that evolves throughout the day. @avivfried
Part of the joy of grabbing a java from Phil & Sebastian Coffee Roasters in the Simmons comes from watching the roasting process right before your eyes. A state of the art coffee roasterie is at the heart of the warm inviting café where Phil Robertson and Sebastian Sztabzyb – Calgary's most beloved craftsmen of the noble bean – roast, brew and serve up coffee culture knowledge. @philandseb
3:25 - 4:15PM PD Session 4: Editors Panel – What Makes the Perfect Pitch
Panelists:
Jill Foran: Editor, WestJet Magazine
Bob Sumner: Assignment Editor, CTV Calgary
Kim Gray: Co-founder, Editor-in-chief, Toque & Canoe
As the publishing landscape continues to evolve, pitching ideas becomes increasingly challenging. Keeping on top of content trends and multiple channels with a variety of splintered audiences is no small feat. This panel of editors will deconstruct what makes a perfect pitch.
5:00 - 7:00PM Enjoy a delicious dinner at Bar C Food & Drink with fellow delgates
Bar C Food & Drink
340 17 Ave SW
Calgary, AB 403-984-3667 bar-c.ca
Bar C Food & Drink is an upscale contemporary lounge offering a casual atmosphere to unwind with friends at the bar or on one of their two outdoor patios. Bar C is a new direction for CRMR with out of the ordinary cocktails, mouthwatering share plates and wine by the glass. Historic boiler doors made from solid cast iron enclose Bar C's alley patio on Calgary's popular 17th Ave and allow guests to sip cocktails or share bites in an intimate setting. @barcfooddrink
Dinner provided by Canadian Rocky Mountains Resorts and Travel Alberta
Saturday, May 14
Heritage Park
9:00 - 10:00AM Opening Breakfast
PD Session 5: Conveying Vision through Storytelling
Speaker: Mary Kapusta, Senior Manager, Marketing and Communications for Studio Bell, home of the National Music Centre.
Raising $191 million dollars is hard enough, but add in stakeholder relations, trolls, the evolution of media and working with musicians, and you have some unique communication challenges. Join Mary Kapusta to discuss how storytelling and content generation are central to the strategy to open Studio Bell.
Breakfast provided by Heritage Park
10:00 - 11:00AM PD Session 6: The Growth of Podcasting
Speaker: Camara Miller, Creative Media Consultant
The medium of podcasting is reaching new peaks in popularity every other month, with more than 20 per cent of Canadians listening to podcasts on a regular basis. Advances in technology – in particular, the rapid growth in use of smartphones and mobile devices in addition to the increased ease of in-car listening – have contributed to the uptick of interest in podcasts. Professional podcaster and journalist, Camara Miller will address the increased reach and upward trend of podcast consumption and then share her tips on how best to produce and market a podcast.
11:00 – 12:00PM PD Session 7: Photography for Social Media
Speaker: Neil Zeller, Photographer
Neil Zeller is a Calgary-based photographer. According to Neil: "I see the world in 4X6 boxes. When I can translate what I saw into an image, so that you can see it too. To be able to share a moment like that, exactly like I experienced, it is what photography is all about to me." Neil is a proud Calgarian, and loves spending time with his wife of 19 years and their 8 year old son. Says Neil, "Photography is where I cleanse my spirit, nourish my soul and am truly happy. My eyes capture wide angles, interesting corner, beams of light and faraway things. My goal is to capture in my camera, the story my eyes could never tell you."
12:00 – 1:00PM PD Session 8: Getting Your Content Noticed
Speaker: Nancy Smith, Social Media Director, North Strategic
With a constant stream of tweets, Facebook posts, and photos on Instagram, how do you get your content noticed by brands, influencers and Destination Marketing Organizations in the hopes of getting them to share and engage with you? In this session Nancy will discuss topics including:
- What makes the perfect post
- What types of content gets noticed and shared
- Best practices for tagging influencers, brands and DMO in your content
Registration Fees
Member Media Fees $80. plus service fee
Non-member Media Fees $120. plus service fee
Member Industry Fees $100. plus service fee
Non-member Industry Fees $140. plus service fee
Accommodation
Rooms have been blocked at Hotel Arts for TMAC PD weekend. Confirmed rate is $89./night plus taxes.
Hotel Arts 119 – 12th Avenue SW Calgary, AB T2R 0G8 RESERVATIONS Phone: 403.266.4611 Toll Free: 1.800.661.9378 Email: info@hotelarts.ca www.hotelarts.ca
Delegate Registration: All registration is through Eventbrite.
Registration fees for the two-day event include all meals and entry into special events. Registration does not include accommodation.
Please advise us if you have any dietary restrictions.
Register Today – Space is limited!
We look forward to seeing you on May 13-14, 2016.
Sincerely,
Board of Directors, TMAC Alberta & NWT Chapter