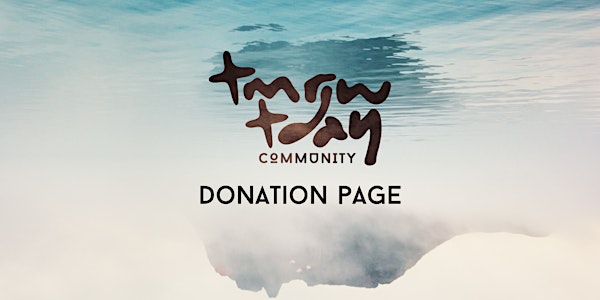 Tmrw.Tday Donation | Konscious Kids Jamaica & Indigenous Elders Fund
Thank you for donating to Konscious Kids, a charitable initiative bringing joy and mindfulness to the youth of Jamaica and Indigenous Group
Refund Policy
Contact the organizer to request a refund.
About this event
Our first mission at Tmrw.Tday is to give back to the youth in local communities and indigenous elders to preserve their ancient cultures and traditions.
At the first Tmrw.Tday Culture Fest , Konscious Kids was born. An initiative developed to nourish the youth at various schools in Jamaica with a program of mindfulness, meditation, yoga and environmental education.
Partnering with 876 Volunteer this program has expanded from having a small group of kids join us at the festival to presenting the program to over 300 children at the Negril All Ages School.
In April 2020 Freedom Park, Jamaica's first skateboard park opened in Bull Bay and has changed the lives of hundreds of kids to date.
We successfully donated over 60 educational tablets to the NEET Organization after kids completed an 8 week program.
Every Tmrw.Tday Festival, Retreat or Virtual program puts a strong emphasis on Indigenous wisdom and we invite/work with elders and organizations to protect these cultures and traditions.
We thank you for your continued trust and support in our movement for a better TMRW TDAY.