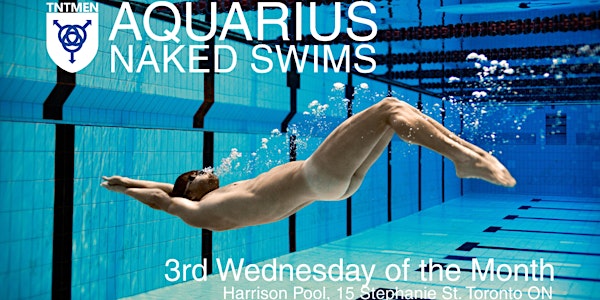 TNTMEN Aquarius Naked Swim - July 2019
When and where
Location
Toronto Harrison Pool Community Centre 15 Stephanie Street Toronto, ON M5T 1B1 Canada
Description
Traditional old style shower area. TNTMEN will supply shampoos, body washes, and come up with some pool noodles and novelties. A step back in time for some good clean fun! Don't forget to bring a towel!
Please arrive by 8pm and be aware that the exterior doors are kept locked by the staff at the pool and entrance will not be available after 8:45pm. This allows everyone to enjoy the pool, including the persons admitting members into the pool area. Also, please be sure to leave the premises by 9:45pm.
While Harrison Pool does have lockers, only some have the ability to be secured using your own lock. For those that don't we always have a board member keeping an eye on the lockers (he's not just checking you out in the showers). It is always a good idea to limit the personal items you bring.
Please note the swim is a BLUE Event (naturism ONLY). Body positive, respect for each other, and for our community. That's what TNTMEN is all about.