TO BE RESCHEDULED - Your Rain Barrels Questions Answered | Reep House for S...
Description
TO BE RESCHEDULED - Reep Green Solutions' services and events are postponed indefinitely in order to protect us all and comply with social distancing. You are welcome to register for current topics and we will contact you once a new date is chosen. Please call at 519-744-6583 x 222 or email us at outreach@reepgreen.ca if you have any questions.
Come learn about the benefits of rain barrels. We'll be looking at a few different types of rain harvesting that are on display at the Reep House for Sustainable Living.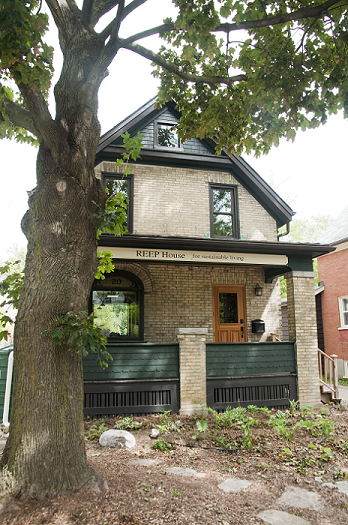 This smart-insulated, water-wise century brick home is Reep Green Solution's LEED® Platinum certified demonstration home and education centre. Reep House has been renovated to showcase energy and water innovations that any home can adopt. Deep retrofits have reduced energy used for space heating and water heating by 86%, reduced costs by 85%, and cut carbon emissions by 54%.


Rain Barrel Presentation: 1:30PM – 2:30PM
Reep House Tour and Open House: 2:30PM - 4:30 PM
Check out the green features of Reep House:
Rainwater management (permeable paving, flood resilient yards and cisterns)

Wise water use features and displays indoors

High efficiency heating, ventilation & air conditioning including a ground source heat pump

Insulation options, draft-proofing demonstration and window efficiency display

Energy efficient lighting and appliances

Re-used, re-purposed and sustainable materials


Presentation: Brendan Schaefer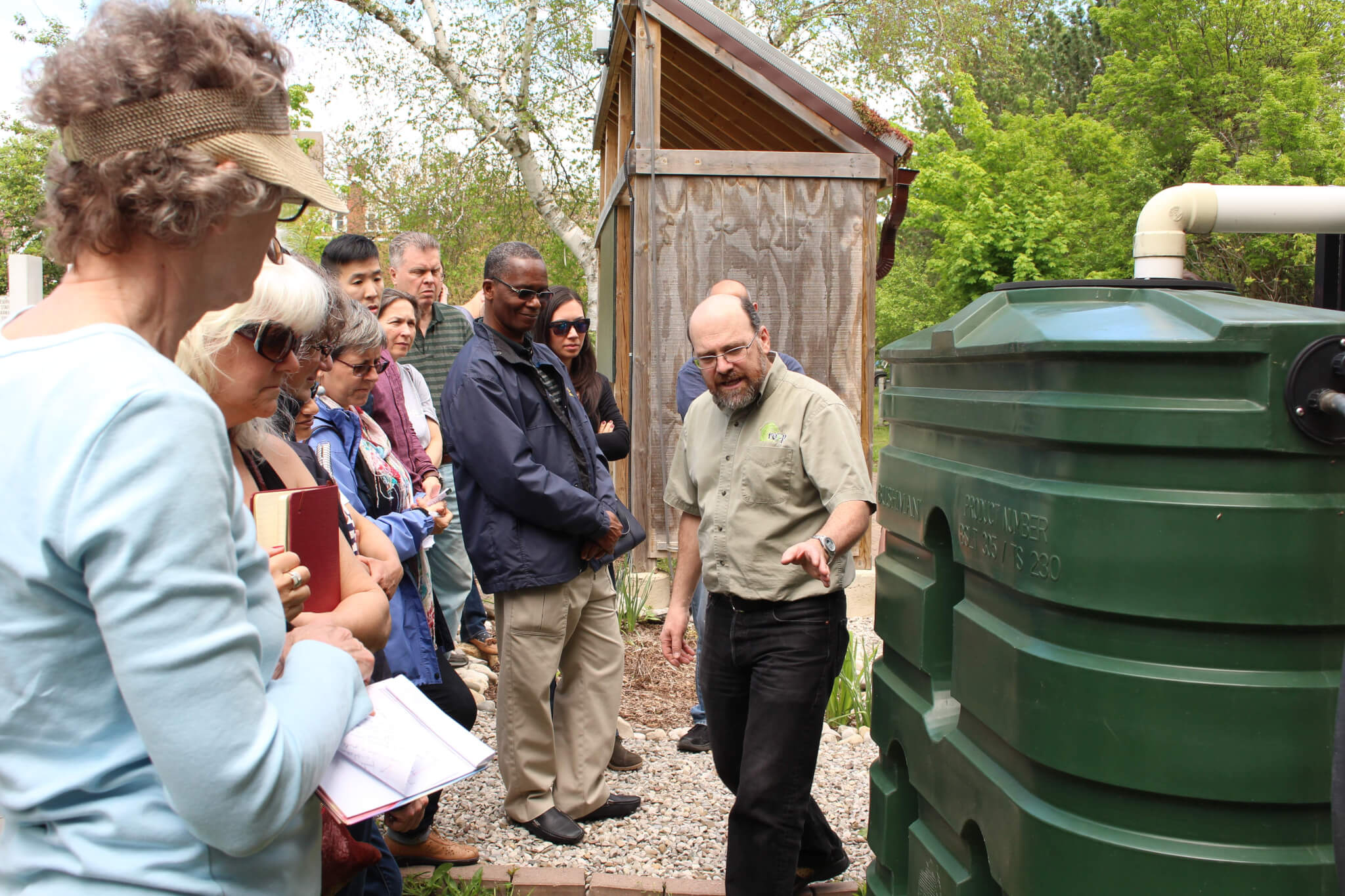 Brendan Schaefer is the Facilities Manager at the Reep House for Sustainable Living, where he regularly leads tours and workshops on topics ranging from energy efficiency to water conservation, storm water management, and sustainable living. He visits many homes to advise their owners as a Registered Energy Advisor, a RAIN Guide or to conduct visits on how to conserve water.


Transportation
We encourage the use of active transportation such as walking or biking. The house is just off the Iron Horse Trail. It is also easily accessible by GRT bus routes that use Queen and have stops near Mill St. If you drive, please consider carpooling with others you know are attending.
Parking
You are welcome to use Schneider Ave or David Street parking. The Victoria Park Pavilion parking lot is also free to use and only a few minutes walk to the Reep House. Please do not park at the Schneider Haus or Mitchell St lots (click to enlarge map)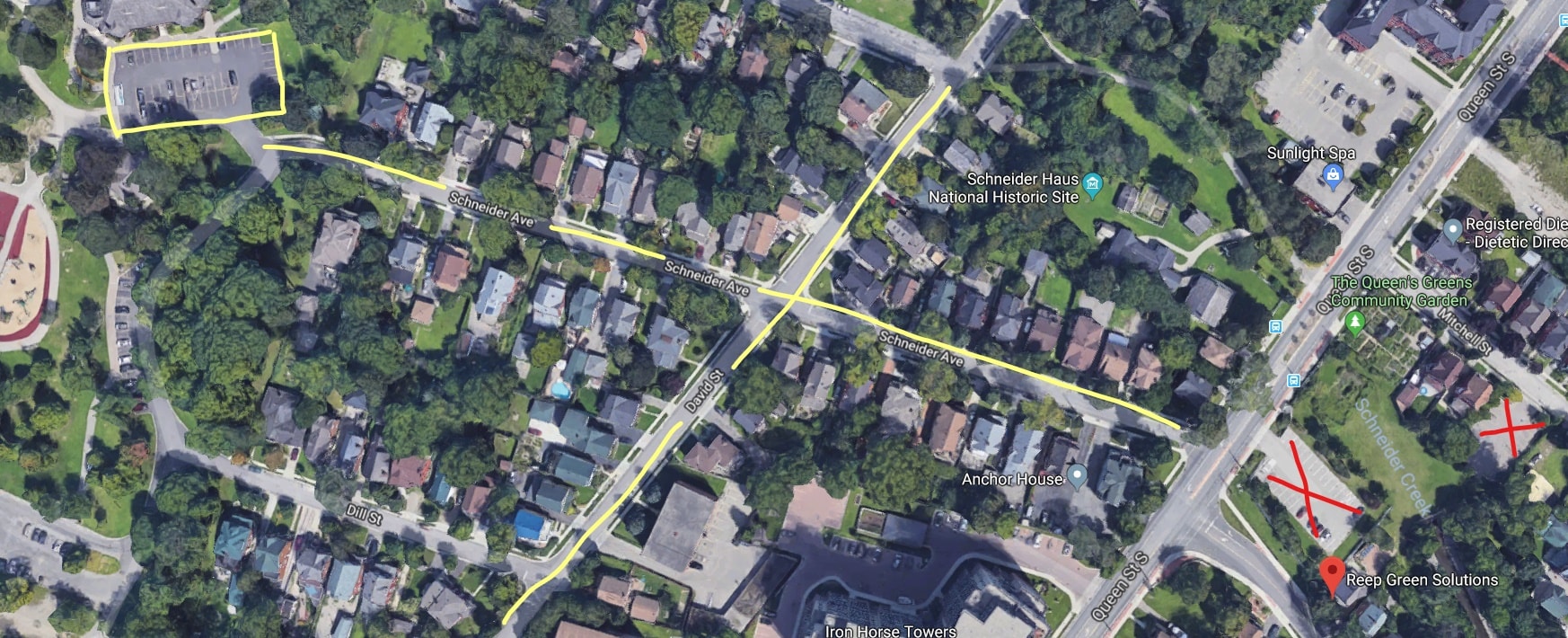 Photo Notice
By your entry, you consent to the possibility of being included in the footage and to the purposes for which it may be used: to publicize the event taking place in this area and/or to promote Reep Green Solutions. Individual participants will not be identified without their consent. Reep Green Solutions has exclusive rights to and ownership of this multimedia footage. Speak with the staff/volunteers if you would like to opt-out of appearing in photo/video. Contact communications@reepgreen.ca if you have questions or concerns.