Description
Hill's welcomes Veterinarians and Healthcare Team Members to attend.
Agenda:
Registration: 7:00pm - 7:30pm
Dinner: 7:30pm - 8:30pm
Lecture: 8:30pm - 10:00pm
Register for this session to:
1. Understand the most common urinary problems in cats
2. Evaluate and implement common diagnostic tests
3. Set up a solid therapy plan and execute!
About this Dinner Lecture:
Dr. Little and Dr. Kirpensteijn are both energetic speakers that will provide a fun but also effective lecture about common urinary problems in cats. An emphasis on the internal medicine and surgical view points will allow you to evaluate what therapy is best for your patients. This lecture will be interactive and clinically relevant and deliver you options you can use the next day in your practice. Come and join for an evening full of good info, food and fun!
Speakers: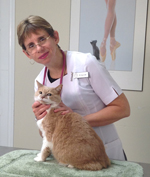 Susan Little, DVM
Diplomate, American Board of Veterinary Practitioners, Certified in Feline Practice
Dr. Susan Little received her BSc from Dalhousie University (Nova Scotia, Canada) and her DVM from the Ontario Veterinary College, University of Guelph. She has been in feline practice since 1990 and achieved board certification in Feline Practice in 1997. She is part owner of two feline specialty practices in Ottawa, Canada. She serves on the board of the National Board of Veterinary Medical Examiners and the American Assoc. of Feline Practitioners, and is a feline medicine consultant for the Veterinary Information Network. She is a peer reviewer for the Canadian Veterinary Journal and the Journal of Feline Medicine and Surgery as well as the author of many journal articles. Dr. Little is the recipient of the Canadian Veterinary Medical Assoc. Small Animal Practitioner Award (2010), the NAVC Small Animal Speaker of the Year Award (2013), and the International Society of Feline Medicine/Hill's Pet Nutrition Award for outstanding contributions to feline medicine (2013). She is the editor and co-author of 'The Cat – Clinical Medicine and Management' (Elsevier, 2012) and the editor of 'August's Consultations in Feline Internal Medicine, Volume 7' (Elsevier, 2015).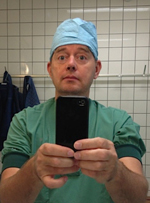 Jolle Kirpensteijn, DVM, PhD, Diplomate ACVS & ECVS
Chief Professional Relations Officer, Hill's Pet Nutrition
Jolle Kirpensteijn graduated from the Utrecht University Faculty of Veterinary Medicine, Holland in 1988 and finished and internship in small animal medicine and surgery at the University of Georgia in the United States of America in 1989. After his internship, he completed his residency training in small animal surgery and a Masters degree at Kansas State University, USA. The residency was followed by a fellowship in surgical oncology at the Colorado State University Comparative Oncology Unit, USA. In 1993, Jolle returned to Europe to accept a position in surgical oncology and soft tissue surgery at Utrecht University. In February of 2005, he was appointed Professor in Surgery at the University of Copenhagen and in August 2008 Professor in Soft Tissue Surgery at Utrecht University.
Jolle is Diplomate of the American and European College of Veterinary Surgeons. In 2012, Jolle received the title Founding Fellow in Surgical Oncology of the American College of Veterinary Surgeons (ACVS). In September 2013, Jolle accepted the Chief Professional Relation Officer position at Hills Pet Nutrition in the USA. Additionally, Jolle holds the office of the President of the Veterinary Society of Surgical Oncology (VSSO).
Jolle has published over 100 peer reviewed articles, given more than 250 lectures worldwide and has received the prestigious BSAVA Simon Award in 2007, Hills Voorjaarsdagen Excellence in Healthcare Award in 2009, WSAVA President's Award and honorary membership to the Netherlands Association of Companion Animal Medicine (NACAM) in 2017. Additionally, he received in 2017 the title ACVS Founding Fellow in Minimal Invasive Surgery (Small Animal Soft Tissue Surgery, Laparoscopy and Thoracoscopy). His main clinical and research interests are surgical oncology, endoscopic and reconstructive surgery.
Project support from MEDZONE
Erin Stashin