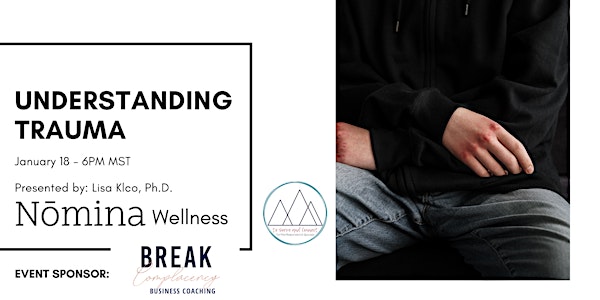 To Serve and Connect Society of Canada -Understanding Trauma
Understanding Trauma - Speaker -Lisa Klco, Nomina Wellness
About this event
Understanding the tolls of trauma that play on a first responders body is complicated because a first responders' job is to respond to potentially and often times are traumatic situations. Especially during COVID-19, many first responders have accounted for an increase in traumatic situations that have led responders to care less about their own selves and more about the patient they are caring for.
Did you know that when you experience a traumatic event, whether that be at work or away from a job, trauma can manifest itself in ways that can shut down your body? Trauma can manifest itself as a lack of sleep, craving addiction such as abusing alcohol, drugs, or over- the- counter prescriptions, anxious tendencies, confusion, and even becoming numb to the world around you. Compassion fatigue also becomes massive stress on first responders when experiencing the death of so many people during the pandemic who they may or may not know.
If you or a loved one needs support in dealing with traumatic experiences and learning how to properly care for yourself especially during COVID-19, join our speaker Lisa Klco on January 18th, 2022 for a night of community and learning.