To Sing of Common Things- "Making A Way Out of No Way: 100 Years of African...
Description
Enjoy live storytelling by the remarkable Jack and Lydia Clemmons in the intimate family setting of the Barn House. This very special event is the fifth and final of our 2019 "To Sing of Common Things: Making A Way Out of No Way" speakers series. The 96-year-olds are two of Vermont's oldest living African-Americans. Their vivid descriptions capture the essence of African-American resilience and triumphs over the span of 100 years of American history told through the stories of their families. Their stories take listeners back to the post-slavery era of the rural southern US, to 1920s farming and oil boom towns in Louisiana and Arkansas, to the Great Migration to the mid-West and California, to the experiences of African-American soldiers during World War II, and finally to a family farm in a rural community of 1960's Vermont.

This final event in the 2019 "To Sing of Common Things" series will be moderated by Dr. Lydia Clemmons, eldest daughter of Jack and Lydia Clemmons. Q&A, discussion, refreshments and socializing will follow the presentation.

Saturday, October 19, 2019, from 4-5:30 p.m. in the historic Barn House at the Clemmons Family Farm.
---
About the Stories:
Jack and Lydia's storytelling will be live and unrehearsed. You'll listen to some of the same stories Jack and Lydia told to their children when they were growing up in Vermont. We're never sure what stories we'll hear, but some of the family favorites that Jack and Lydia are likely to tell are:
- How Great Grandma Margie Ran Away. Twice.
- Leave the Crops in the field and Get to SmackOver.
- The Tent.
- Waking Up With Laughter.
- Jigging and Smothered Squirrels.
- Out of the Ashes, Born Again.
- People Were Constantly Trying to Improve Themselves.
- Snapping and Shining.
- Hats, Laundry and Photography.
- It Was Tough.
- Jack and Lydia's Honeymoon Adventures.
- Newlyweds in Madison, Wisconsin.
- Baked Beans, Oatmeal and Chocolate Bars.
- The Garden.
- How We Found and Bought the Farm.
What lessons can we learn from these stories and apply to our lives in today's society? In the face of indescribable traumas, oppression and violence, what are the ingredients to individual and collective fortitude, resilience and triumph over such adversity? How can we help one another, as a multicultural community, to find our own fortunes- however we may define them?

Above: Clemmons Family Farm storytelling book marks will be available at the event.
---
About the Speakers:
Nintey-six-year-old Jackson and Lydia Clemmons are two of Vermont's oldest living African Americans. Dr. Clemmons is an Emeritus Professor of Pathology and holds a PhD from the University of Wisconsin, an MD from the Case Western Reserve, and an Honorary PhD from the University of Vermont. He joined the University of Vermont Medical Center in 1962 as the second African-American member of faculty. Lydia Clemmons (Senior) was the first African-American nurse anesthetist at the University of Vermont Medical Center and President of the New England Association of Nurse Anesthetists. Both served as co-presidents of the Charlotte Central School PTA and remain vibrant members of their local community. In addition to their medical careers, Jack and Lydia Clemmons pursued fulfilling vocations as farmers, artists, activists and world travelers. They are the parents of five children and the grandparents of 13 children. The Clemmons are also gifted storytellers who blend gentle humor and humility with vivid descriptions of the people, places and events in their long and adventurous lives.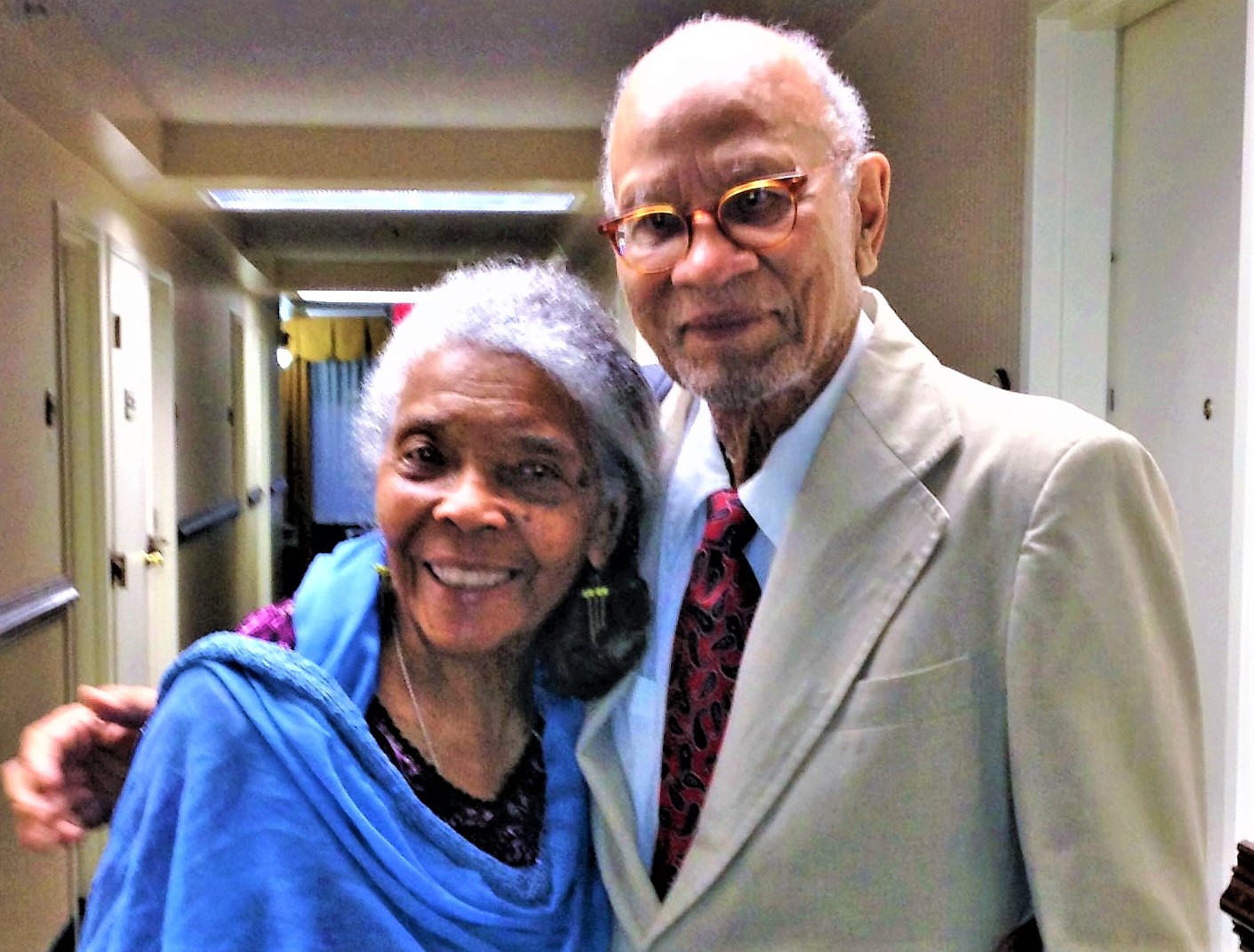 Above: Jack and Lydia Clemmons
---
About this event's Moderator: Dr. Lydia Clemmons
The eldest daughter of Jack and Lydia Clemmons, Dr. Lydia Clemmons is a medical anthropologist with more than 35 years of experience integrating arts and culture into the design and implementation of community health and development programs in sub-Saharan Africa. Her experience includes extensive work with international donors and nonprofit organizations in the US, England and in more than 20 African countries. Lydia grew up on her parents' 148-acre farm in Vermont. The family practiced subsistence farming for decades, growing and harvesting their own fruits and vegetables, raising livestock and poultry, and producing organic hay as a commercial crop. On top of her full-time international career as a Senior Adviser for three national health, nutrition and agriculture programs in Ethiopia and Tanzania, Lydia serves as Director of the Clemmons Family Farm in Vermont– one of the few Black-led arts and culture nonprofits in the state.
Lydia returned to Vermont in 2013 to help her family preserve the property and the family legacy of creating a special sense of place by blending farming with art, literature, science, culture and community-building. Under Lydia's leadership, the Clemmons Family Farm won a prestigious national creative placemaking award in 2017 from Artplace America- one of just 23 receipients among nearly 1000 applicants nation-wide. She is Executive Director of the A Sense of Place project, a $350,000 creative placemaking program funded by Artplace America, providing African-American and African diaspora arts and culture programming on the Clemmons Family Farm and to the towns of Charlotte, Shelburne, Hinesburg, South Burlington, Burlington and Winooski in collaboration with a rapidly expanding network of Vermont artists and scholars of African descent.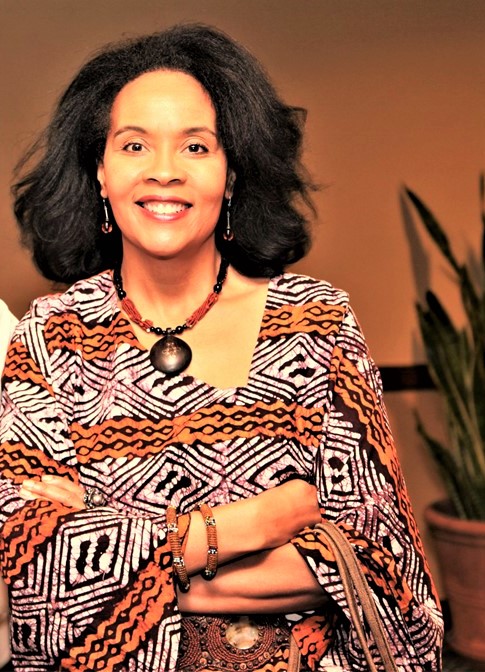 Above: Lydia Clemmons, PhD, MPH- "To Sing of Common Things" final event Moderator
---
About the Clemmons Family Farm
Located in Charlotte near beautiful Lake Champlain, the Clemmons Family Farm is ​one of the largest African-American-owned historic farms in Vermont today. The farm includes 6 historic buildings (circa late 1700s-1800s), a spacious 1990's residence, and 148 acres of prime farmland and forests, ponds and streams abundant with wildlife. Your donations and other support for our programs helps us to keep this Farm available for African-American and African diaspora history, arts and culture programs for the community.
Admission is Free! Donations are Welcome!
We're grateful for donations when you attend wonderful events like these. Donations to the Clemmons Family Farm help us to preserve one of the rare African-American owned farms in the state of Vermont and in New England as a cultural heritage asset for the community! There are nearly one billion acres of farmland in the United States. Over the past century, African-American land ownership in the U.S. has decreased by 93%: from a combined total of 41 million acres to just 3.5 million acres today. Over the same timeframe, White land ownership decreased by just 3%.
According to the 2012 United States agriculture census, of the nearly 7000 farms in Vermont, only 19 are African-American-owned or operated.
Of the 1.2 million acres of farmland in Vermont, only 740 acres are owned or principally operated by African Americans. less than half of one percent (0.4%) of all farms in the United States are African-American-owned.
FAQ
Where do I park?
The Barn House address is located on the west side of the road at 2122 Greenbush Road, Charlotte Vermont 05445. Please park in the barnyard at the "Big Barn" located across the street (east side) from the Barn House. You will see an "Event Parking" sign indicating the area where you can park. Additional parking is located south of the Big Barn-- look for more "Event Parking" signs at 2213 Greenbush Road.
What do I do if I cannot walk down and up the hill to the Barn House?
Please contact us before the event at clemmonsfamilyfarm2art@gmail.com or call (765) 560-5445 and leave a message so that we can arrange for a car to drive you down (and up) the hill. Also, the Barn House has an access ramp for those who may have difficulty using the stairs at the main entrance.
How can I contact the organizer with any questions?
Please contact us if you have any questions about the event. You can reach us at clemmonsfamilyfarm2art@gmail.com or call (765) 560-5445.
Where can I learn more about the Clemmons Family Farm?
Check out our website, subscribe for updates on our new arts and culture events, and like us on Facebook!