Multiple Dates
To Sing of Common Things: The Voices of Young People in 2018
Description
The Clemmons Family Farm's Humanities Speakers Series:
To Sing of Common Things: The Voices of Young People in 2018
FINAL EVENT OF THE SERIES: SUNDAY OCTOBER 28 FROM 1 PM - 2:30 PM
In these times of increasing civil unrest, social injustices and violence across our nation as well as in our beloved Vermont, how are young people coping and how does art help them to do so? Find out when you join us at the historic Barn House for our five-part humanities speakers' series: "To Sing of Common Things: The Voices of Young People in 2018."
Co-organized with The Young Writers' Project, the 2018 Clemmons Family Farm Humanities Speakers' Series features teenage scholars who are creative writers and spoken word artists. The young speakers' presentations share how they use their art to express their feelings, find their grounding, and take action. The speakers also share brief performances of selections of their creative works.

The last of the five-part speakers' series takes place at 1 PM on Sunday, October 28 in the historic Barn House and will feature Rajnii Eddins and Kiah Morris as the speakers. Both Kiah and Rajnii are professional spoken word artists based in Bennington, Vermont and Burlington, Vermont and have been the co-hosts of the previous four events in this dynamic series. They will discuss their early creative experiences and how they used art to express their feelings, find their grounding and take action during their youth. As seasoned professional spoken word artists and widely-respected art and social justice leaders in the state, they will also share some of their present-day experiences and how they continue to use art for resilience, action and change against the backdrop of the contemporary times of our nation.
In addition to being artists, both speakers hold important positions in their communities. Mr. Eddins is Artistic Director of the Young Writers' Project and community leader and youth mentor in the Burlington area. Ms. Morris is a widely-respected lawmaker and policy leader. She recently made national headlines when she resigned from her elected position as the only African-American woman in the Vermont House of Representatives.

The Clemmons Family Farm's humanities speakers' series is inspired by the poem "Common Things" by Paul Laurence Dunbar (1872-1906). Dunbar, an African American poet, novelist, and playwright and born to his parents when they were still enslaved, started engaging with words as a child and published two poems at the age of 16 in Dayton Ohio's newspaper, The Herald. The series is implemented in partnership with the Young Writers Project and funded by the Vermont Humanities Council and ArtPlace America, with support from our fiscal agents Burlington City Arts and the Peace and Justice Center.
SUNDAY OCTOBER 28, 2018 EVENT, 1PM - 2:30 PM
ABOUT THE FEATURED SPEAKERS FOR OUR FINAL EVENT OF THE SERIES: KIAH MORRIS AND RAJNII EDDINS
Speaker: Ms. Kiah Morris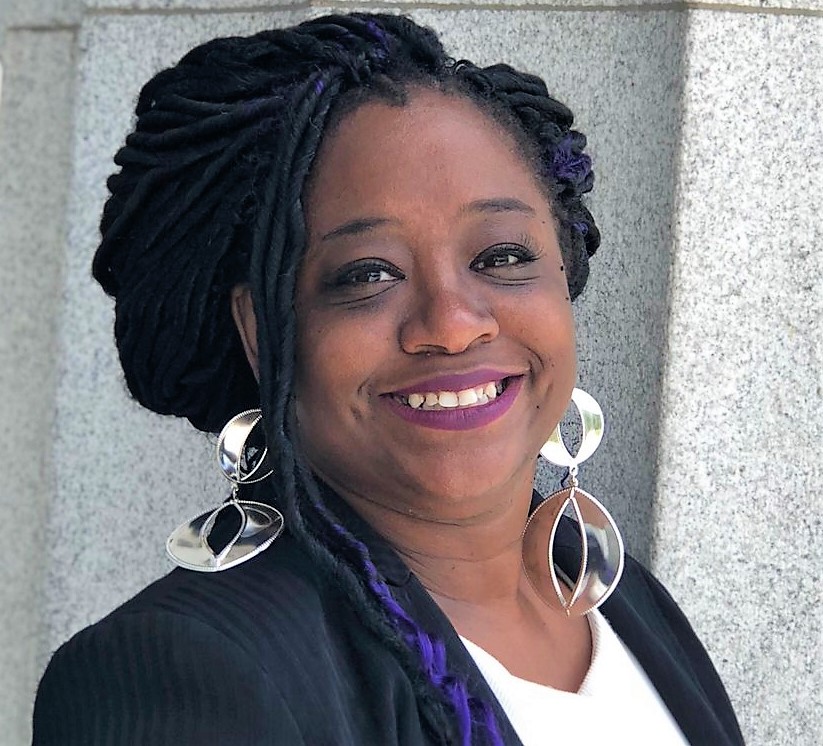 Originally from Chicago, Ms. Kiah Morris lives in Bennington, Vermont on the southwestern end of the Green Mountain State where she serves in the general assembly as a State Representative. She is the first African-American and person of color elected from Bennington County and the second African-American woman to be elected to the legislature in Vermont history. In that capacity, she serves on the House Judiciary Committee and Vermont Judicial Nominating Board and is co-chair of the tripartisan Legislative Women's Caucus. Ms. Morris provides consultative services, workshops and presentations on issues of diversity, equity and leadership for organizations across the globe. She serves on the Board of United Children's Services, is a Sisters on the Planet Ambassador for Oxfam America, Leader with Rights and Democracy Vermont and is on the advisory councils for Emerge Vermont and Black Lives Matter Vermont.
Ms. Morris also has an accomplished artistic career as an actress of stage, film and television, spoken word performance, as a singer, dancer and arts manager. As an arts advocate with a passion for community-based art, she has produced numerous special events, concerts and art exhibits during her career. Her work focuses on amplification of voice of the oppressed, issues of human rights and social justice.
She earned her bachelor of arts degree in Gender and Women's Studies from the University of Illinois at Urbana-Champaign in 2006 and completed graduate studies at Roosevelt University in Chicago in 2007. Ms. Morris will introduce the speakers at the beginning of the session, provide her own commentary, and facilitate dialogue with audience members after each session.
Mr. Rajnii Eddins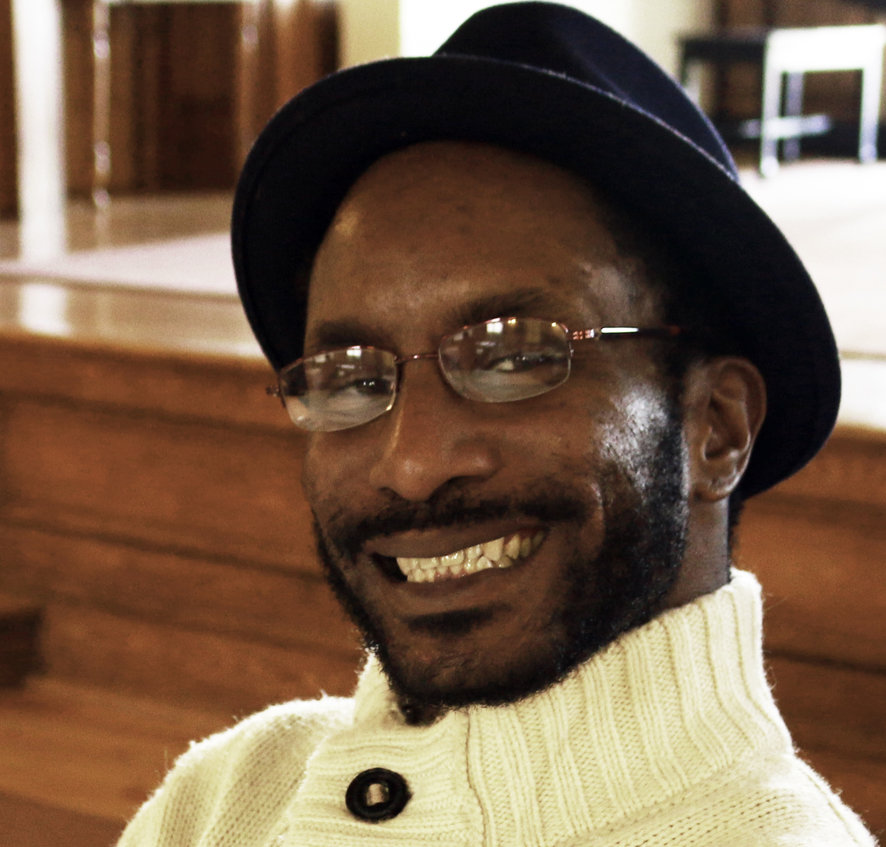 Hailing from Seattle, Washington, Rajnii Eddins has been performing poetry and engaging diverse audiences for more than 20 years. First, as the youngest member of the African American Writers Alliance at 11 years old, then, as a polished youth performer at the Seattle Center, in bookshops, cafes, festivals, colleges and galleries. Mr. Eddins is adept in engaging authentic youth voice from elementary to high school by utilizing creative expression and call and response to inspire young people to create their own pieces as well further their love for wordplay and literacy. Mr. Eddins has been a vibrant member of the Vermont community since moving to the Burlington area nearly seven years ago. He is the Artistic Director of the Young Writers' Project, and an educator at Burlington High School and the Burlington School District's Parent University which supports New American parents and their children to adapt to the Vermont school systems and curriculum.
---
Admission is Free! Donations are Welcome!
Did you know that donations to the Clemmons Family Farm help us to preserve one of the rare African-American owned farms in the state of Vermont and in New England as a cultural heritage asset for the community? There are one billion acres of farmland in the United States. Over the past century, African-American land ownership in the U.S. has decreased by 93%: from a combined total of 41 million acres to just 3.5 million acres today.
According to the 2012 United States agriculture census, of the nearly 7000 farms in Vermont, only 19 are African-American-owned or operated.
Of the 1.2 million acres of farmland in Vermont, only 740 acres are owned or principally operated by African Americans. ess than half of one percent (0.4%) of all farms in the United States are African-American-owned.
​​​​
Located in Charlotte near beautiful Lake Champlain, the Clemmons Family Farm is ​one of the largest African-American-owned historic farms in Vermont today. The farm includes 6 historic buildings (circa late 1700s-1800s), a spacious 1990's residence, and 148 acres of prime farmland and forests, ponds and streams abundant with wildlife. Your donations and other support for our programs helps us to keep this Farm available for African-American and African diaspora history, arts and culture programs for the community.
FAQ
Where do I park?
Parking is located in the barn yard across the street from the Barn House. You will see two old red barns and gold-toned "PARKING- Clemmons Family Farm" signs. Someone will be standing on the road to show you where to park.
What do I do if I cannot walk down and up the hill to the Barn House?
Please contact clemmonsfamilyfarm@gmail.com or 802-310-0097 so that we can arrange for a car to drive you down (and up) the hill. Also, the Barn House has an access ramp for those who may have difficulty using the stairs at the main entrance.
How can I contact the organizer with any questions?
Please contact us if you have any questions about the event: clemmonsfamilyfarm@gmail.com or call us and leave a message at (765) 560-5445.
Where can I learn more about the Clemmons Family Farm?
Check out our website and like us on Facebook!
Organizer of To Sing of Common Things: The Voices of Young People in 2018