Description
The Clemmons Family Farm's Humanities Speakers Series:
To Sing of Common Things: The Voices of Young People in 2018
In these times of increasing civil unrest, social injustices and violence across our nation as well as in our beloved Vermont, how are young people coping and how does art help them to do so? Find out when you join us at the historic Barn House on Saturday September 8 from 3:00 pm - 4:30 p.m.with Rivan Calderin & Asha Ganguly-Hickok in the third of our five-part humanities speakers' series: "To Sing of Common Things: The Voices of Young People in 2018."
Co-organized with The Young Writers' Project, the 2018 Clemmons Family Farm Humanities Speakers' Series will feature ten teenage scholars who are creative writers and spoken word artists. The young speakers' presentations will share how they use their art to express their feelings, find their grounding, and take action. The speakers will also share brief performances of selections of their creative works.

Ms. Kiah Morris and Mr. Rajnii Eddins, professional spoken word artists based in Bennington, Vermont and Burlington, Vermont respectively will co-host this dynamic series.
The five-part speakers' series, which will take place between July and October 2018 in the historic Barn House, is funded in part by the Vermont Humanities Council and ArtPlace America.
MORE ABOUT THE SERIES
The speakers' series is inspired by the poem "Common Things" by Paul Laurence Dunbar (1872-1906). Dunbar, an African American poet, novelist, and playwright and born to his parents when they were still enslaved, started engaging with words as a child and published two poems at the age of 16 in Dayton Ohio's newspaper, The Herald.
Each event will feature two young speakers, with a co-host facilitating discussion with the audience at the end of their presentations. Socializing over refreshments will be offered at the end of each presentation.
ABOUT THE SPEAKERS: 3PM Saturday, September 8, 2018

Rivan Calderin, aka Rivan C., is a rapper, a singer, a poet, and an activist. Growing up the son of a DJ exposed him to a number of genres of music, all of which play a direct role on his songwriting process and his personal beliefs. Artists such as A Tribe Called Quest, Nas, and KRS-One have made a large impact on Rivan's old school flow and playful lyrics. Consciously driven musicians such as J. Cole and Gil-Scott Heron inspire Rivan to speak to hot-button subjects such as racial inequality and the public education system. Timeless singers like Erykah Badu and Sam Cooke inspire Rivan to incorporate dreamy hooks and choruses into his songs. All of these artists and many, many more inspire Rivan C. to create music that yearns to be heard in today's day and age.
Rivan C. also works to make a positive change both locally and nationally. In February of 2018, Rivan worked with a number of fellow students to raise the Black Lives Matter flag at their high school. The group of students, known as the Social Justice Union, worked to make Burlington High School the second school in the United States to get the flag raised. Following the nationally recognized achievement, Rivan spoke to a crowd of thousands at the Montpelier State House in Vermont about gun reform, youth empowerment, and the importance of the youth vote as part of the national "March For Our Lives" movement. His musical abilities and activism work go hand in hand to create art that resonates with people of all varying backgrounds and cultures with a shared vision. Rivan will be attending the University of Vermont in the Fall of 2018.
Asha Ganguly Hickok is a 15 year old from just outside of Burlington. She has been writing since she was old enough to hold a pencil. Her writing reflects inspiration from her family, her Indian-American heritage, and the many different types of relationships and people she has encountered throughout life. Asha's other interests including singing, dancing, and getting to see as much of the world as possible.
More events and speakers to be scheduled!
ABOUT THE CO-HOSTS
Ms. Kiah Morris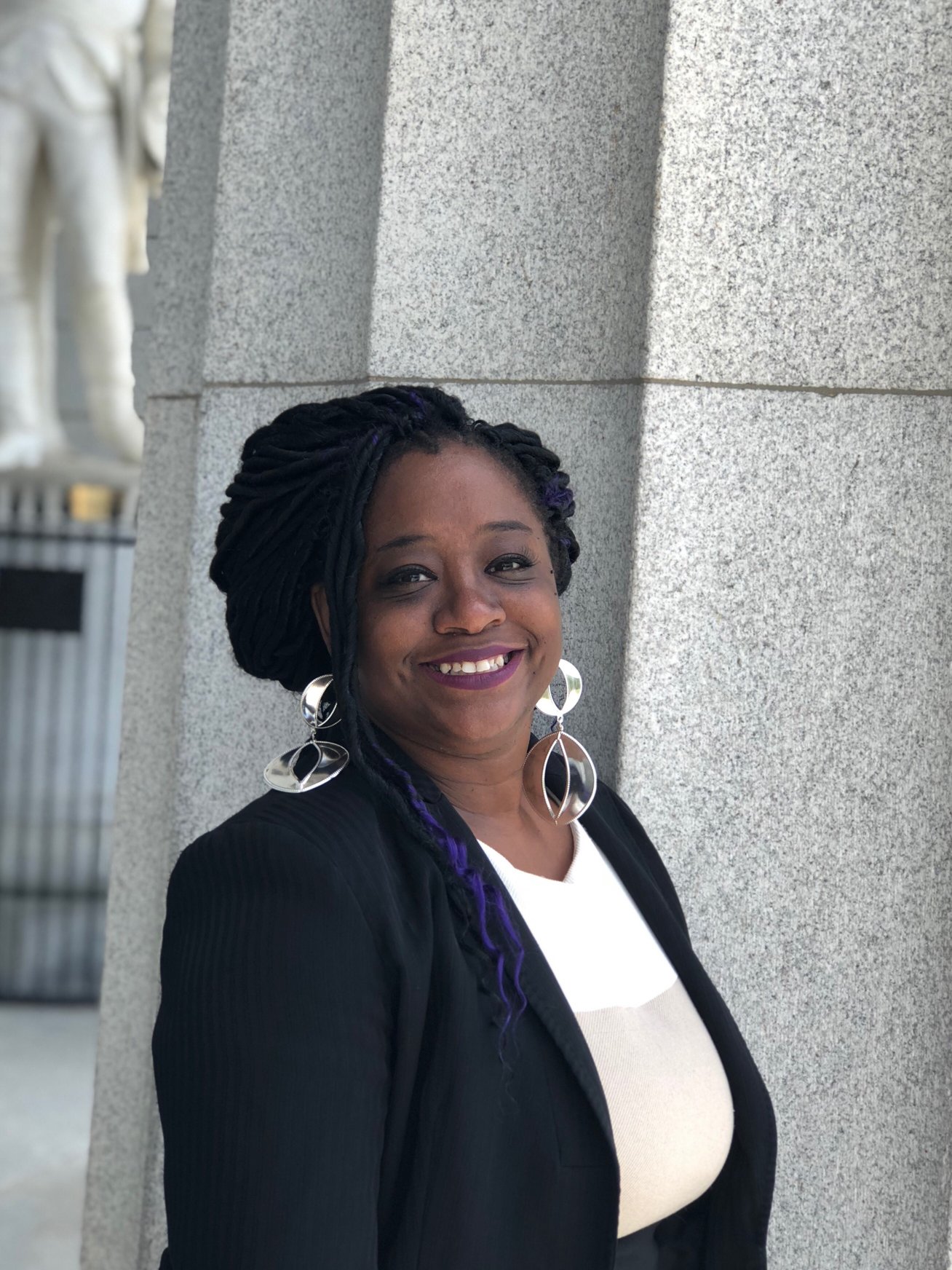 Originally from Chicago, Ms. Kiah Morris lives in Bennington, Vermont on the southwestern end of the Green Mountain State where she serves in the general assembly as a State Representative. She is the first African-American and person of color elected from Bennington County and the second African-American woman to be elected to the legislature in Vermont history. In that capacity, she serves on the House Judiciary Committee and Vermont Judicial Nominating Board and is co-chair of the tripartisan Legislative Women's Caucus. Ms. Morris provides consultative services, workshops and presentations on issues of diversity, equity and leadership for organizations across the globe. She serves on the Board of United Children's Services, is a Sisters on the Planet Ambassador for Oxfam America, Leader with Rights and Democracy Vermont and is on the advisory councils for Emerge Vermont and Black Lives Matter Vermont.
Ms. Morris also has an accomplished artistic career as an actress of stage, film and television, spoken word performance, as a singer, dancer and arts manager. As an arts advocate with a passion for community-based art, she has produced numerous special events, concerts and art exhibits during her career. Her work focuses on amplification of voice of the oppressed, issues of human rights and social justice.
She earned her bachelor of arts degree in Gender and Women's Studies from the University of Illinois at Urbana-Champaign in 2006 and completed graduate studies at Roosevelt University in Chicago in 2007. Ms. Morris will introduce the speakers at the beginning of the session, provide her own commentary, and facilitate dialogue with audience members after each session.
Mr. Rajnii Eddins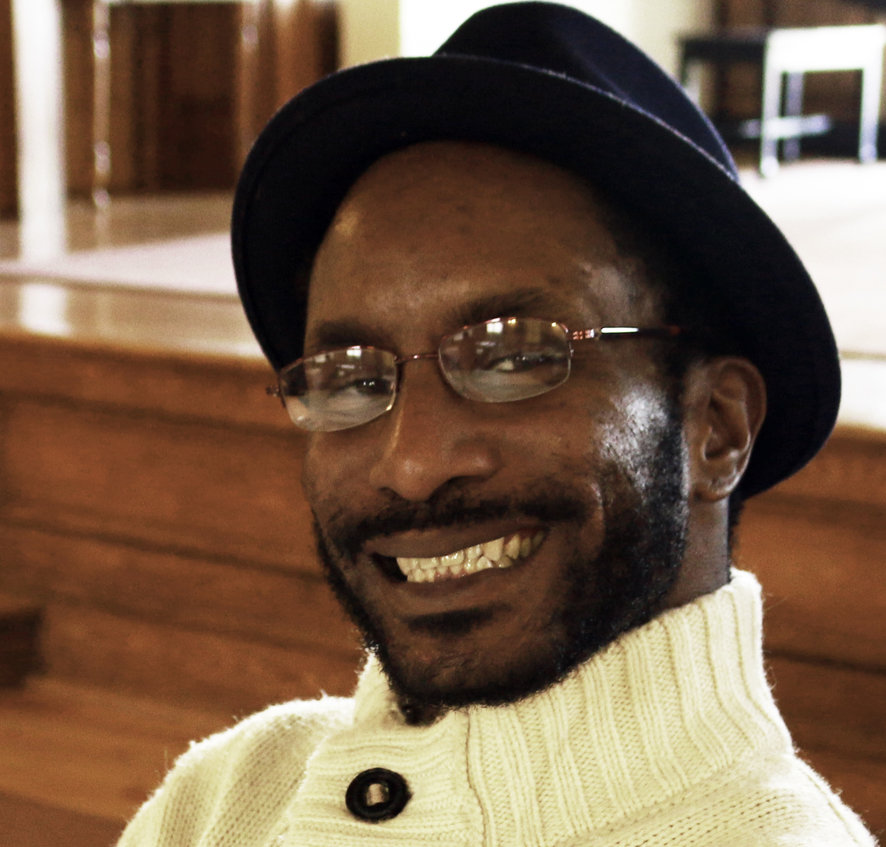 Hailing from Seattle, Washington, Rajnii Eddins has been performing poetry and engaging diverse audiences for more than 20 years. First, as the youngest member of the African American Writers Alliance at 11 years old, then, as a polished youth performer at the Seattle Center, in bookshops, cafes, festivals, colleges and galleries. Mr. Eddins is adept in engaging authentic youth voice from elementary to high school by utilizing creative expression and call and response to inspire young people to create their own pieces as well further their love for wordplay and literacy. Mr. Eddins has been a vibrant member of the Vermont community since moving to the Burlington area nearly seven years ago. He is the Artistic Director of the Young Writers' Project, and an educator at Burlington High School and the Burlington School District's Parent University which supports New American parents and their children to adapt to the Vermont school systems and curriculum.
---
Admission is Free! Donations are Welcome!
Did you know that donations to the Clemmons Family Farm help us to preserve one of the rare African-American owned farms in the state of Vermont and in New England as a cultural heritage asset for the community? There are one billion acres of farmland in the United States. Over the past century, African-American land ownership in the U.S. has decreased by 93%: from a combined total of 41 million acres to just 3.5 million acres today.
According to the 2012 United States agriculture census, of the nearly 7000 farms in Vermont, only 19 are African-American-owned or operated.
Of the 1.2 million acres of farmland in Vermont, only 740 acres are owned or principally operated by African Americans. ess than half of one percent (0.4%) of all farms in the United States are African-American-owned.
​​​​
Located in Charlotte near beautiful Lake Champlain, the Clemmons Family Farm is ​one of the largest African-American-owned historic farms in Vermont today. The farm includes 6 historic buildings (circa late 1700s-1800s), a spacious 1990's residence, and 148 acres of prime farmland and forests, ponds and streams abundant with wildlife. Your donations and other support for our programs helps us to keep this Farm available for African-American and African diaspora history, arts and culture programs for the community.
FAQ
Where do I park?
Parking is located at 2213 Greenbush Road ("Cranberry Bog"): you will see "Event" signs and someone to show you where to park. The Barn House is located a short walk up the road at 2122 Greenbush Road. If you are physically disabled and cannot walk the short distance to the Barn House please contact us at 802-310-097 and we will provide a shuttle or arrange special parking for you that is next to the Barn House.
What do I do if I cannot walk down and up the hill to the Barn House?
Please contact clemmonsfamilyfarm@gmail.com or 802-310-0097 so that we can arrange for a car to drive you down (and up) the hill. Also, the Barn House has an access ramp for those who may have difficulty using the stairs at the main entrance.
How can I contact the organizer with any questions?
Please contact us if you have any questions about the event: clemmonsfamilyfarm@gmail.com or call us at 802-310-0097.
Where can I learn more about the Clemmons Family Farm?
Check out our website and like us on Facebook!