The Speaking Club of Ryerson Engineers (SCORE) presents our second annual SCORE soapbox event in High Park!
About this event
Rant or Rave / Soapbox event in High Park
The theme is 'Uncertain Times'.
Word of the Day (WOD): "Quandary: a state of doubt of confusion"
Release that stress that you've been holding. Come on out to the great outdoors. For some relaxation and fun in High Park.
"We live in uncertain times when it comes to the future of life on Earth"
Jeff Corwin
Meet at the High Park LabyrinthMonday, Sept 20 6:30 pm – 8:00 pm
Park in the Grenadier Restaurant Parking lot. http://www.highparktoronto.com/map.php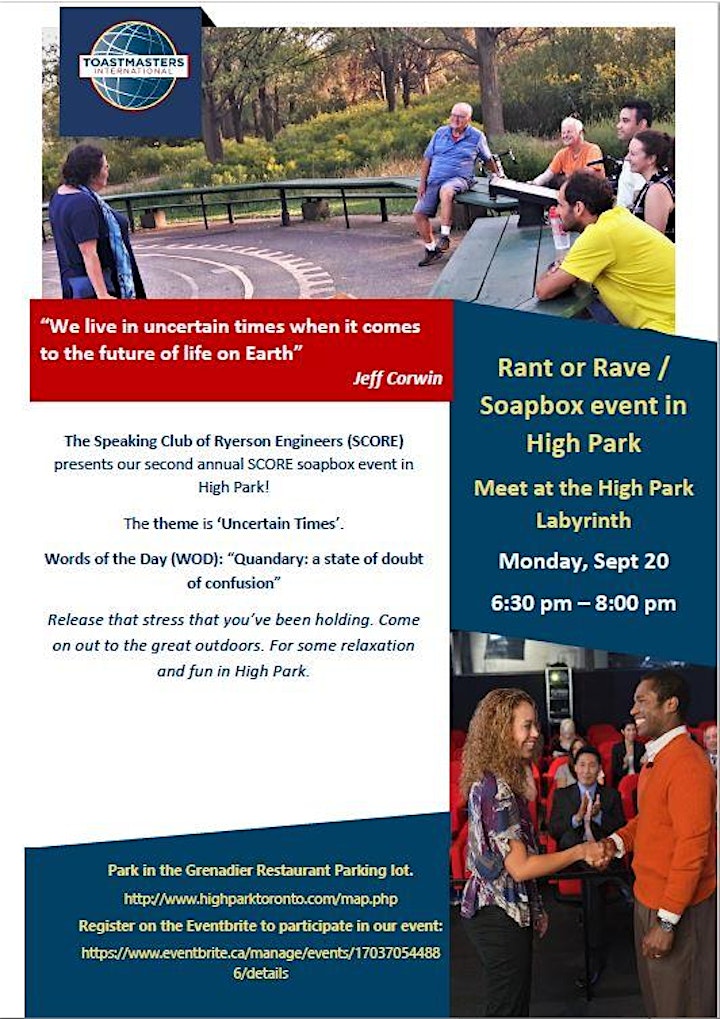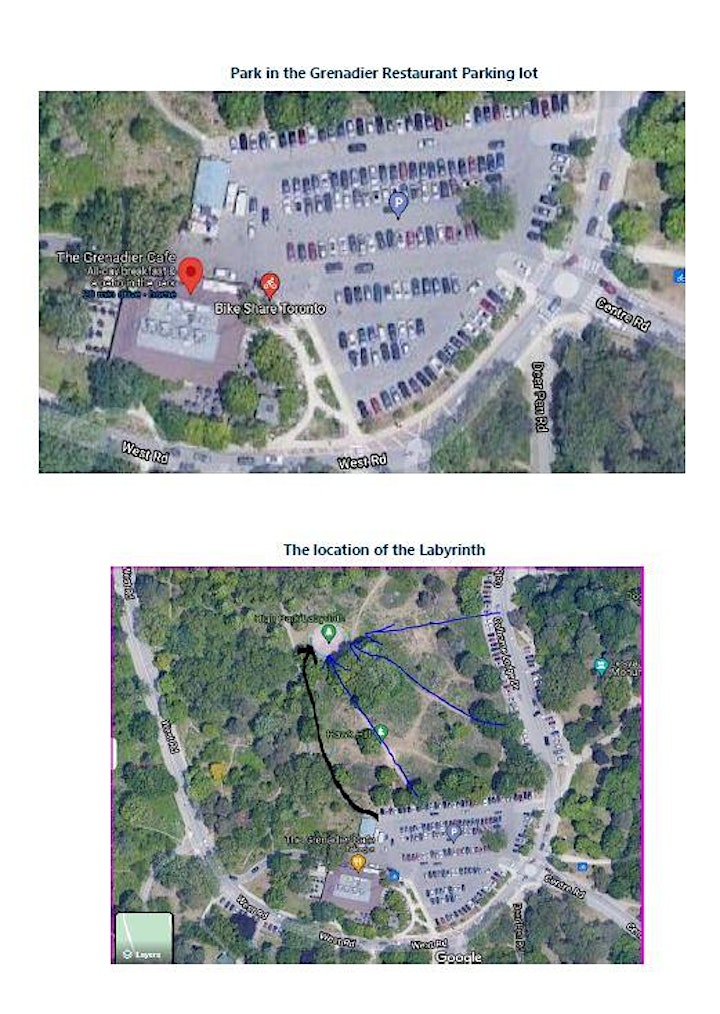 Organizer of Toastmasters event - Rant or Rave / Soapbox event in High Park