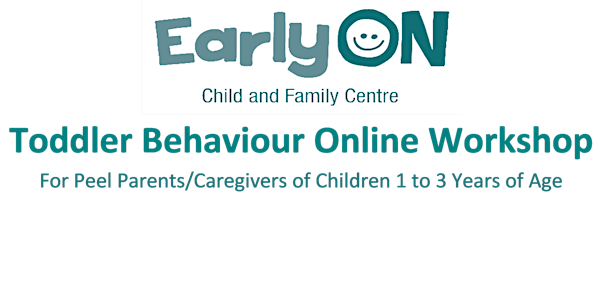 Toddler Behaviour Online Workshop
This workshop series is intended for families with a child between 1-3 years of age, living in the Peel region.
About this event
October 19th, 2022: Session 1 - Parenting Styles, Principles of Healthy Parenting & Temperament
October 26th, 2022: Session 2 - Know Your Toddler
November 2nd, 2022: Session 3 - An Ounce of Prevention: Catch the positives, setting limits, and more.
November 9th, 2022: Session 4 - Parents Need Support Too: Self-care, manage stress and open discussion
REGISTER FOR ONE, TWO, OR ALL FOUR SESSIONS!