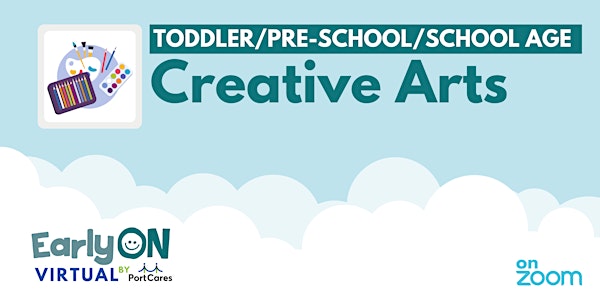 Toddler/Pre-School Creative Arts - Leaf Rub Painting
Let's get creative! Join our EarlyON staff to create works of art with different modes and mediums!
About this event
About This Session
Activity: Leaf Rub Painting
Creating artwork that provides access to natural items, such as leaves, enhances children's sensory and knowledge about the world around them. Children will learn about prints and how to transfer a print onto paper using leaves.
Materials needed:
Leaves – fallen from trees – not brown or dried out yet
Paint – fall colours (if done in Autumn) and paint brush
Paper
About Our Creative Arts Sessions
Young children like to explore colours and textures. This program offers preschool children an opportunity to be creative, to explore new ideas, and express their imagination and creativity while supporting early learning skills.
Register and you'll be emailed a link for this free zoom session.
Brought to you by Port Cares' EarlyON team.
PLEASE NOTE: For security and reporting purposes, registrants must indicate their city and the names of the children in attendance. If you do not provide this information, you will not be admitted into the zoom session. We thank you for your understanding.
Have a question about this session?
Give us a call at 905-834-3629 ext 258 Monday - Friday 8:30-4:30.
Visit our Facebook Page and Instagram for more fun and activities! @earlyonvirtual
If you have any questions please contact us at earlyon@portcares.ca
_____________________________
Note: You will need a zoom account to attend this session. Download zoom to your computer or mobile device https://zoom.us/signup
New to zoom? Learn how to use it here.