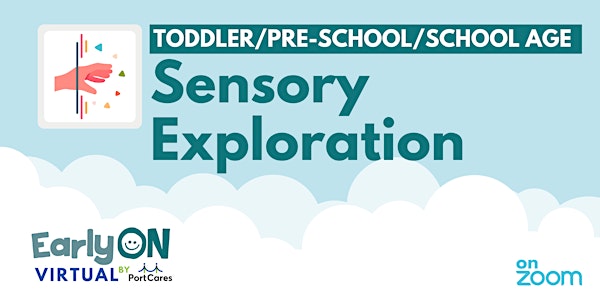 Toddler/Pre-School Sensory Exploration - Exploring Apples
Toddlers learn about the world around them by exploring with all of their senses. Join us each Thursday for a fun sensory activity!
About this event
Activity: Exploring Apples With Our Five Senses
We will be exploring apples outside-in using all our senses! So bring along a few apples of any kind as we'll use our senses to smell, touch, listen to sounds, see what's inside, and finally taste our apples! We will document our discoveries!
Materials needed:
A few apples (same or different kinds)
Large chart paper
Marker
Paring knife to cut open apple
Bowl of water
Sugar, cinnamon or peanut butter/crème cheese (option to add for taste)
About Our Sensory Exploration Sessions
Toddlers learn about the world around them by exploring with all of their senses. In this session we will introduce you and your little one to a new sensory activity each week. These activities will promote language development, improve fine motor muscles and improve problem solving skills. Sensory activities are also a great tool to use to promote self-regulation skills when your child is frustrated. Let's get messy!
Register and you'll be emailed a link for this free zoom session.
Brought to you by Port Cares' EarlyON team.
PLEASE NOTE: For security and reporting purposes, registrants must indicate their city and the names of the children in attendance. If you do not provide this information, you will not be admitted into the zoom session. We thank you for your understanding.
Have a question about this session?
Give us a call at 905-834-3629 ext 258 Monday - Friday 8:30-4:30.
Visit our Facebook Page and Instagram for more fun and activities! @earlyonvirtual
_____________________________
Note: You will need a zoom account to attend this session. Download zoom to your computer or mobile device https://zoom.us/signup
New to zoom? Learn how to use it here.