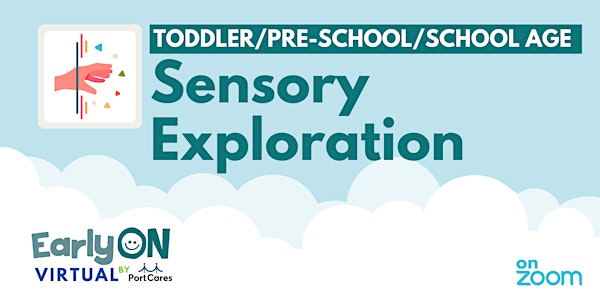 Toddler/Pre-School Sensory Exploration - Snow Dough
Toddlers learn about the world around them by exploring with all of their senses. Join us each Thursday for a fun sensory activity!
About this event
Activity: Snow Dough
This simple snow dough will keep your children busy! By adding small parts, scoops and measuring cups, and even cookie cutters in they'll be expanding on their cognitive skills and fine motor skills. They'll enhance their sensory exploration as well.
Materials needed:
1 box of baking soda (500 grams)
Water in a spray bottle
Bin x2
Whisk
Wintery loose parts, Christmas/winter cookie cutters, measuring cups and spoons, etc.
About Our Sensory Exploration Sessions
Toddlers learn about the world around them by exploring with all of their senses. In this session we will introduce you and your little one to a new sensory activity each week. These activities will promote language development, improve fine motor muscles and improve problem solving skills. Sensory activities are also a great tool to use to promote self-regulation skills when your child is frustrated. Let's get messy!
Register and you'll be emailed a link for this free zoom session.
Brought to you by Port Cares' EarlyON team.
PLEASE NOTE: For security and reporting purposes, registrants must indicate their city and the names of the children in attendance. If you do not provide this information, you will not be admitted into the zoom session. We thank you for your understanding.
Have a question about this session?
Give us a call at 905-834-3629 ext 258 Monday - Friday 8:30-4:30.
Visit our Facebook Page and Instagram for more fun and activities! @earlyonvirtual
_____________________________
Note: You will need a zoom account to attend this session. Download zoom to your computer or mobile device https://zoom.us/signup
New to zoom? Learn how to use it here.