Description
The Mystic Retreat is where women begin to understand how to live with the Earth's bio-rhythm to co-create a future world based on unity + wholeness. This is your opportunity to remove blocks that stop you from showing up 100%, lead with confidence and understand the connection of your physical body and Earth's unified coherenece field.

Women need to be free to express, love, share, invent, dispell and gather to heal and grow with one another. Ones personal reflections when shared in a group of woman can become a healing balm to accelerate the health of the whole. I LOVE gathering with women and developing space of sacredness for her authentic self to shine and feel safe to share her true self.

Many of you know how much I love to share with you and hold a strong, clear presence for you to show up confidently and acknowledging the areas of your life that are asking to be healed from unhealthy unconscious patterns, with love, to claim your sovereignty.

Gather with a group of intelligent, spiritual and dedicated women on Vancouver Island's Pacific Rim, to deepen your connection to showing up powerfully and removing blocks that stand in your way from leading confidently by connecting with Earth's intelligence.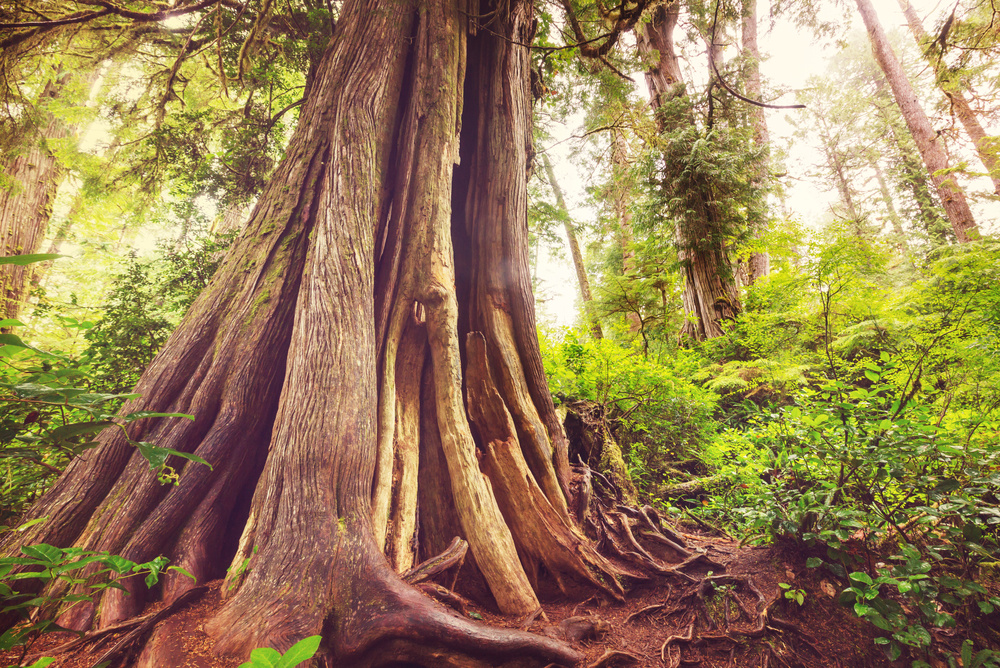 What is included in the
Mystic Retreat?
I will guide you through a sunset ritual by the ocean. This will align you vibrationally to the Earth's shifting magnetics. It will change your vibration to one of a lighter frequency.
Private boat ride to the sacred island

to meet

and converse with the trees. You will be shown how to hear and listen to these trees. You will receive a direct transmission from the elder trees.
Whale tour - the vibration of whales is one of the most ancient living frequency on Earth. The whales share this story with our planet. To be in the energy of whale song, or the frequency of these ancient beings is unbelievable. We will tone in the whales and do a ceremony to welcome them into your energy field. Universal memories awaken when meeting the Cactaceae family.
Black Bear tour- spend the morning out on the crystal blue waters on the Pacific ocean witnessing the black mama bears and her cubs in their natural habitat in the Pacific Northwest Rainforest. Opportunity to see the majestic Bald Eagle, seals & whales.
Earthing ritual along the ocean waters. Detoxify, amplify and emerge renewed. We will be doing this ritual each morning where the beach goes on for miles!
Rainforest hike with the Ancient Cedars! This is a beautiful hike along a forested path (see image above) leading to the ancient cedars.
Vibrational toning in the heart energy of the new Earth.
Daily Meditation training in how breath, grounding chords and connection with your Lightbody in a higher vibration tone is of a necessity going forward into 2020. *Part of an upcoming course, Harmony Meditation & Toning, learning how to harness the power of meditation & sound.
We will be walking in nature in the old-growth rainforest & daily sunset walks along the gorgeous beach.
You must enjoy being on & by the water (boats) as we will be boating over to a sacred island. Whale watching, witnessing the black bears, sea lions and eagles in their natural habitat.
Your accommodations, transportation and food are your responsibility.
When you sign up, you will receive a 40-minute session with me to go over intentions and details of your travel. Calls will be scheduled for August to prepare you for your Mystic Retreat.
Once you join, you are then set into a vibration that has already been prepared and created on the sacred island for your mystic retreat.
These will be 7-amazing days that will feel like 3-weeks! I have planned out your 7-day mystic journey, for I know who you are in spirit.
Reach out if you sense this is your calling to join me during the Equinox in British Colombia.

Only 5 available spots left!