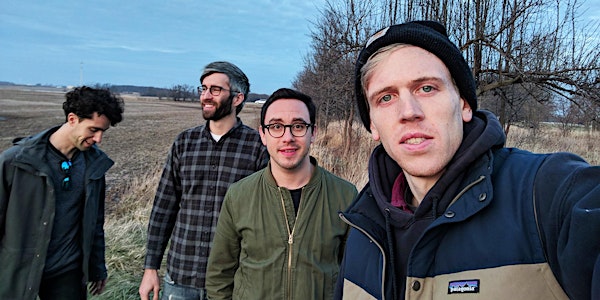 Tokyo Police Club
ALL AGES
Supercrawl Presents
JUNO-nominated alt-rockers Tokyo Police Club return to Hamilton!
When and where
Location
125 Barton West 125 Barton St. W. South Building Hamilton, ON L8L 1A9 Canada
About this event
If the universe had tilted the tiniest bit, there would be no TPC—the latest Tokyo Police Club album. By 2016, singer-bassist and chief songwriter Dave Monks had settled into life in New York City; he made a solo record and did some co-writing. Drummer Greg Alsop was living and working in L.A. Keyboard player Graham Wright and guitarist Josh Hook remained in the band's native Canada. Tokyo Police Club created songs via e-mail, thinking they had enough natural chemistry and experience to make that setup work. But eventually, the lack of friction meant there was less musical spark, and it dawned on everybody that the end was near. There was resignation, not anger, when Wright, Alsop, and Hook told Monks they were done with the band. They didn't expect him to disagree. But he did. After putting aside the idea of splitting up and back-burnering their commercial expectations, there was just one thing left to do: go to church. Specifically a church in rural Ontario, where the foursome could recapture the energy of their early years by playing in a room together. Songs that Monks had written were abandoned when they didn't feel right for this new energy, and TPC started to take shape, built on camaraderie and esprit de corps. It's the channeling of that energy, which flows into every song on TPC, that makes the record their best. They're through being cool, through doubting themselves, and through wasting time on ancillary things. TPC is self-titled (almost) because it's Tokyo Police Club circa 2018—scarred but smarter, fully re-energized.
"An adrenaline rush in audio form" – Consequence of Sound
"New perspective and revitalized sound" – Billboard
Properly fitted face masks are required; free face mask included with admission.