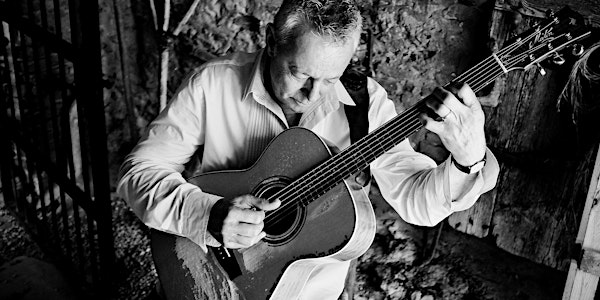 Tommy Emmanuel
ALL AGES
Presented By Spank the Plank Productions
7:00 PM Lobby and Bar Open| 7:30 PM Doors Open | 8:00 PM Event Starts
When and where
Location
Algonquin Commons Theatre 1385 Woodroffe Avenue, Building E Building E Ottawa, ON K2G 1V8 Canada
About this event
Covid-19 Information
Algonquin Commons Theatre will not require visitors to provide proof of full vaccination for this event. Masks are not required, but strongly recommended. Further details on the ACT and COVID-19 can be found here.
Ticket Details
The health and safety of our staff, patrons, and entire community remain our top priority. Due to the ongoing unprecedented pandemic of the Novel Coronavirus (COVID-19), The Algonquin Commons Theatre Box Office is closed for in person sales until further notice. Tickets will be available online for purchase.
$61.00 (plus applicable fees) - General Public
$51.00 (plus applicable fees) - AC Student
Reserved seating Floor, Main, and Balcony Levels.
Children aged 2 and under must have a purchased ticket for this event.
All tickets are final sale. No exchanges, upgrades, or refunds.
Accessibility
The Algonquin Commons Theatre is committed to providing universal accessible seating for all patrons. Please contact the Box Office by phone at (613) 727-4723 x6442 or via email at boxoffice@algonquincollege.com to reserve these seats and to enquire about companion seating. Learn more about accessibility options.
Bar Service
Bar service will be available for this event. Masks must be worn at all times while in the lobby and seating areas, except when eating or drinking.
Coat & Bag Policy
There is no coat check available at this event. Bags (such as backpacks, large purses, and gym bags) are not permitted in the Theatre. Please make the necessary arrangements prior to your arrival at the venue
Parking
Paid parking is in effect at all times. Red Parking Lot 8 is the closest possible lot to our venue. Parking is a $5.00 flat rate on weekends and after 5pm on weekdays, (Lots 8, 9, 10, and 12). To view the parking lot map please click here. For a full list of parking rates please visit Algonquin College's Parking Website
Smoking
Algonquin College is a non-smoking campus. See the Algonquin College Smoke-Free Campus Policy for more details.
A Message From Algonquin Commons Theatre:
Due to changing Ontario government COVID-19 restrictions on physical distancing and the number of people permitted to gather together, the Algonquin Commons Theatre is unable to guarantee the full venue capacity will be available at the time of the event.If government regulations require the venue capacity to be decreased for an event, ticket holders will be notified in advance by email. Attendance priority will be given in the order that purchases were made, and once capacity is reached, all other purchases will be refunded.
About This Event
Acknowledged as the international master of the solo acoustic guitar, Tommy Emmanuel started professionally at age 6, rising through the ranks as a studio player and member of several Australian rock bands before he set off on a solo career.
A noted fingerstyle guitarist, Emmanuel frequently threads three different parts simultaneously into his material, operating as a one-man band who handles the melody, the supporting chords and the bass all at once. His talents, which translate in any language, carry him to the far corners of the globe, but Emmanuel never plays the same show twice, and he improvises big chunks of every date.
While some artists take ten-piece bands on the road and still fill out the sound with backing tracks, Tommy builds a complete sonic world entirely on his own.
His idols are not just the great players, but also the great pop songwriters and singers–Stevie Wonder, Billy Joel, Paul Simon, The Beatles and their ilk. While thousands of fans have spent years trying to unpack and imitate Tommy's technique, for him it's just the delivery system. His approach is always song and emotion first, his music the embodiment of his soulful spirit, sense of hope and his love for entertaining.
Site: www.tommyemmanuel.com
Facebook : https://www.facebook.com/tommyemmanuel/
Twitter : https://twitter.com/tommyemmanuel