TOO MUCH STUFF: Understanding Hoarding Disorder, Interventions and Strategi...
Description
Join us for a one-day workshop to expand your knowledge of hoarding, and how to help. We will be joined by our keynote speaker Dr Bratiotis: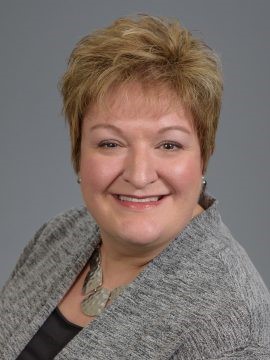 Christiana Bratiotis, Ph.D., MSW completed her Doctor of Philosophy at Boston University in the Interdisciplinary Social Work and Sociology program. Upon completion of her doctoral studies, Dr Bratiotis was awarded a three-year post-doctoral research fellowship at Boston University School of Social Work, where she served as director of the Hoarding Research Project.
CONFERENCE LEARNING OBJECTIVES:
Review the etiology, manifestations and problems associated with hoarding disorder

Learn how to talk to and excite internal motivation in people who hoard

Learn to apply harm reduction and multi-disciplinary models of intervention

Acquire techniques to engage and support people who hoard
THIS WORKSHOP IS FOR:
Social workers, psychologists, therapists, outreach staff, mental health clinicians, crisis/first responders, and community professionals who are interested in understanding hoarding disorders and how to work better with those who struggle to stop acquiring/start discarding. It is aimed at professionals in intermediate to advanced levels of practice.
ACSW CREDITS:
Upon completion of the workshop and course evaluation, you will receive a certificate noting your participation. You can submit this to ACSW to request 6 'Category A' credits.
COST:
$125 per person. Registration deadline is April 18, 2018.
Includes lunch, snacks, and materials. Parking on site is free.
HOTEL:
Holiday Inn - Macleod Trail South 4206 Macleod Trail South T2G 2R7, (www.hihotelcalgary.ca) Guests are requested to call the hotel directly at 403-287-2700, or toll-free at 1-866-554-0162. Please quote group name "Too Much Stuff Conference", or group code "HCF" when booking for a discount rate of $119.00 per night.
One and two-bed rooms are available for the nights of May 2 and May 3, 2018.
Need to know more? Contact calgaryhoardingcoalition@gmail.com