Tools and Techniques for Energy Efficient Buildings

Thursday, 25 October 2012 from 7:15 AM to 9:00 AM (EDT)
Event Details
The Better Buildings Breakfast is back for a third great season of events. Kicking off the first breakfast of the series on Thursday, October 25th we are honored to have:
Philip Jago the Director of the Buildings Division at the Office of Energy Efficiency at Natural Resources Canada present ...
Tools and Techniques for Energy Efficient Buildings

Philip will discuss the various tools and techniques that NRCan has available to help organizations save money, improve productivity and become more environmentally responsible. Many of the tools and techniques can also help the federal government improve its energy efficiency.

Cushman and Wakefield Ottawa's Green Real Estate Practice Group will also provide a green real estate market update.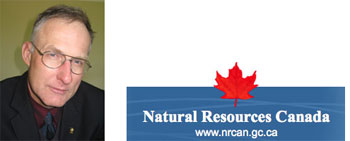 About Philip Jago, Director, Buildings Division, Office of Energy Efficiency at Natural Resources Canada
Philip Jago is the Director of the Buildings Division of the Office of Energy Efficiency of Natural Resources Canada. He has been with NRCan since 1980, and has experience in energy efficiency programming involving the residential, commercial/institutional and industrial sectors. As Director of the Buildings Division, Jago is responsible for the design, development and delivery of energy efficiency programs in the institutional and commercial building sectors in Canada. Prior to joining NRCan, Jago worked for several years in building construction and the restoration of heritage buildings. 


About Natural Resources Canada - Office of Energy Efficiency
Natural Resources Canada seeks to enhance the responsible development and use of Canada's natural resources. With a focus on energy, forests, minerals and metals, NRCan develops policies and programs to enhance the contribution of the natural resources sector to the economy and improve the quality of life for all Canadians.
NRCan's Office of Energy Efficiency is Canada's centre of excellence for energy, efficiency and alternative fuels information. The OEE is mandated to strengthen and expand Canada's commitment to energy efficiency in order to help address the Government of Canada's policy objectives. In addition, the OEE offers grants and incentives and other resources, including workshops for professionals, statistics and analysis, awards and hundreds of free publications.
For more information, visit Natural Resources Canada website.
Agenda:
7:15 - Doors open - Buffet breakfast
7:55 - Welcome & Introduction

8:00 - Cushman & Wakefield Ottawa Green Real Estate Market Update
8:10 - Sponsor Presentation
8:15 - Philip Jago Presentation
8:50 - Question
9:00 - Wrap Up

Cost: $40 plus the EventBrite.com fee per breakfast.
On-site registration: The deadline to register is 12 hours prior to the event if tickets are still available. On-site registrants will be charged $45.
Enquiries:
Ann White, awhite@renx.ca, (613) 569-6300
James McNeil, jmcneil@cwottawa.com, (613) 780-1567
The Next Breakfast
February 2013
Eco-Districts: The U.S., Canada and Ottawa
Three or more events will be held in 2013.

About The Better Buildings Breakfast Series
The Better Buildings Breakfast Series is a golden opportunity to learn about sustainable buildings and network with your peers in the green real estate sector.
The breakfasts will serve an exciting line up of speakers, leaders in the Canadian real estate industry, who will start your day with informative presentations about how to create a sustainable built environment.
The Breakfasts are an opportunity to share knowledge and build the capacity of professionals in the green real estate industry in Ottawa to deliver sustainable building products and services.
Building owners, tenants, managers, property investors, real estate professionals and anyone else engaged in establishing and maintaining sustainable building strategies, products and services will benefit from learning from the experts and sharing ideas with their peers.
Anyone with a keen interest in Canadian real estate and greening the built environment is encouraged and welcome to attend.
The Better Buildings Breakfast are a joint venture between the Real Estate News Exchange and the Cushman & Wakefield Green Real Estate Practice Group.

When & Where

The Empire Grill, Manhattan Room
47 Clarence St
Ottawa, ON
Canada

Thursday, 25 October 2012 from 7:15 AM to 9:00 AM (EDT)
Add to my calendar