Description
TOP 10 Public Relations Tips – to go from invisible to VISIBLE!
Are you an entrepreneur or solopreneur? Are you starting a new business and wonder how to get noticed, seen and heard, how to gain visibility through the jungle of information and competition? Do you need a quick course on Public Relations? Do you need a recipe? If you attend the ''TOP 10 Public Relations Tips'' conference and put the 10 tips into practice, you can finally be visible and propel your business!
Presented in French
---
About Elizabeth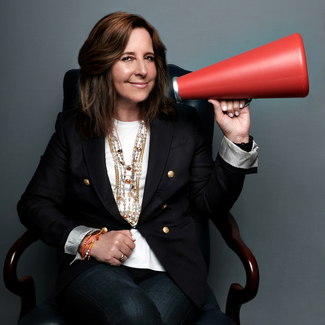 Elizabeth PéladeauPresident, Lionzest Video Entrepreneur, ex-publicist, idea person and most importantly, communicator, Elizabeth has more than 20 years of experience in communications and public relations. She progressed through the ranks in advertising agencies and magazines – Clin d'œil, Les idées de ma maison and more. She also created specialized magazines – Bisou, (50+ ideas for Valentine's Day) and Été à gogo (Top summer ideas) inserted in Chatelaine magazine distributed throughout Quebec and have been a great success. Elizabeth is passionate about the media. Today with Lionzest, she produces videos to increase the visibility of her clients. Each video is different but her recipe for starting the process is always the same, the one that gave her interviews for her clients, what she considers the foundation of each of her projects: "top 10 public relations tips". Through Lionzest, she imagines, creates, directs and produces. She coaches entrepreneurs, solopreneurs and small and medium businesses to find their voice, their confidence, their inner lion and get the visibility they deserve.
Her strength is to bring out the essence of the message and help entrepreneurs propel it. Her mission is to make you shine! So what are you waiting for? Unleash your inner lion and make it roar!
---
What is Sous les projecteurs?
We know that staying up to date on today's big ideas and tomorrow's big trends is a job in and of itself.
As the world's first working, learning and growing store – we are excited to introducing Sous les projecteurs: a new community gathering and learning space. Sous les projecteurs will engage communities with knowledgeable experts to both inspire, inform, motivate and educate.
Sous les projecteurs is a space accessible to persons that use mobility devices. We encourage people from all backgrounds to participate in our public programming