Enjoy a relaxing tour along the back roads of Central Wisconsin. Cycle to one of the highest points in Trempealeau County!
About this event
Routes range from 16 miles to 60 miles as you wind your way through the country roads of Trempealeau County. Refreshments and snacks will be provided before the tour begins. There are two well-stocked rest stops at Bugle Lake Park in Independence, Wisconsin and across from the picturesque Fagerness Church on County D outside of Whitehall, Wisconsin. A support vehicle will be patrolling the loops in case you need assistance or be brought back to the start.
Plan to eat a tasty chicken dinner or a roast beef sandwich in the TENT DOWNTOWN after the ride. You will be able to attend the annual Beef and Dairy Days event in Whitehall, Wisconsin. Traditionally, there is a fantastic parade that begins around 1 pm!
This year everyone will get a cool t-shirt at the tour. Please try to register by August 1st, so that we have your size of t-shirt at the registration table the morning of the tour. The morning of the tour you will want to park at Melby Park and RIDE YOUR BICYCLE TO REGISTRATION over by the entrance to the Gundersen Tri-County Hospital. Otherwise, you might get boxed in as the registration area becomes part of the parade route once the riders are on their way!!!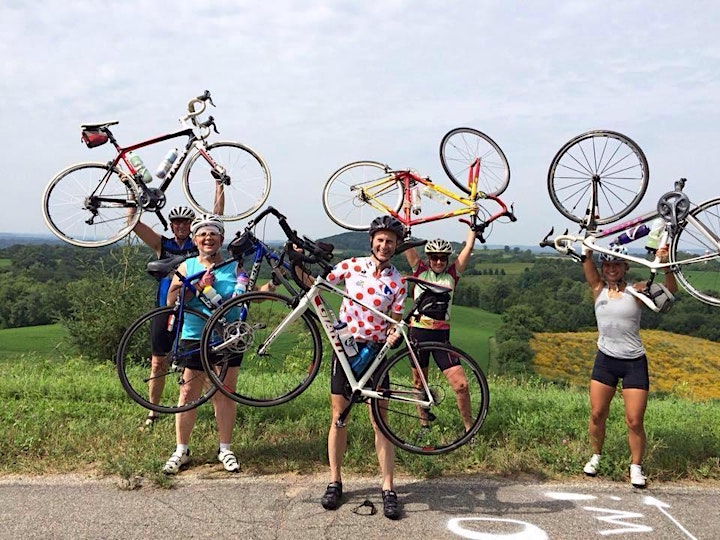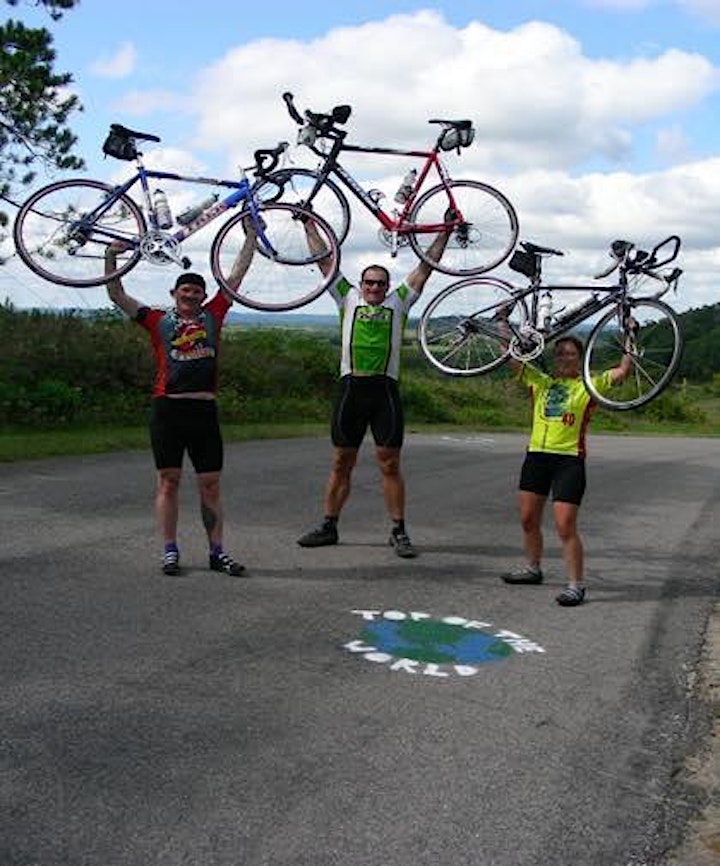 For those of you that have ridden to the TOP OF THE WORLD logo on Square Bluff, you know what I mean when you'll want to stop and get a photo (holding your bicycle above your head) at this stop in the tour! You'll be really close to the Fagerness rest stop. Another place you'll want to get a photo! Your map will give you directions to these amazing views! Also, check out our Facebook Page and check there for updates on the tour!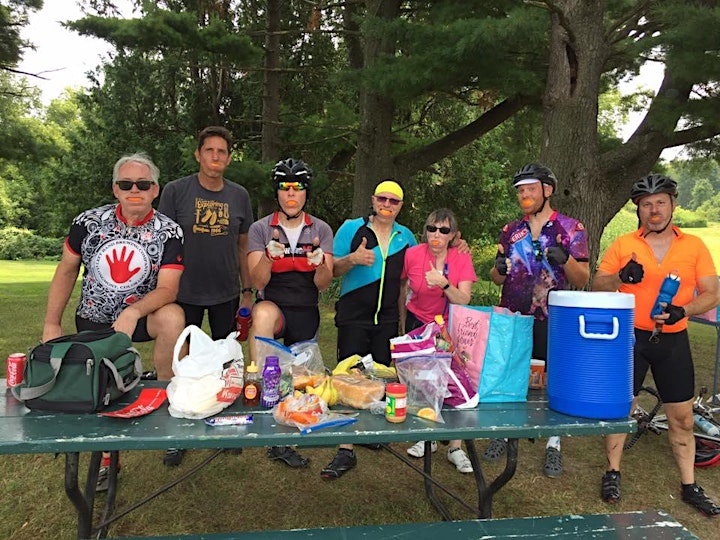 This photo is from the 2018 Top of the World Bicycle Tour. This was taken at the second rest stop on the route! Can you see that everyone is having a blast! We even had cans of Coke for the real riders! DON'T YA LOVE THE ORANGE SMILES!!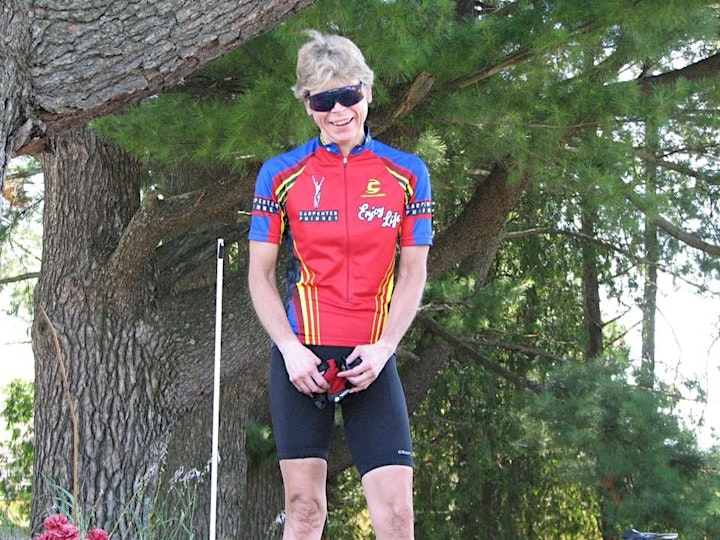 "Remembering Lori"
Lori always dreamed of cycling and living in Trempealeau County. She became a member of the Bike Club of Trempealeau County as soon as she could when she arrived. We now remember Lori at our tour by donating $1 per rider to the Trempealeau County Relay for Life (American Cancer Society) to help those struggling with the impact of cancer in their life. I decided to keep our tour on the map by honoring Lori. You will see all too familiar pink breast cancer ribbon on the t-shirts given out at the ride.
Lori, we will never forget you!