Toronto-2019 Women of Inspiration Awards Gala | 3 Day Inspire Summit - Drea...
Description
2019 Women of Inspiration Awards Gala (October 8) | 3 - Day Inspire Summit (October 8 - 10)
Toronto, On (October 8th - 10th, 2019)
Celebrating our 5th Premier Woman of Inspiration 3 Day Inspire Summit from October 8th - October 10th 2019. This National Inspire Summit, recognizes the achievements of women who are making an impact in the community and around the globe.
Dream Big with us. Connect with business leaders, thought leaders, visionaries, influencers and the movers and shakers who shape our community and inspire us to be more and do more! Whether you are a friend, colleague, sponsor or SupportHER, take this opportunity to celebrate women and the men who SupportHER.
Tickets and VIP SupportHER Corporate tables available.
Ticket sales are now open!
BOOK A HOTEL (Hotel options/pricing to be uploaded shortly)
For your convenience, a number of hotel rooms are reserved at a group discount rate for WOI2019 DreamBig. Book your room before the booking deadline to take advantage of preferred rates.
Click here to View Available Hotels (available shortly)
*Please note that the exact venue details are currently not available.
---
2019 Women of Inspiration 3 Day Inspire Summit Program
OCTOBER 8TH - OPENING VIP SOIREE RECEPTION
Time: 5:30PM - 10:00 PM
Location: Toronto (TBD)
Time to celebrate Women of Inspiration - Dream Big 2019. Be there to celebrate and network with fellow nominees, VIP's, over cocktails and tasty hors d'oeuvres. It is a perfect opportunity to connect with a national community of inspired women who lead with purpose, shared values, courage, confidence, commitment and integrity. Canada's most Inspirational women will attend the event, along with the men who SupportHER and a selection of our media and corporate partners. This VIP Cocktail Reception is an exclusive event, that takes place on the evening prior to the Bliss Experience Day & WOI Awards Gala.
OCTOBER 9TH - BLISS DAY EXPERIENCE
Time: 10:00AM - 2:00PM
Location: Toronto (TBD)
*Tickets are Limited
A one-of-a-kind bespoke experience exclusively for you! This is an intimate, interactive and engaging event, shared with fellow nominees, VIP's, corporate & media partners. Our day together is about the bonds that are formed, welcoming a wonderful change of pace, and comradery within the WOI community. From the moment you walk into this unique lifestyle experience, you will feel the support of an army of women standing with you, supporting your continued success. It's a day to step away from your business and step into lifelong relationships. We designed the event to achieve a blended sense of luxury and escape, while taking part in life's best pleasures. Your'll be immersed in a royal treatment, as you prepare for the highly anticipated WOI Dream Big Awards Gala and after party that evening. Everything has been thoughtfully designed and created for extraordinary women who leads by example and is beautiful inside and out.
OCTOBER 9TH - WOMEN of INSPIRATION AWARDS GALA & AFTER PARTY * BLACK TIE
Program:
5:00 PM Registration Open + VIP Reception
6:15 pm Dinner
7:00 pm Program and Awards
9:30 pm After Party
Location: Toronto (TBD)
Join us for our premier 5th Annual Awards Gala - Women of Inspiration 2019 Dream Big. This evening of celebration and empowerment is open to the public, acknowledging women who are making an impact in the community and around the globe. While details are being fine tuned, in comparison to last year's event which hosted 600 people, by contrast, this year's gala will be the biggest yet, with over 1000 attendees expected to walk the red carpet. Take this opportunity to connect and be inspired by women who lead by example. Whether you are a friend, colleague, sponsor or SupportHER, to celebrate women who are inspired to do more and be more. We will keep the celebration going at WOI Dream Big Awards after party. Don't miss out on the fun! Trust us, We have the perfect venue to continue the night's celebration. The after party will be an unforgettable finale to your night. We've got world class entertainment to keep the party going through the night. Come for the drinks, stay for the dancing.
OCTOBER 10TH - MEDIA BRUNCH | SupportHER ROUNDTABLE | KEYNOTE*
Time: 11:00AM - 4:00PM
Location: Toronto (TBD)
Experience an action packed Media Brunch & engaging roundtable discussion the afternoon following the WOI Awards Gala. Media representatives are invited to attend and take photographs & conduct interviews, engaging with the winners, nominees, VIP's, and event strategic partners. This is designed to be favorable media coverage for everyone involved. During brunch you will hear from a motivational speaker. They will provide interesting perspectives that will ensure we maintain our positivity in life. Motivation is a what drives us, influences us, keeps us going and breathe fresh life into your own business. Roundtable discussions are designed to address exclusively issues facing women in business today. The goal is to learn, share insights in a supportive environment, and overcome barriers. These solution based conversations will be amongst a group of dedicated women and men who SupportHer, who push themselves outside their comfort zones to passionately pursue growth and knowledge. The end result – is a community of professionals who raise each other up and create opportunities to make a difference globally. Make sure you take advantage of the opportunity to showcase your company at this event and register as an exhibitor. The exhibit space can provide you branch out to business-to-business opportunities. Showcase your business in person. Displaying your products/services face to face allowing you to connect with our audience directly and personally.
Keynote: Richard Nesbitt - Authour, Results at the Top
______________________________________________________________________________________________________
100% of Proceds from Silent Auction at the Gala to support The Nest Foundation
The Nest Foundation empowers women to rebuild their lives for themselves and their children through education, wellness and experiences! When women succeed, families succeed!
* Tax receipts are currently not be issued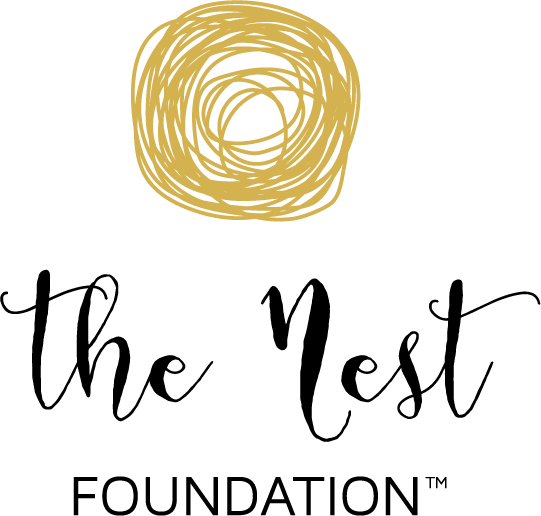 ---
A Woman of Inspiration is an extraordinary woman who leads by example, lives on purpose and inspires others to be more and do more. She is a modern-day hero, game changer, mover and shaker, and role model who leads by example with courage, confidence, commitment and integrity, empowers those around her, and makes an impact in her community and around the globe. Nominations are open in 22 Diverse Categories until June 15, 2019.

For event details and to Nominte a Woman of Inspiration: visit www.canadianbusinesschicks.com