Description
The Toronto Agile Community is happy to announce the tenth Open Space event to be held at the Loyalty One Office in downtown Toronto. This is an event that provides an opportunity for all participants to share ideas and learn from each other. The open space is a safe place to engage the Agile community with current and diverse topics such as Selling agile into a waterfall environment, Growing collaboration skills, Agile Enterprise Roundtable.

We invite you to bring your own questions and ideas. Interact with the community in a lively and engaging environment. Come, share, engage and learn.
Why should I come?
Meet new people and network with other Agile enthusiasts in the GTA

Get a deeper understanding of Agile

Engage in a healthy debate about how to be effective with Agile

Share your experiences to help others, and get insights from the other participants

Connect with the local Agile community including ScrumMasters, Coaches and Trainers

Have fun!
How does Open Space work?
Open Space Technology is one way to enable all kinds of people to create inspired meetings and events. In Open Space meetings, participants create and manage their own agenda of parallel working sessions around a central theme of strategic importance.

The common result is a powerful, effective connecting and strengthening of what's already happening in the GTA Agile community. For more information about how Open Space works, go and have a look at AboutOpenSpace.
Our Facilitator for this year's Open Space:
Daniel Mezick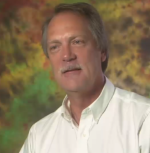 Coaching executives and teams since 2006, DANIEL MEZICK is a ScrumAtScale Trainer, an expert on business agility, and an author of three books on organizational change. A frequent keynote speaker at industry conferences, Daniel's list of clients include Capital One, INTUIT, Adobe, CIGNA, Pitney Bowes, SIEMENS Healthcare, Harvard, and dozens of smaller enterprises
His first pioneering work on culture was published in 2012. THE CULTURE GAME described 16 specific patterns that extend Agile ideas across the organization, beyond software. In 2014 he built upon those patterns and formulated the OpenSpace Agility method. "OSA" is a flexible template and engagement model for enabling lasting change in your organization. Daniel is the primary author of the OPEN SPACE AGILITY HANDBOOK , published in 2015 with several co-authors. In 2018 Daniel co-authored INVITING LEADERSHIP: Invitation-Based Change in the New World or Work™. Upon publication, this book reached #1 on the Amazon bestseller list in the Organizational Learning category.
Daniel's enterprise consulting practice is built upon the core concepts found inside these books. He conducts workshops based on these books, and also offers enterprise Agile coaching, Agile training programs for teams, and management consulting. You can learn more and contact him at www.DanielMezick.com