Screening of: Towards the Sun, In the Middle, Four Acts for Syria, The Return of Osiris, I Have Seen Nothin, I Have Seen All and Compressed
About this event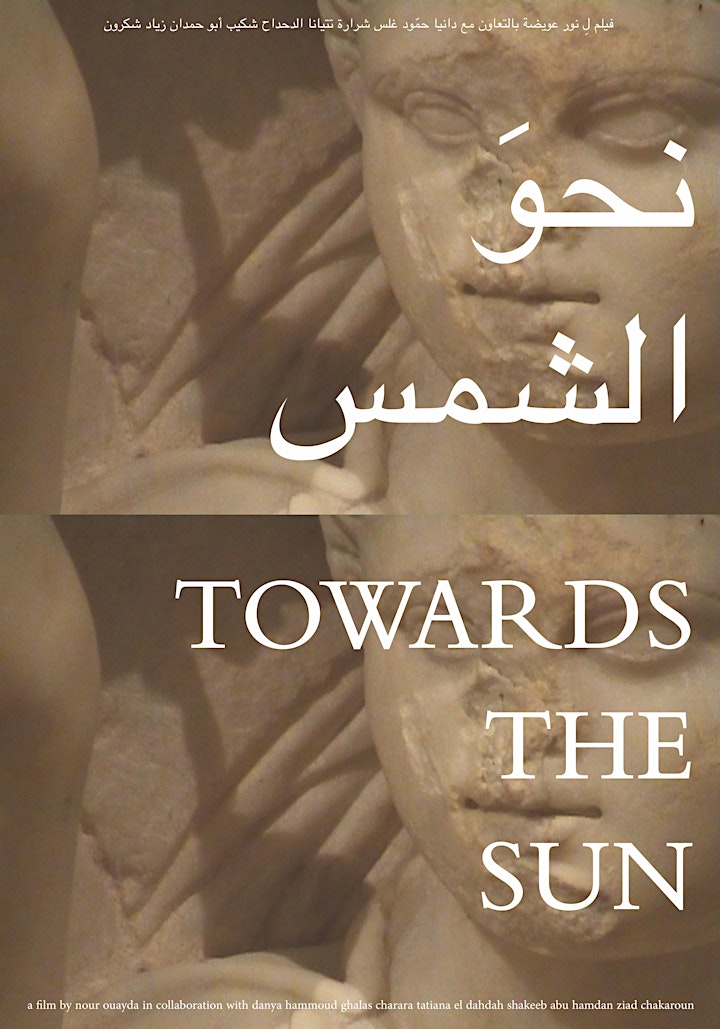 Towards the Sun: You are now in the main hall of the National Museum in Beirut. You are now facing a hole in the wall on the lower left corner of a mosaic. The voice in your headset indicates that it was made by a sniper. Out of curiosity, you dial 1-9-9-1 to listen to the rest of the story.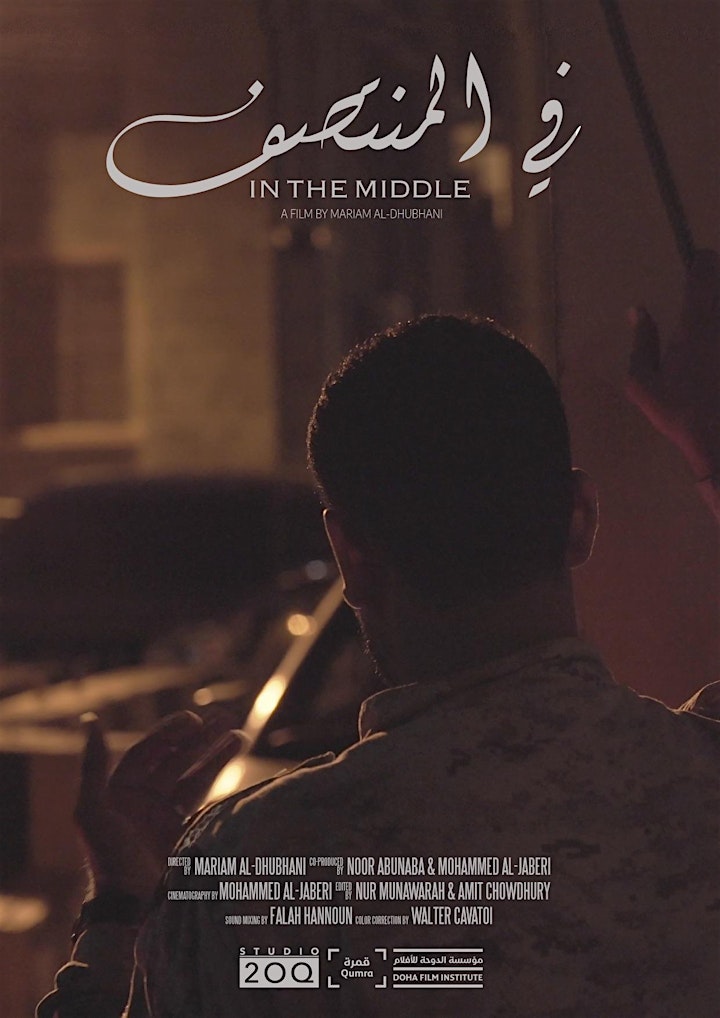 In the Middle: In a rarely seen perspective of war, we follow Ali—a Yemeni soldier on tour in the temporary capital of Aden. His story represents the majority of youth in the country, people who are unable to just 'live', but instead are forced to continually struggle to survive.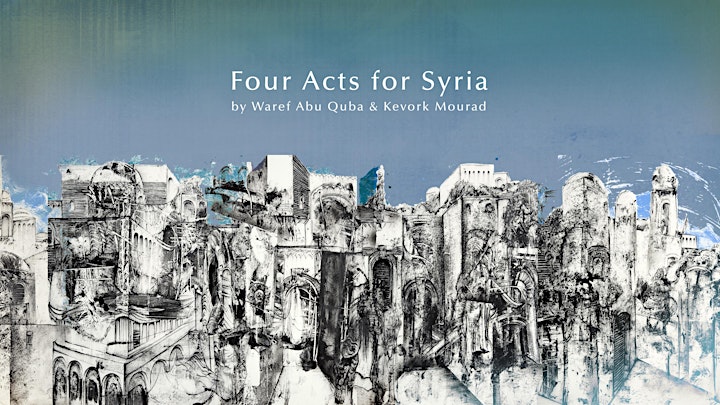 Four Acts for Syria: Syrian history has been multicultural for centuries. This film is a voyage through Syrian culture until today's insanity. It is a message of peace and hope for the Syrian people.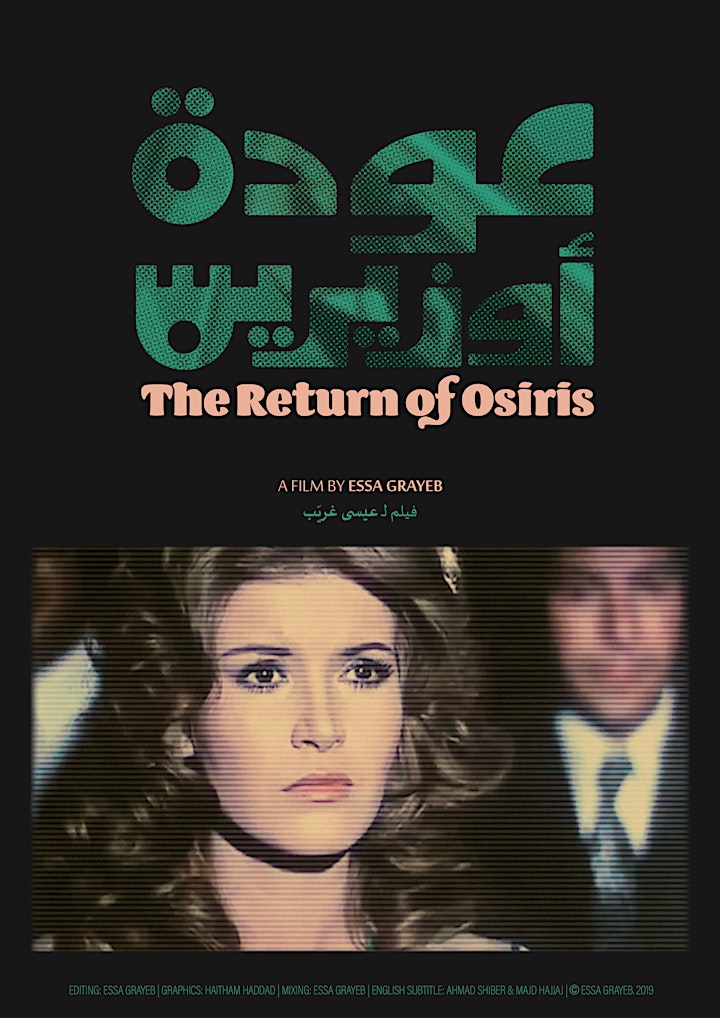 The Return of Osiris: On June 9, 1967, Egyptian President, Gamal Abdel Nasser appeared on television and radio to inform citizens of their country's defeat. The film weaves together scenes that feature the speech from films and television series produced between 1972-2016.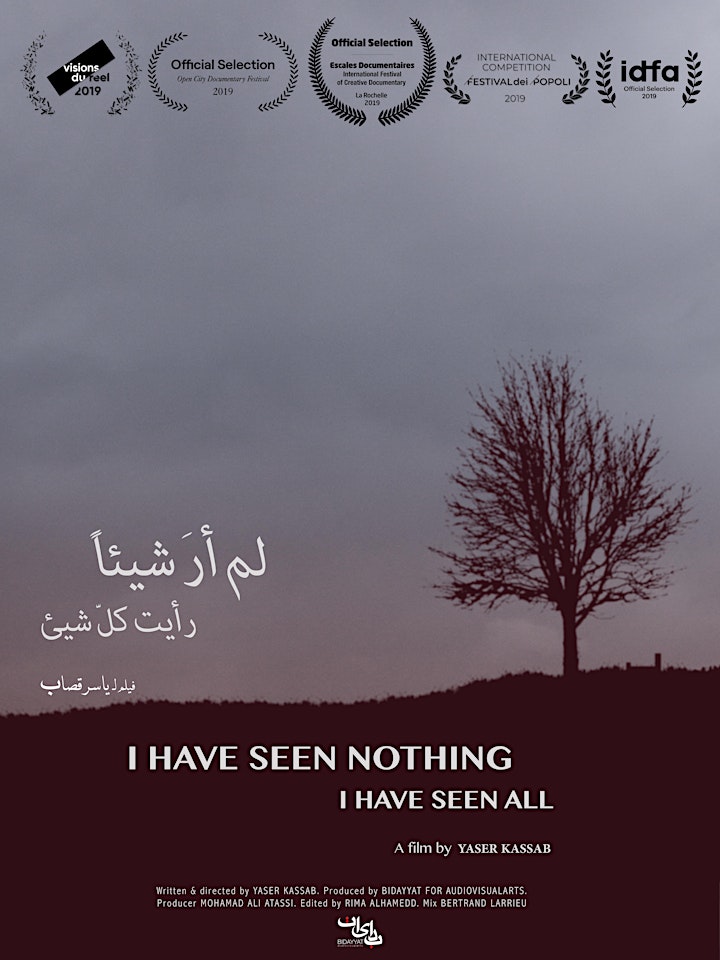 I Have Seen Nothin, I Have Seen All: After talking about the end of the war in Syria and the start of the reconstruction phase, Yaser and his family find themselves compelled to deal with the transfer of graves from public parks in Aleppo.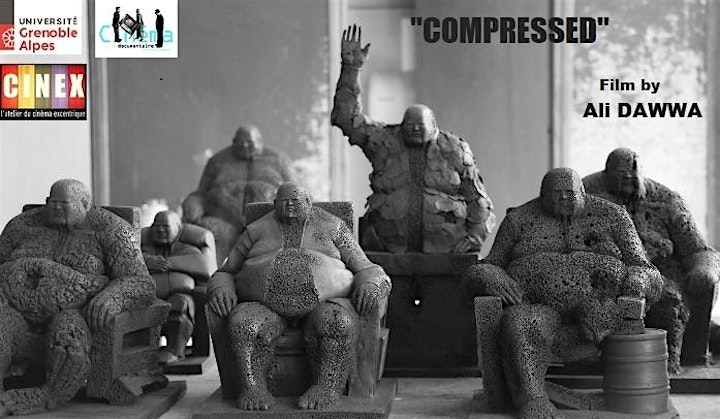 Compressed: Compressed highlights the compelling work of Khaled Dawwa, a Syrian artist, who was in one of the Syrian regime's prisons.
Screening followed by panel:
Defying Politics, Towards Pan-Arabism in Cinema: The Role of Transnational Cinemas and Film Festivals in Creating a New Arab Cinema
Abstract:Given the recent new wave of Arab cinema, bolstered by co-productions and initiatives around the world, particularly in film festivals, this panel aims to examine the recent wave of Arab films in international film festivals through the lens of a pan-arab renaissance. Recent co-production initiatives, transnational talent development and pan-Arab distribution, in particular, are defying national borders and are reinvigorating and redefining preconceived notions of what constitutes Arab cinema.
​Moderated by: Karam Masri
Speakers:
Walid El-Kachab, Associate Professor, Arabic Studies, York University
Christina Piovesan, Producer & President of First Generation Films
Viviane Saglier, Post Doctoral Fellow, Department of Anthropology and the Institute for the Study of International Development (ISID), McGill University