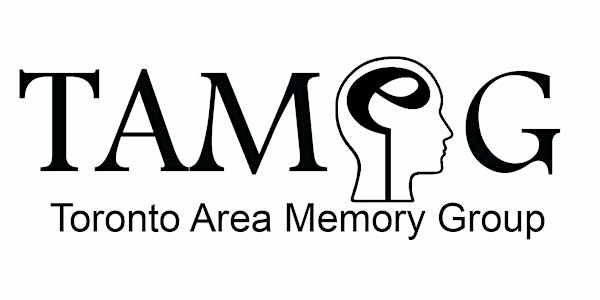 Toronto Area Memory Group (TAMeG) Annual Meeting (May 2022)
Location
York University New Student Centre (Keele Campus)
15 Library Lane
Second Floor, Student Centre
Toronto, ON M3J 1P3
Canada
The 6th Toronto Area Memory Group Meeting will be held in-person on Thursday, May 19, 2022 from 9:00 am – 5:00 pm at York University
About this event
After a two-year pandemic-related hiatus, registration is now live for the Toronto Area Memory Group (TAMeG) meeting!
The meeting will be held on Thursday, May 19, 2022 from 9:00 am – 5:00 pm at York University. This event will be held in-person and will follow current provincial safety guidelines.
Registration will be on a first-come, first-served basis, so we encourage attendees to register as soon as possible. Please register by April 28, 2022 so we can plan accordingly for seating and catering. Registration is free, but a small contribution will be requested from principal investigators to cover costs according to the number of attendees from their lab.
We are pleased to announce Dr. Nora Newcombe, Professor of Psychology at Temple University and editor of Psychological Science in the Public Interest, will be delivering the Keynote address (Charting Our Way in Space and Time) and participating in a panel discussion on science translation. Panelists will include Heather Sherman, Senior Public Affairs Advisor, University Health Network, and Dr. Maurice Bitran, Astrophysicist and former CEO, Ontario Science Centre.
The TAMeG holds annual meetings with two objectives:
1. To promote scientific exchange among southern Ontario researchers studying memory.
2. To provide an opportunity for trainees studying memory to present their research in an oral format.
All southern Ontario researchers are welcome to attend the meeting. As capacity is limited, this meeting is restricted to academically-affiliated researchers from an institution or research institute.
For more information on the event, please see our website (https://tameg.weebly.com/). If you have any questions, contact our TAMeG Committee at tameg.info@gmail.com.