Toronto Beer Quest 5 - final edition!

Sunday, 14 September 2014 from 11:00 AM to 4:30 PM (EDT)
Event Details
Toronto Beer Quest is an urban adventure where teams of two solve clues, photograph themselves as proof they were at the clue location, and reach the finish line for a chance to win great prizes. It's a fun, great way to learn about beer's place in Toronto's history. This event is part of Toronto Beer Week.
Choose a partner

Register yourselves in advance (by noon on September 13th)

and have fun!

 
Here's what previous participants are saying about Toronto Beer Quest:
"We had a great time competing in Beer Quest for the second time in a row. The competition this time around was fierce. We had loads of fun, once again!"
- Chris Habib, Team #22
"Toronto Beer Quest was a blast! Great way to learn more about our city, dress up and have fun with friends. See you next year!"
- Jolene Hennigar, Team #3
"Toronto Beer Quest was tons of fun! Running all over the city was a blast. I'll be there next year for sure!"
- David Fono, Team #4
Must be 19yrs of age or older. Space is limited. Check in starts at 11:00am, and the Quest starts at 12:00pm on Sun Sep 14th, 2014. Prizes will be awarded at the finish line. See below for official Toronto Beer Quest rules.
We'll be using the hashtag #TBQ5 on Twitter, so if you're tweeting about it, please use the same hashtag!

We will have some awesome prizes for the winning team and other cool things lined up from our sponsors who totally rock: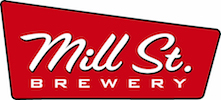 Visit our Facebook page for Toronto Beer Quest updates.
Sub-Competitions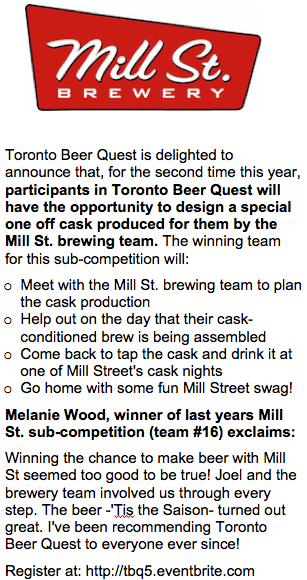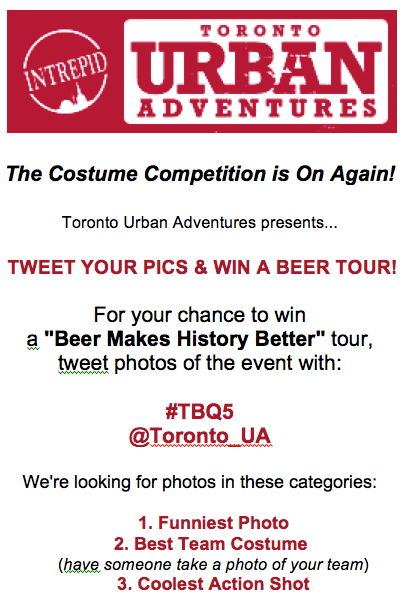 Official Toronto Beer Quest Rules

START
The Toronto Beer Quest will start at 12:00pm (noon) on Sun Sep 14th, 2014, however participants are encouraged to arrive up to 1hr before the event start time to check in. The start location is at the Charlotte Room (19 Charlotte St.). Participants will have another opportunity to revisit the official rules and other official event details at the start location. 

TEAMS
Each team is made up of two participants that are each at least 19yrs of age. Teams must form by themselves. Participants are encouraged to dress comfortably and appropriate to the weather forecast of the day. Participants do not necessarily need to be in top physical form to participate; this is an event that can be done by anyone who is mobile, but time is a factor in the winning decisions. Teams may elect to ask friends or family to be their official go-to Support team members to help solve clues. These Supporters must not be physically with teams during the event, but can contacted by any means the team sees fit (phone, e-mail, etc). Supporters will not be recognised officially as part of the team, but teams are encouraged to give thanks where thanks is due. Supporters are, however, encouraged be at the finish line (also at the Charlotte Room) to celebrate with their team.

CLUES
At the start of the event, all teams will be given an identical list of clues that contains 10 clues of varying difficulty levels to decipher and solve. There may be a mixture of physical and mental clues. Teams can use any sort of device needed to solve clues and find locations, including phones, laptops, smartphones, and GPS devices. Teams are permitted to use wifi hotspots, internet cafés, or any other form of internet connectivity to solve clues. 

LOCATIONS
Deciphered clues will lead participants to publicly accessible locations. These may be buildings, restaurants, galleries, landmarks, public art, or anything accessible to the public. Teams will not need to enter into buildings to obtain proof of solved clues. All locations will be within the boundaries of Yonge Street to the east, Dufferin Street to the west, Harbord Street to the north, and the water to the south.

TRANSPORTATION
Teams are only allowed to participate by foot or TTC public transportation. Teams are not allowed to use any other form of transportation, electric, motor, or manual, including but not limited to bikes, rollerblades, skateboards, cabs, or cars. If it isn't feet on the ground or TTC vehicles, do not use it!

*note: We regret that this event is not suitable for people who require assistive devices, and the finish location will require a flight of stairs. 

QUALIFICATION
Each team member must wear an official race number and it must remain visible at all times during the event; one participant must wear it on the front of their torso and one must wear it on the back of their torso or clearly placed on a backpack. Each team must carry with them either a digital camera, camera phone, or Polaroid camera, or some other means of photography where the photos can be easily shown at the finish line. A minimum of one camera per team is required. Teams must take a picture of both of their faces together in front of the location in clear view. iPhone users should practice prior to the event if they find it tricky! Photos will be verified by event staff at the finish location and a minimum of 8 clue locations must be attempted to present to the event staff. Each incorrect clue will add 10mins to the final time. Clue locations that are not attempted will add 20mins to the final time. Participants are responsible for the care and function of their own electronic devices used in the event. 

CHEATING
Cheating is not allowed! Event staff will be positioned within the event boundaries to watch for cheaters. Other teams are encouraged to take pictures of cheating individuals or teams. Valid photographic proof of cheating will disqualify a team completely and cheaters will not be entitled to a refund. Cheating also includes preventing other teams from obtaining proof of a location. Event staff will have the final say on disqualification.

FINISHING
When all locations have been visited and proof obtained or when the disqualification time is nearing, both participants must return to the finish location to check in with designated finish line event staff. Staff will verify that the first 10 photos presented are correct and will calculate a score. The fastest team may take 2hrs to solve all clues and visit each location to obtain proof. All teams must return to the finish location within 3.5hrs of the start time of the event. Teams that take longer than 3.5hrs will be disqualified. The closing ceremony (including prizes!) will take place at the announced finish location at approximately 4:00pm the day of the event, or 30mins after the last team has arrived at the finish line, whichever is earlier.
WINNING
The object of completing the event is to produce as many correct solutions to the official list of clues in the shortest amount of time. Prizes awarded will include a grand prize winner for the most correct solutions within the fastest time. Other prizes will also be available.

LEGAL NOTES
Rules may be subject to change without notice, but final official rules will be available at the start location. Participants are individually responsible for knowing and understanding the rules. Decisions to interpret the rules will be made by event staff and will be final. Event staff may choose to disqualify any participant or team for any reason at any time. Participants have no right to appeal or request a refund or to review decisions. Participants will be required to sign a waiver at the registration table of the event at the start location. Participants are required to obey all municipal, provincial, and federal laws at all times. 

OTHER NOTES
The event will take place in any weather.

Teams must adhere to and obey all municipal and provincial laws during the event, including laws pertaining to pedestrians. Participants are solely responsible for their own actions and associated consequences.

Teams are encouraged to dress in fun matching outfits, if interested, to have the most fun for the day – a prize for the best outfits will be determined by Toronto Urban Adventures staff and awarded at the finish location.

Participants are encouraged to dress comfortably and be prepared for any weather or circumstance. Participants are also encouraged to bring whatever might be necessary to remain comfortable, including but not limited to water bottles, backpacks, hats, change of socks or shoes, snacks, etc.

Teams are encouraged to upload all pictures from the event to the facebook page for all to see. Participants are also encouraged to tweet or blog about the event beforehand, during, or after the event. If posting to Twitter, please use the hashtag #TBQ5

Refunds are not available, sorry.

This is meant to be a fun adventure. Be safe and don't be a jerk.

Questions? you can reach Mirella at: torontobeerquest@gmail.com.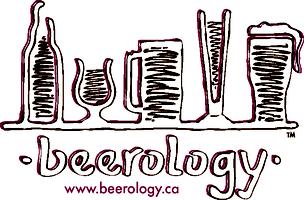 When & Where

The Charlotte Room
19 Charlotte Street
Toronto, Ontario
Canada

Sunday, 14 September 2014 from 11:00 AM to 4:30 PM (EDT)
Add to my calendar
Organizer
Run by Canada's first Master Cicerone® and author of Beerology: Everything You Need to Know to Enjoy Beer...Even More, Mirella Amato, Beerology offers a range of entertaining and informative beer tasting workshops and dinners, ideal for staff or client appreciation, special occasions or just for fun!
Check out Mirella's award-winning book!