Description
10 MORE EARLY BIRD TICKETS HAVE BEEN ADDED!
Hey bosses,
We know its one of the busiest Long Weekend in June - July but what would be a better way to spend your long weekend by attending this The Boss Women Brunch Event!
Toronto Boss Women Brunch only happens ONCE A YEAR. We gather all the Toronto Boss Babes, Boss Moms & Boss Ladies together to celebrate the success of women in business. Not only is this event an opportunity to network, but we will also be having a powerful panelist of entrepreneurs and business leaders from different industries.
WHERE?
ROSALINDA RESTAURANT. Our venue is the beautiful Rosalinda Restaurant, one of the most notable restaurants in Toronto.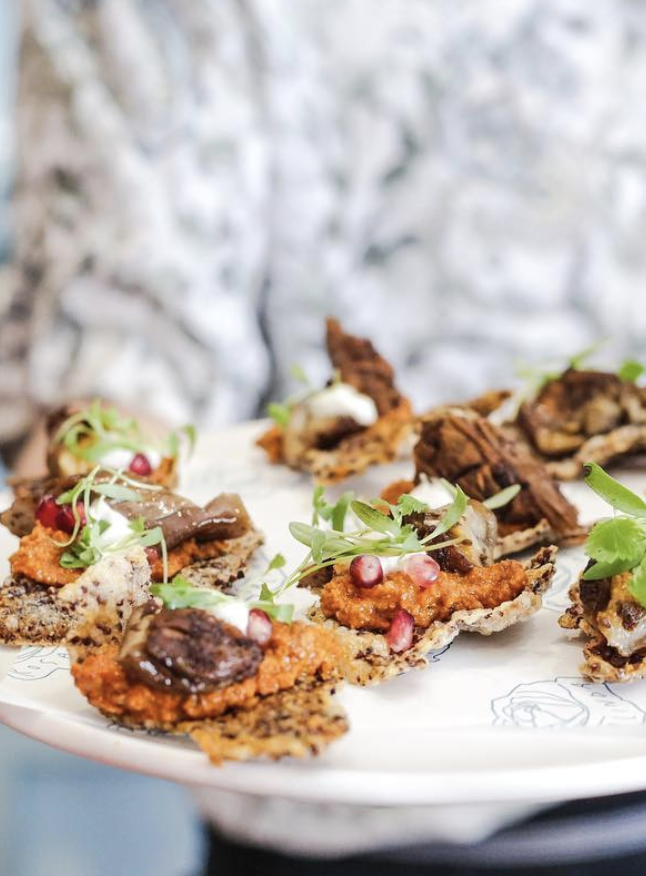 Our hand-picked local Boss Women in Business will be sharing their journey, struggles and accomplishments to help other aspiring women in all sectors of growth and development.
Speaker #1: Hailey Patry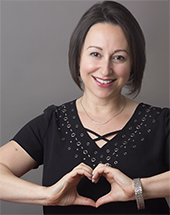 Hailey Patry is the founder of the coaching institute The Lifted Lid… "Life Uncapped". She is a True Happiness Coach and Corporate Happiness Facilitator. She is also known as The Happy Business Coach and nicknamed "World's Happiest Women". With decades of experience, and overcoming more than 20 life-altering traumas, she is an authority on Happiness, Love and Success.

Hailey is also an award-winning author with 3 - #1International-Best-Selling Books. As a happily married mom of three boys, she has run multiple traditional businesses, an International franchise, a 60-million-dollar home-based business, and now a coaching institute. She mentors business professionals to become the up-leveled version of themselves and achieve their full potential. Hailey has been seen on multiple media including Cogeco, Rogers, and NBC, but you are more likely to see her hiking with her family, working out, cuddling with her kids or on her weekly date night with her husband.
Speaker #2: Andrea Henry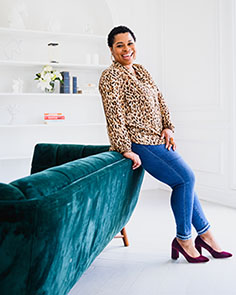 Andrea Henry is a business and tax lawyer who believes strongly in female entrepreneurship & women empowerment. She is a Cambridge-educated lawyer with more than a decade of experience working with businesses of all sizes and at every stage of the entrepreneurial journey.
When she is not helping clients, researching business and tax law or speaking at events, you can find her snuggling with her three little kiddies or enjoying a glass of my favorite Riesling.
Speaker #3: Jane Stoller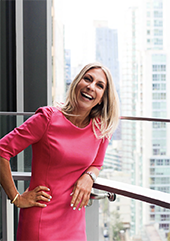 Meet Jane Stoller – a Swiss-Canadian life-biz organizer, speaker, author and university instructor whose passion is in de-cluttering spaces and organizing business processes. Jane wrote her first book Organizing for Your Lifestyle in 2016 to help friends get more organized. It ultimately gained international attention, and this allowed Jane to turn her passion into a profitable business, Organized Jane. Stoller travels all around the world working with clients ranging from individuals looking to revamp one space, to large corporations needing a complete business overhaul.
When Stoller sets down her pen and paper, she puts on her teaching hat. Stoller lectures at Vancouver Island University in Canada for part of the year, helping students learn management skills.
Prior to launching her organizing business, Stoller worked for the large cement company in the world, which allowed her to live all over Canada and Europe. Jane had an invaluable experience but decided to make a nerve-wracking jump to entrepreneurship after realizing she wanted to live life to its fullest and follow her passion for organizing.
Stoller is currently writing her second book, Decluttering for Dummies, teaching, working with individual and corporate clients, and can be found at various speaking events.
Join us Saturday, June 29th at our prestige venue at Rosalinda Restaurant from 11:30 AM to 3:00 PM.
Be around like-minded individuals who all know WE DESERVE MORE, WE DESERVE BETTER! Let us push aside our fears and our excuses and experience what happens when amazing women with great energy are together!
In addition to having a lovely time and leaving you with value, and confidence in yourself, you will also get:
1. Insta Worthy Brunch
2. Professional photos of you at the event
3. A swag bag full of goodies for a creative boss babe
4. Raffle to win some amazing prize including a Daniel Wellington Watch (Value of $230 plus tax), 3 beautiful flower boxes from Berry Blush Design & 4 Free Passes to GoHideSeek Toronto
5. Meaningful connection & friendships with other boss women of Toronto
6. If you are an entrepreneur and own your own brand/business, you will get a 5-minute speech on stage to share your story, your brand and how we can help support you and your venture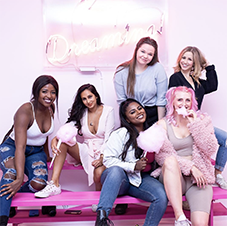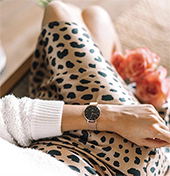 ARE YOU IN?! WE LOOK FORWARD TO HAVING YOU JOIN US AND TO HELP CELEBRATE YOUR SUCCESS!
Sponsored by
1. Daniel Wellington @danielwellington
2. Phone Loops @phoneloops
3. Sade Baron @sadebaron
4. Savannah Grace Bakes @savannahgracebakes

5. Berry Blush Flowers @berryblushdesign
6. Go Hide Seek @gohidese
7. RX Bars @rxbar