Sales Have Ended
Ticket sales have ended
Thank you for purchasing a ticket with us! Be sure to keep up with us on instagram and facebook @torontochowfest
Sales Have Ended
Ticket sales have ended
Thank you for purchasing a ticket with us! Be sure to keep up with us on instagram and facebook @torontochowfest
Celebrate Trinidadian Culture with Toronto Chowfest !
About this event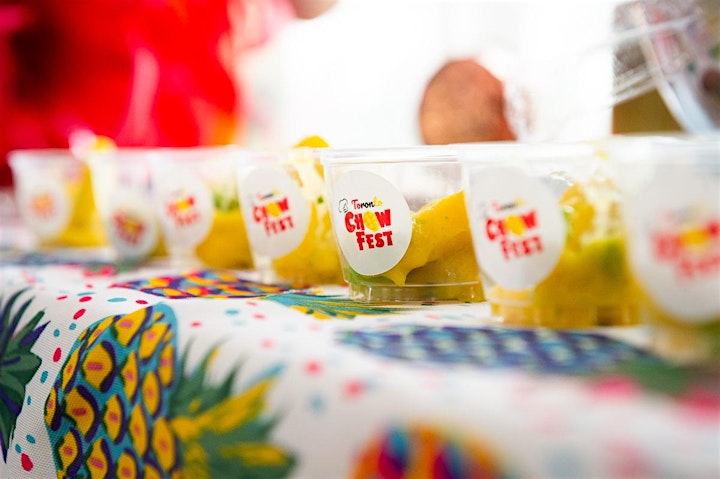 Toronto's first official Trinidadian and Tobagonian fruit festival is back!
After almost two uncertain years, Toronto Chowfest is finally back on August 21st 2021! Which means our infamous chow competition is back and this year hosted at 2019's first place Chowfest winner Anne's Grove. We are excited to get back to doing what we love, liming! This year will be an intimate summer lime continuing to celebrate the island spirit of Trinidad and Tobago.
We will selling limited tickets for $15! This ticket comes with discounted drinks and free Chowfest swag. Come lime with us while we get back to celebrating our love for chow, creative competitive spirit and community.
What to expect:
All-day Lime with food and discounted drinks
Pure vibes brought to you by DJ Lockdown (Toronto Chowfest's Official DJ)
Live Entertainment hosted by SKF the Champ
Mother of all chow competitions, with a grand prize of $250.
Not able to attend in real life? Subscribe to our Youtube channel to watch the event live !
"Toronto Chowfest is all about community. We strive to celebrate our Trinidad and Tobagonian culture and provide a laid-back environment for everybody to enjoy, Trinidadian or not," Taylor says. "'Liming' is a big thing in our culture... Trinis can lime anytime and anywhere. Seriously. Anytime!" - Vibe 105.5 Article
Toronto Chowfest would like to thank our sponsor UA Local 46 Toronto who've been building communities since 1890.