Location
Toronto Inukshuk Park
789 lakeshore blvd w
Toronto, ON M5V 3T7
Canada
ALL DRINKS ON DECK.... the award-winning Toronto Cider Festival is back for an unforgettable summer experience!
About this event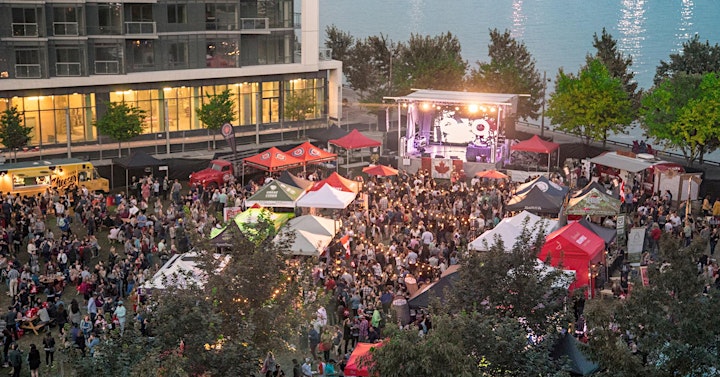 The beloved Toronto Cider Festival is back this summer with an exciting new event that is bigger and better than ever! Block your calendars for August 26th & 27th and choose from 3 unique sessions or upgrade to the VIP Experience for an exclusive cider experience!
Moving to a new location by the waterfront, this year's festival will take place at the beautiful Toronto Inukshuk Park. While CIDER is the star of the show, the festival is about so much more!
Featuring a brand new nautical theme - ALL DRINKS ON DECK, the festival will bring together over 100 varieties of cider from more than 30 different cideries across the country, emphasized by local award-winning performances, THE fan-favourite Red Bull 3Style Winner DJ D-Smooth, delicious food offerings, interactive games and exciting contests, all glued together with a unique vibe!
Friday August 26: 90s Night
Saturday August 27: Waterfront Day Drinking
Saturday August 27: Dance Party
After a 2 year break, we know you're going to want to be there and can assure you that the last care-free weekend of the summer will be a memorable one at the Toronto Cider Festival.
Drink local, eat local, shop local, all while reconnecting with your closest friends by the waterfront with a cold, crisp glass (or many) of cider in hand!
Tickets are currently on sale and can be purchased online. For more information visit the Toronto Cider Festival website at www.torontociderfestival.com
_________________________________________________________________________________________________________
Toronto Cider Festival has been a SOLD OUT success in ALL previous years. Purchase your tickets online to guarantee your admission before tickets sell out.