Description
Dollars invested into cryptocurrencies have now surpassed the market caps of Walt Disney, MasterCard, and other conventional industry giants. Bitcoin, as a market, is now worth over $180 billion USD and "How to buy bitcoin?" surfaced as the third most Googled question last year.
There is no doubt there is keen interest to learn more about cryptocurrencies and blockchain technology.
Join myCryptoHippo (an integrated cryptocurrency purchase simulation game and education platform based in Toronto) at the Toronto Crypto Summit to hear from leading experts about the current state and future application of blockchain technology.
BONUS: All attendees will receive a $45 credit for any Brainstation products and services, the value of which is equivalent to the attendance fee of a Brainstation hosted evening event.
Dress Code: Business casual preferred.
Pizza and refreshments will be provided.
---
Keynote Speaker: Som Seif

Som Seif is the Founder and Chief Executive Officer of Purpose Investments Inc. which he formed following the sale of Claymore Investments to BlackRock Inc. Seif recently launched Ethereum Capital Inc. as its Chairman and Co-Chief Investment officer, a body that endeavours to become the central business and investment hub for the Ethereum ecosystem. Ethereum Capital's board of directors includes leadership from OMERS Ventures, Purpose Investments, Citizen Hex, and L4 Ventures.
---
Panelist: Sunny Ray

Sunny is the Co-Founder and President of Unocoin. Founded in 2013, Unocoin is now one of India's leading Bitcoin and blockchain companies. The organization enables nearly half a million people in India to buy, sell, store, use, and accept bitcoin. Unocoin is backed by Digital Currency Group, Boost.VC among others.
---
Panelist: Darrell MacMullin


Darrell is a leading Canadian financial technology executive based in Toronto who has previously served as Managing Director and Head at PayPal Canada and most recently as CEO of GoldMoney Inc, a global full-reserved gold-based financial services company that runs its service on a patented gold settlement ledger (enabled by a private blockchain) that collects and distributes real-time gold prices from bullion counterparties democratizing the ability to buy and sell physical gold at the market spot price. GoldMoney has over 1.5M clients and total customer assets representing 34.1 tonnes of gold, making it one of the largest privately owned gold reserves in the world.
---
Panelist: Leah Carr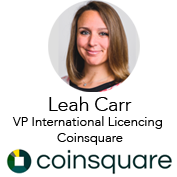 Leah is the VP of International Licensing Coinsquare, Canada's leading platform for simple and secure trading of bitcoin, ethereum, gold and more. Coinsquare's mission is to make acquiring digital assets easy, safe and secure. Previously Leah was the Vice President of Wealth at Coinsquare, and VP of Wealth Creation at Crowdmatrix. Leah previously worked for AceTech where she worked with the CEOs and senior Executives of over 100 of Ontario's top tech companies.
Panel Moderator: Maggie Xu

Named one of Canada's Emerging Women in Blockchain by CoinSquare, Maggie has made strides in the education and support for research in blockchain. She has experience raising startup capital and is an integral part of the Blockchain Hub at York University where she also instructs on topics relating to smart contracts and cryptocurencies.

---

Agenda
6:00 pm – 6:30 pm
Check in/ Registration/ Networking/ Refreshments
6:30 pm - 6:40 pm
Welcome & Opening remarks (myCryptoHippo)
6:40 pm - 7:10 pm
Keynote Speaker: Som Seif
7:10 pm - 7:20 pm
Keynote Q&A
7:20 pm - 7:55 pm

Panel: Current & Future Applications of Blockchain
7:55 pm - 8:05 pm
Panel Q&A
8:05 pm – 8:10 pm
Closing Remarks
8:10 pm – 8:30 pm
Networking
---
Sponsors
Corporate Sponsors:



Venue Sponsor:

Education Sponsors:


Food Sponsors: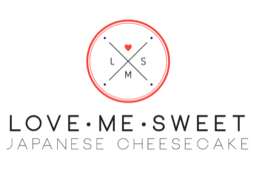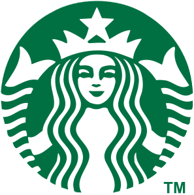 In Kind Sponsors: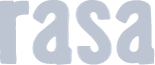 Presented by a Junior Achievement Company: