I bet you haven't tried jet ski speed dating before! Come be the first to try this unique & fun social opportunity.
About this event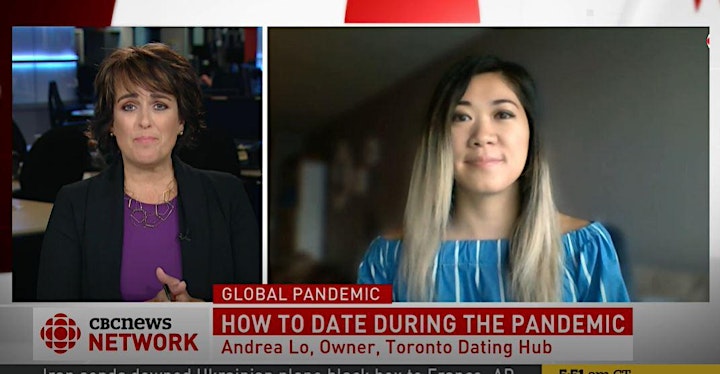 Toronto Dating Hub is coming back strong to in-person events with this unique singles event idea - jet ski speed dating!
Get off work on Friday and join our 2 hr event in beautiful Port Credit to get on 6ixwatersports jet skis and speed date while you're at it! Experience Toronto's newest, fastest and safest supercharged jet skis! What a fun and different way to meet other Torontonians.
1 hour of jet skiing is included
1 hour of mingling with other singles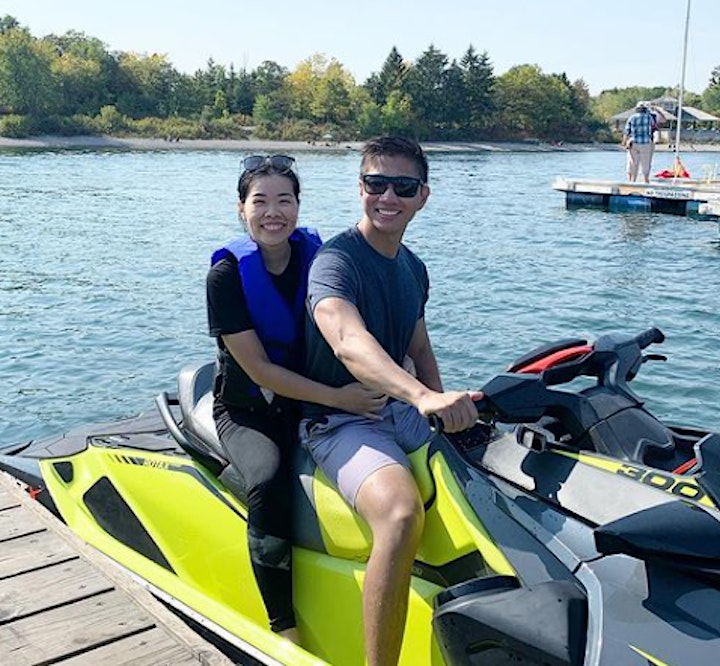 FAQ's:
Who should come to this event?
This event is intended for singles between the ages of 25-40
If you like watersports / want to try jet skiing
You're looking to make new friends and to try something new and fun!
Who can use the jet skis? Do I need a special license?
Renters/anyone operating the machine must be 18 years or older and have at least a valid G2 driver's license
A piece of ID and a valid credit card will be required on the day of your booking. 6ixwatersports will take a $500 security damage deposit per person via Visa, Mastercard, American Express, or Cash. After the jet ski is returned without damage, they will refund back the $500.
Renters are responsible for the jet ski, trailer and all gear supplied. Every unit will undergo a damage inspection prior and after your rental. The renter must be present at the time of inspection. Renters are responsible for any and all damages sustained to rental equipment, persons, or property during rental period. A rental contract and release of liability, waiver of claims, assumption of risk and indemnity agreement must be signed by the renter. This is an agreement with 6ixwatersports directly.
What do I need?
Bathing suit / swim trunks
A mask/face covering must be worn
Anything you need to be safe and comfortable for this outdoor event - i.e.sunscreen, water bottle, snacks, water shoes, towel, etc
Your own picnic blanket/ beach towel / camping chair would be great - with the pandemic - it's always best to bring your own vs sharing
Apparel - be comfy enough you can dance, but presentable - like you're going on an active date
Your credit card & driver's license if you want to operate the jet skis
Alcoholic drinks - if you bring/buy should only be consumed AFTER your jet skiing turn is done
Pricing:
The cost covers 1 hour of jet skiing and speed dating and the event organization. Eventbrite charges separate fees to use their service. To avoid these fees - you're welcome to e-transfer the event fees to torontodatinghub@gmail.com directly to secure your spot. Please be sure to confirm with the Host first before sending payment.
Where exactly is the event location?
The event will be in Port Credit along the beach. The exact location will only be shared with attendees who sign up. If you need to know the exact spot before you sign up - please contact the organizer.
Will there be food & drinks?
Each attendee will receive 1 bottle of water / refreshment as part of their ticket. Otherwise please feel free to bring / buy drinks/food/snacks as you need. But please note, if you drink alochol, you cannot operate the jet skis. (Drink it after the 1st hour!)
Why is there a cap on attendance?
For the best experience and a chance to meet and talk to everyone - we need to make this a more intimate group setting. Also because of the social distancing rules and that there are only 7 sit down jet skis currently! Please do not sign up and take up a spot if you don't think you'll make it.
What if I want to continue doing jet skis longer than 1 hour?
Since this is Fri evening - jet ski activity will have to end by 9pm or so. For the extra hour it will cost $160 which includes fuel and this is paid directly and handled by 6ixwatersports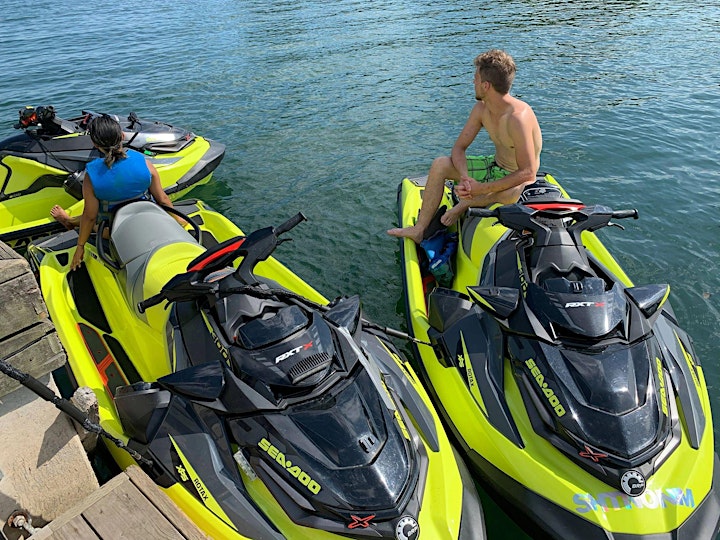 About 6ixwatersports
6ixwatersports - We are Canada's fastest supercharged jet ski rentals! Experience the thrill of speed on water with our 300 horsepower machines. Book your summer adventure by choosing from our various Sea-Doo models: 2021 Seadoo RX-PX, 2020 Sea doo GTX 300 limited, 2019 Sea doo RX-TX.
Organizer of Toronto Dating Hub: Jet Ski Speed Dating Singles Event
Toronto Dating Hub is helping Toronto singles connect with like-minded people via unique, fun events & coaching services. If you've experienced challenges with getting matches, making conversation, or converting chats to dates - we can help you out. Reach out for a free 15 min consultation.