Want a challenge & learn to one-wheel with your partner or date? Join us for a 30 min lesson and one-wheel with your date & others!
About this event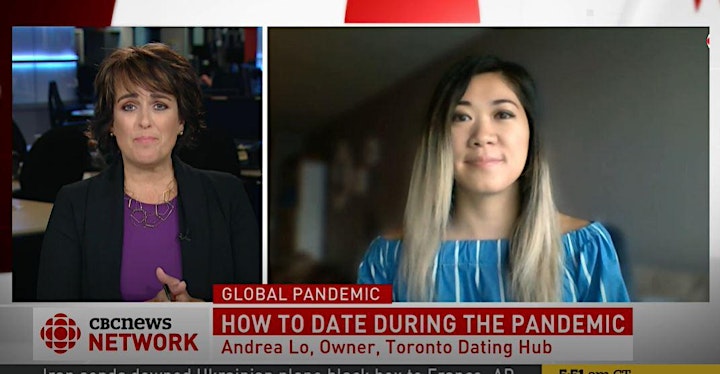 By popular request, Toronto Dating Hub is bringing this unique date night idea - one-wheeling in Toronto! Be sure to get your ticket before it sells out!
Explore downtown Toronto and meet others couples/ singles in a totally different way - on one-wheels!
30 min lesson included
1.5 total rental for one-wheel
Mingling with others
Opportunity to win amazing prizes
Check out this video below for what one-wheel date night looks like!
FAQ's:
Who should come to this event?
This event is intended for singles or couples of all ages
If you like being active - biking, roller blading / skating, etc
You're looking to make new friends and to try something new and fun!
Who can operate the one-wheels? Do I need a driver's license?
Renters must be 18 years or older and have at least a valid G2 driver's license (or government issued photo ID) - although this event is for ages 25-40
A valid piece of ID and a valid credit card will be required on the day of your booking to secure the rental (no deposit required)
You must wear a helmet and keep to the speed limit (under 24 km/hr) to be safe
Renters are responsible for the one-wheel and safety gear supplied. Every unit will undergo a damage inspection prior and after your rental. The renter must be present at the time of inspection. Renters are responsible for any and all damages sustained to rental equipment, persons, or property during rental period. A rental contract and release of liability, waiver of claims, assumption of risk and indemnity agreement must be signed by the renter. This is an agreement with Ride One directly.
What if it rains?
If it's pouring and we need to reschedule. We will notify you in the morning and make the call at 3pm. There are no refunds - if you cannot make this date - you can use the credit towards future Ride One rentals or Toronto Dating Hub services/events.
What do I need?
Apparel - be comfy enough so you operate the one-wheel(proper / flat shoes)
A mask/face covering must be worn
Your own helmet if you don't want to use Ride One's
If you want to bring your own knee / elbow pads / wrist guards for protection
Anything you need to be safe and comfortable for this outdoor event - i.e.sunscreen, drink(s), snacks, jacket, etc
Sign the digital waiver beforehand
Are one-wheels illegal in Toronto?
According to city bylaws, e-scooters/one-wheels are technically illegal / considered dangerous (argument that they don't have signals/horns). However, we know this hasn't stopped the hundreds that use e-scooters/e-bikes daily in Toronto.
There is a risk you are taking on but we have these precautions in place so that you stay safe:
we require that you wear a helmet when you operate these
you stay under 24km/hr
we will be on a route and area away from crazy traffic!
We have not heard of tickets issued for e-scooters/one-wheels and if they had- it was due to wreckless use/operations! If you follow guidelines above, you should be okay but again Toronto Dating Hub and Ride One cannot guarantee you won't get a ticket.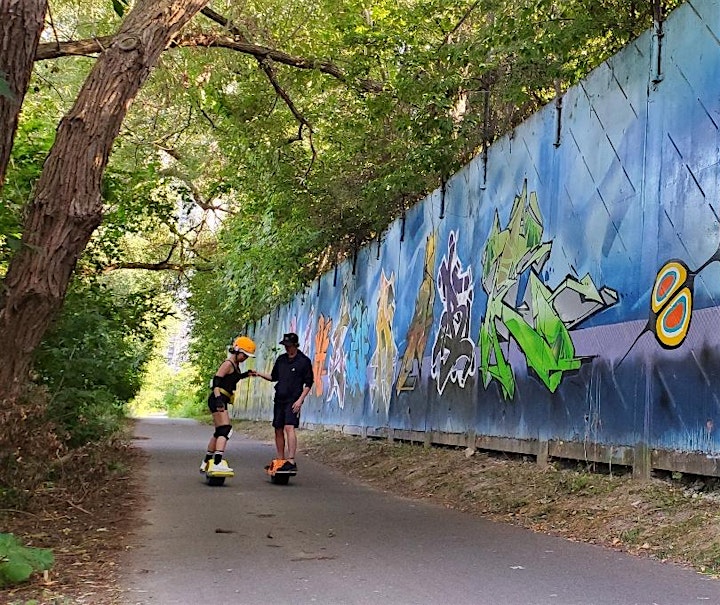 Pricing:
The ticket cost covers a 30 demo/lesson and 1.5 hour rental of the one-wheel (plus helmet) and the event organization. Eventbrite charges separate fees to use their service. To avoid these fees - you're welcome to e-transfer the event fees to torontodatinghub@gmail.com directly to secure your spot. Please be sure to confirm with the Host first BEFORE sending payment. No refunds.
Where exactly is the event location?
The event and route will be in downtown Toronto near the waterfront / Cityplace neighbourhood. The exact location will only be shared with attendees who sign up. If you need to know the exact spot before you sign up - please contact the organizer.
Will there be food & drinks?
Each attendee will receive 1 bottle of water / refreshment as part of their ticket. Otherwise please feel free to bring / buy drinks/food/snacks as you need. But please note, you may not be intoxicated / under the influence when operating the one-wheels. We will likely go for food & drinks at a nearby bar downtown after the event (happened last time!)
Why is there a cap on attendance?
For the best experience and a chance to meet and talk to everyone - we need to make this a more intimate group setting. Also because of the social distancing rules and number of one-wheels available. Please do not sign up and take up a spot if you don't think you'll make it.
What if I want to continue rent the e-scooter for longer than 2 hours?
The extra hour will just be an extra $20 - NO TAX and can be paid directly to Ride One on the day of and just check this option when you sign up for the event.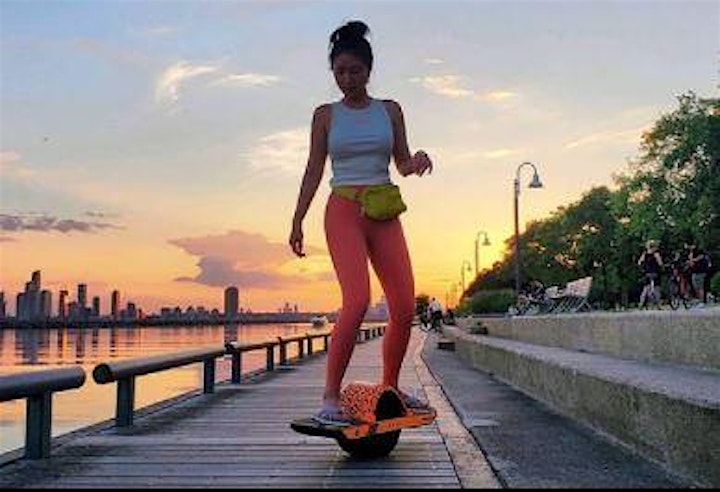 About Ride One
Ride One is a Onewheel and E-scooter rental company/ retailer. We are dedicated to providing quality experiences and encourage people to explore the beautiful city of Toronto. Daily and hourly options are available for whatever best fits your needs. Want to buy one? We are also a retailer that believes in try before you buy. Our staff are super friendly and are happy to answer any product related questions. As technology is evolving we are always looking to add new and exciting products. Stay tuned for E-bikes this August!
https://rideone.ca/ or @ride.one.toronto on IG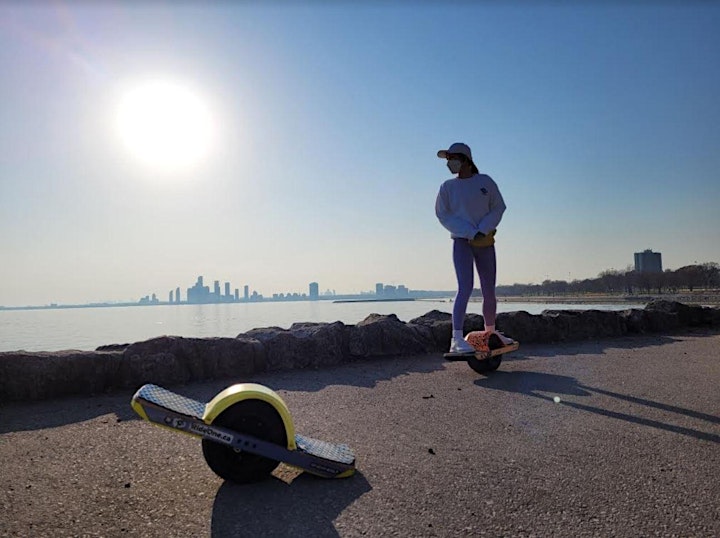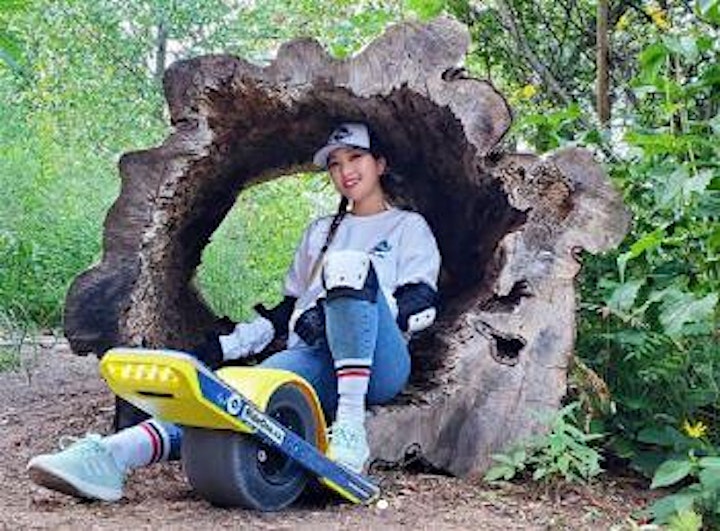 Organizer of Toronto Dating Hub x Ride One - One-Wheel Date Night
Toronto Dating Hub is helping Toronto singles connect with like-minded people via unique, fun events & coaching services. If you've experienced challenges with getting matches, making conversation, or converting chats to dates - we can help you out. Reach out for a free 15 min consultation.