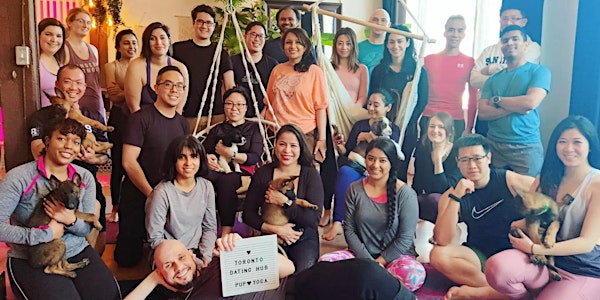 Toronto Dating Hub - Yoga with Puppies - June Singles Event
A unique experience to try yoga with 5+ adorable puppies, lots of laughter, all while connecting with other GTA singles.
When and where
Location
THAT Toronto Studio 260 Carlaw Avenue #Unit #202A Toronto, ON M4M 3L1 Canada
About this event
Back by popular demand, Toronto Dating Hub has partnered up with Yoga Kawa again to host another puppy yoga singles event! De-stress with a light yoga class designed for all levels, surrounded by 5+ adorable puppies, all while meeting other singles.
Join our 2.5 hr event to meet other Toronto singles and also take a yoga class together (45min)! The lesson is perfect for beginners but suitable for all levels / genders! No previous yoga experience required. We bring the puppies & yoga teacher - you bring the yoga mat!
Feeling nervous cause you've never been to a singles event? Not sure what to say/ how to get noticed? Sign up for a coaching session beforehand (email us at torontodatinghub@gmail.com) to book this or add that option to your cart when you check out!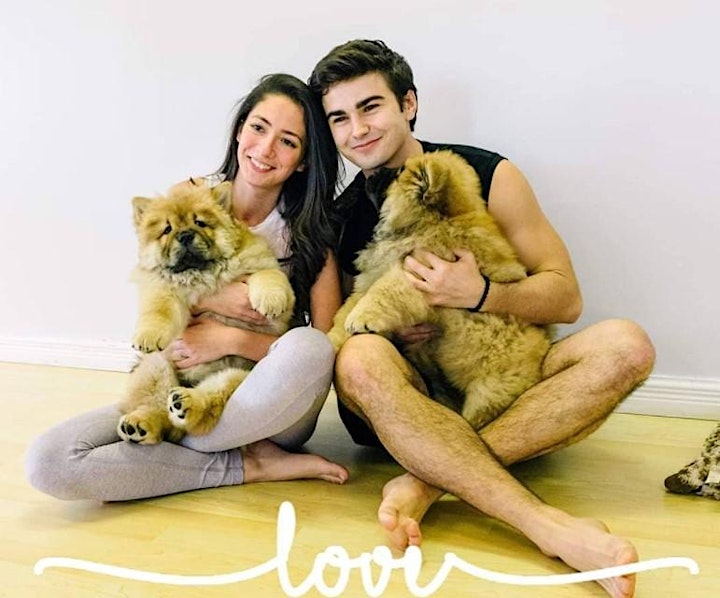 FAQ's:
Who should join? What if I've never tried yoga or taken lessons?
If you're tired of virtual events or standard speed dating events, try something different and join us!
If you're interested in yoga, learning a new skill, or looking to make new friends - this is the event for you!
Those who love dogs/puppies and not allergic to them
The yoga portion is only 45 min and is perfect for all levels, but geared for beginners.
What can I expect at the event?
Light warm up /stretches and a 45 min yoga class for all levels
5+ adorable puppies running around you and giving puppy love
We will have some fun icebreakers
Lots of photo opportunities
Meeting and connecting with other singles - social time after the yoga class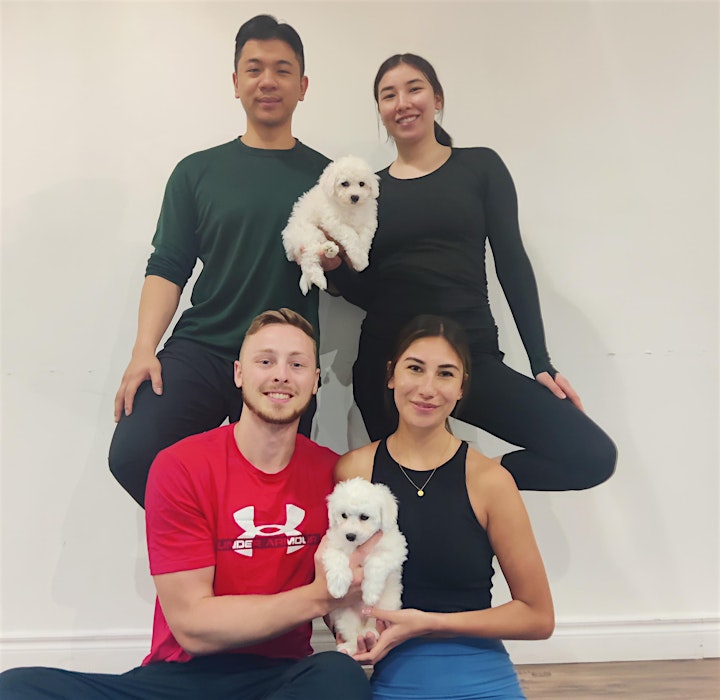 What do I need?
Mask / face covering is optional
Yoga Mat (although we have ones for rent - if you need)
Fitness / yoga apparel - be comfy enough so you can do yoga
Indoor shoes / socks (for indoor use as to not wet/damage the studio floors- if it's a rainy day)
Bring your own water bottle
Change of clothes if needed (be presentable/date-ready for the social part)
Pricing:
There are limited tickets - total of 28 spots and striving for 50/50 male:female attendance. Typically drop-in puppy yoga classes cost $40-$50 and other singles events charge anywhere from $30-$50 and don't include the activity! It is strongly encouraged to purchase tickets in advance as we often sell out!
Your ticket includes the unique yoga class with puppies, some light refreshments to nibble on after, studio usage & photo opportunities, and the event organization/hosting. EventBrite charges fees that are separate from our event costs.
There are NO refunds if you cannot make this event or change your mind.
Why is there a cap on attendance?
For the best experience and a chance to connect with everyone - we need to make this a more intimate group setting, plus with COVID restrictions, the studio only allows up to 28 guests. Please do not sign up and take up a spot if you don't think you'll make it.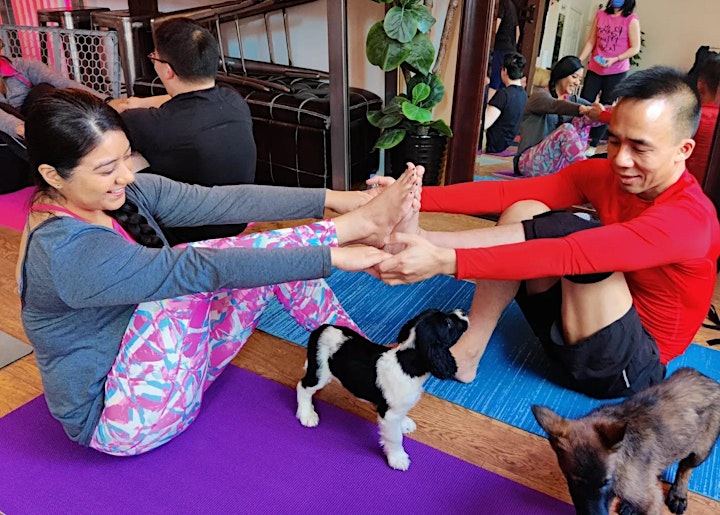 ESSENTIAL INFORMATION about Yoga Kawa Puppy Yoga
Classes start right on time. Please plan to arrive in advance in case of traffic, parking, or other unexpected delays.
Some people just want to play with the puppies (we understand!), but PUPPY yoga includes doing yoga. We request active participation of each attendee during the class portion. No spectators allowed. At the Instructor's sole discretion, anyone disrupting the class may be asked to leave. Please respect the right of others to enjoy the class.
Young puppies are mostly pee-pad trained but they will be so excited to see you, sometimes they may have accidents in the classroom and sometimes on your mats. Don't worry – we clean-up right away!
We don't have extra yoga mats so please bring your own. (Lots of inexpensive options on Amazon/Walmart/Winners, etc).
Please bring enough water to stay hydrated during the class. You can keep a water bottle next to you at all times.
Yes you can bring your phone and take photos in this class - but again - please still do yoga, and if the puppies come to your mat -feel free to go for cuddles and pics with the pups!
In our classes, the puppies are our #1 priority.
We work with licensed breeders who are registered with the Canadian Kennel Club. These breeders also appreciate the yoga with puppies events as opportunities to socialize their puppies for developing good behaviors. Our fluffy friends are carefully chosen so that they are at a healthy stage of development and would be comfortable to interact with humans.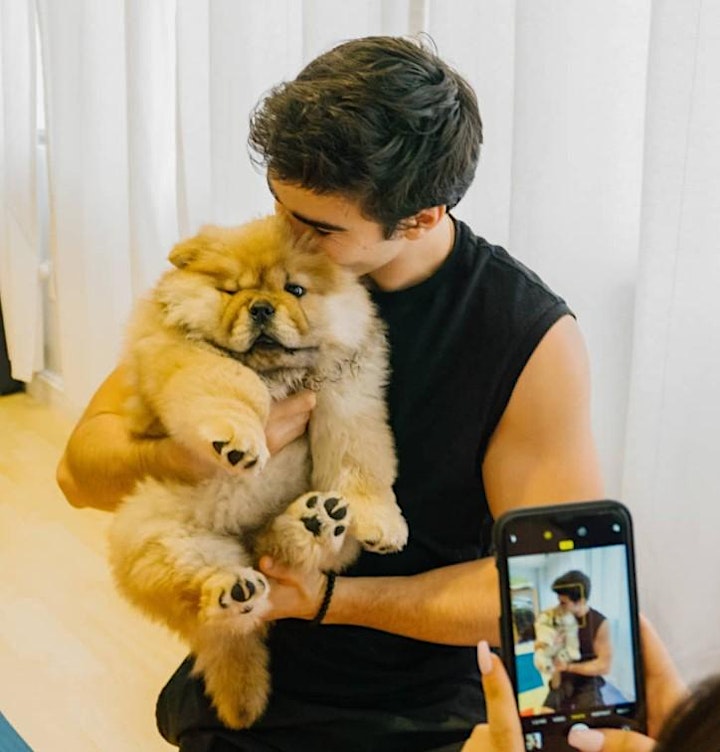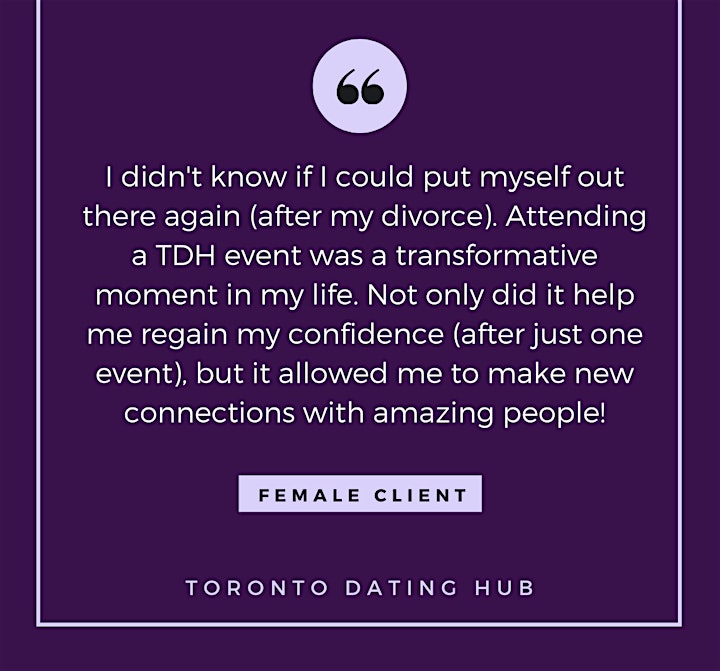 Watch this video below to see the variety of fun, unique events Toronto Dating Hub has hosted in 2021.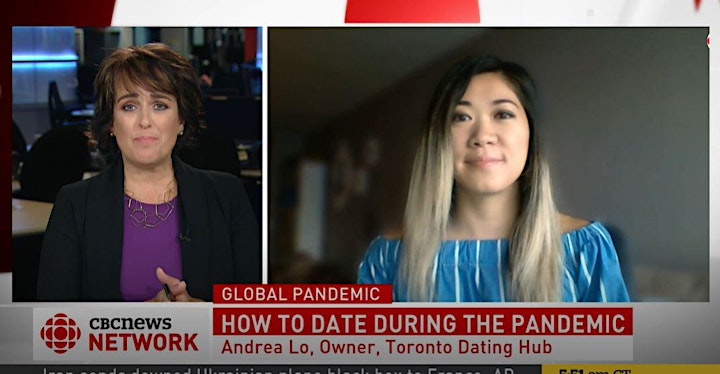 Andrea Lo is a proud UTSC Co-op Management alumna who has over a decade of experience in marketing and events. She took her passion & experience and channeled it in her business venture - starting Toronto Dating Hub in May 2020 during the pandemic. It has since been featured on CBC News, Toronto Star, and Flow 93.5. The mission is to transform the way Toronto singles meet - via unique events and tailored date coaching. Because of her in-depth experience planning events, but also having been single, Andrea can not only organize creative & well organized events, she emcees the events herself, and provides coaching to clients. Andrea has positively changed singles' perception of singles events.
About Yoga Kawa
Yoga Kawa is a Canadian leader in corporate and condo yoga services. We empower businesses and brands to succeed in building a productive and positive environment at work and places of residence.