Location
Queens Park
Queens Park
Toronto, ON M5S
Canada
Enjoy an evening of fun, good company, trivia and board games outdoors in the park, taking advantage of the summer we have!
About this event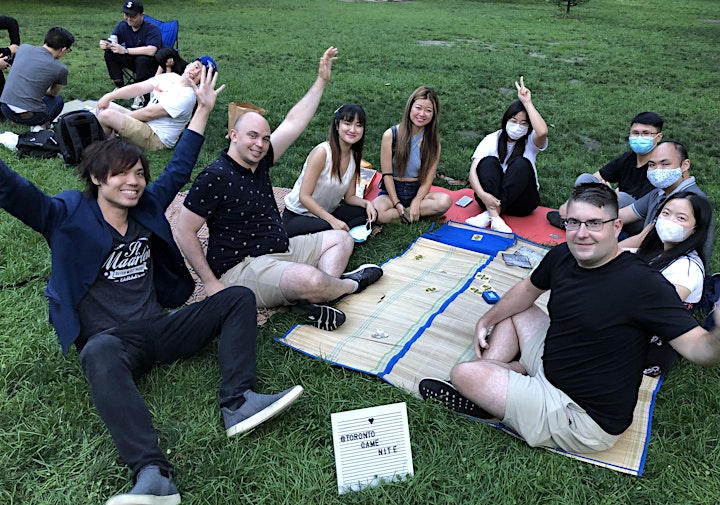 Toronto Game Night hosts monthly socials bringing fun & games to Torontonians.
Bring your friends or make new ones as we play some games and trivia outdoors for July.
The event is from 6:45pm - 9pm! You may come any time in between but trivia will be at the opening of the event! So come on time if you'd like to win prizes!
We'll have several board game stations up to the size of the recommended players, so you can jump in/out any time there are slots open for any of stations!
What to expect?
We'll be opening up the event with some CrowdParty trivia and group icebreakers! After this, you'll have free time to play board games or open mingling! Don't be shy, we're all here to have some fun and make new friends!
Our game night socials typically bring out 30-50 attendees ranging from ages 19-50.
📅 When?
Wed. July 13th from 6:45pm-9pm
📍 Where?
The Fortunate Fox (outside of St. George Station)
✨ What?
Come to our outdoor social to make new friends and play live trivia and a variety of board games!
Who?
Open to couples or singles - 19+ ages
Pricing:
The ticket cost covers your entrance fee, access to some games & trivia, the event hosting & organization.
No refunds.
Drop in rate is $15 at the door payable by cash or etransfer.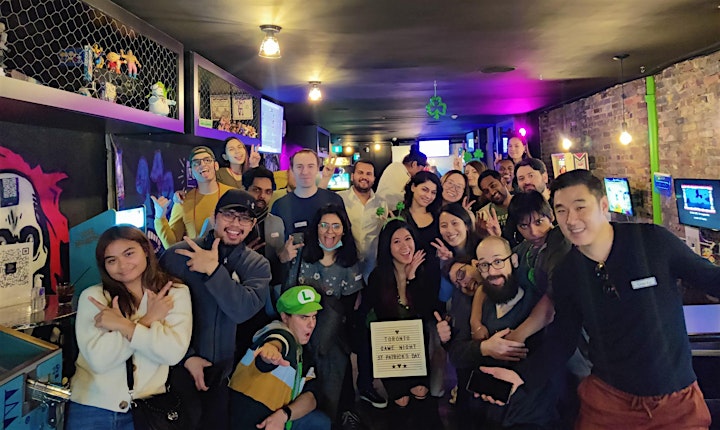 What should I bring?
Sunscreen
Drinks + Snacks
Mask + sanitizer (optional)
Umbrella / rain jacket (in case)
Your amazing self!
Optional to bring your fave board game(s)
We care for your safety so we'll have the following rules:
Sanitize hands before & after participating in games
Be mindful as playing games requires close proximity - respect people's space bubbles (watch for cues)
No sharing of food / drinks (unless you decide to do it at your own discretion)
Observe social-distancing (as best as we can)
Will there be food & drinks?
You can order food and drinks at the venue!
Why is there a cap on attendance?
To ensure this is a good experience for everyone.
What is the parking situation?
This is easy to commute, walk, or bike to. If you drive -there are nearby (paid) street parking on the side streets and parking lots.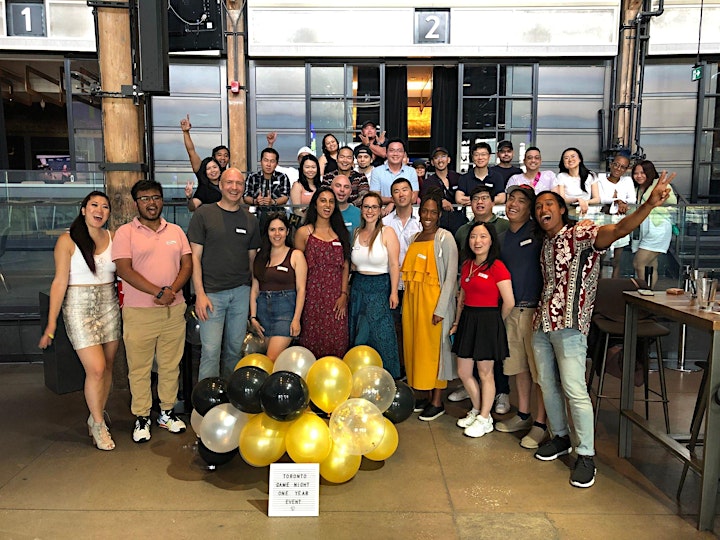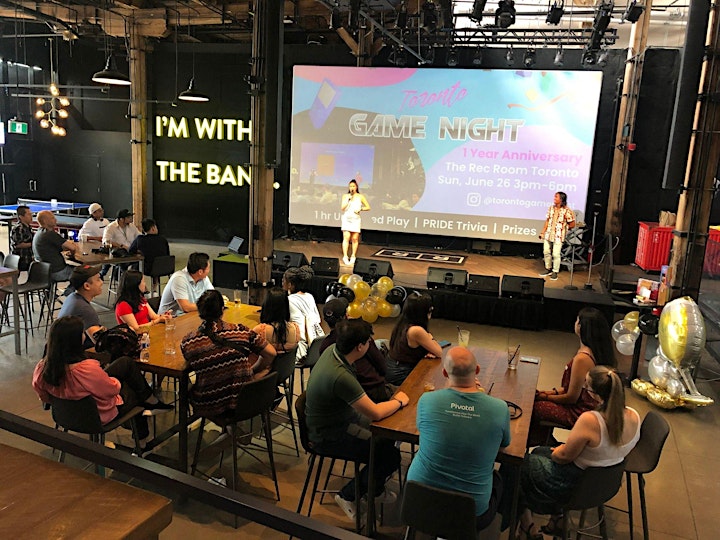 Follow us on IG: @torontogamenight
Past event photos can be found here or watch our 2021 events recap here to find out why you need to come out to Toronto Game Night!