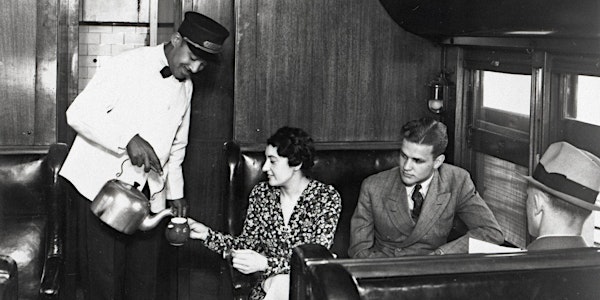 Toronto in Literature Book Club: "They Call Me George"
Join us each month as we meet in person to discuss literature set in Toronto. See our city in a new light through stories about its past.
When and where
Location
Toronto Public Library - Toronto Reference Library 789 Yonge Street Toronto, ON M4W 2G8 Canada
About this event
December's book is They call me George : the untold story of black train porters and the birth of modern Canada by Cecil Foster.
This historical work chronicles the little-known stories of black railway porters such as Toronto's Stanley Grizzle, whose struggle to overcome racist prohibitions and unionize was the inspiration for the CBC Television series The Porter.
"Smartly dressed and smiling, Canada's black train porters were a familiar sight to the average passenger-yet their minority status rendered them politically invisible, second-class in the social imagination that determined who was and who was not considered Canadian. Subjected to grueling shifts and unreasonable standards--a passenger missing his stop was a dismissible offense--the so-called Pullmen of the country's rail lines were denied secure positions and prohibited from bringing their families to Canada, and it was their struggle against the racist Dominion that laid the groundwork for the multicultural nation we know today. Drawing on the experiences of these influential black Canadians, Cecil Foster's "They Call Me George" demonstrates the power of individuals and minority groups in the fight for social justice and shows how a country can change for the better." (Source)
Meetings are held in the Discussion Room on the 3rd Floor of the Toronto Reference Library. Print and digital copies of this book are available to borrow at tpl.ca.
This program is hosted by the Humanities and Social Sciences Department. For more information please email nsmidstra@tpl.ca.
Image source: CPR sleeping car porter, ca. 1930. CRHA/Exporail, Canadian Pacific Railway Company Fonds. Courtesy of Myseum of Toronto digital exhibit: "Derailed: The History of Black Railway Porters in Canada"