Toronto: Ladies Learning Code An Introduction to Ruby for Beginners (Two Ev...
Description
Hey you! Have you joined the Canada Learning Code mailing list? If not, join here.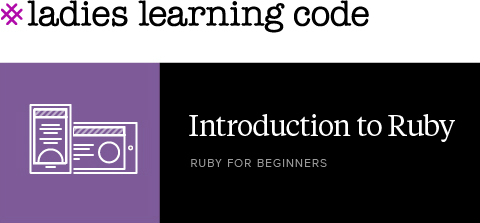 ---
Why Ruby?
For this workshop, we say good bye to the web browser and hello to our computer, literally. Ruby is one of the many languages your computer understands and that you can use to speak to it, but is known for being more elegant and natural compared to other programming languages. Ruby doesn't use semi-colons, preventing those annoying errors that seem to happen for no reason, and often requires fewer lines of code to accomplish the same things as other languages.
In this workshop, you will learn about programming fundamentals as well as how to analyze data from Canada's new Open Government portal! Join us to learn how to speak to your computer and tell it to do things for you.
The Ladies Learning Code Ruby for Absolute Beginners workshop is designed to be a hands-on experience. During the session, you will learn:
basic programming techniques and concepts that are translatable to other programming languages

fundamental information about Ruby as a programming language

how to speak to your computer in Ruby and return various values

how to process, manipulate and analyse data

what resources are available if you'd like to continue learning at home (and we think you will)
Is this workshop for you?
This workshop has been designed for absolute beginners. If you know absolutely nothing about coding or computer programming, you've come to the right place! Our only expectation is that you know how to open up a web browser and do something online like checking your email. (But if you're reading this, we're pretty sure you know how to do that.)
This workshop will run over the course of two evenings; Thursday, November 16th from 6pm - 9pm and Thursday, November 23rd on 6pm - 9pm!


What's Included: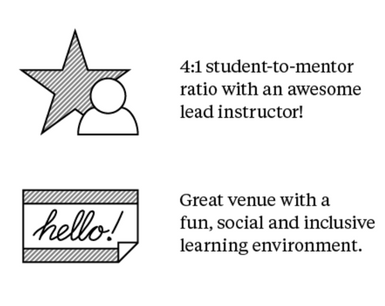 Requirements: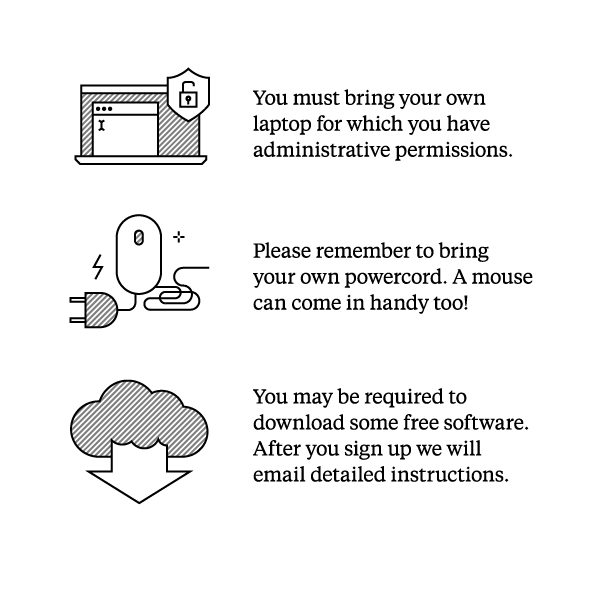 Questions? Email us at info@canadalearningcode.ca
You can also find us here:





What participants say about our programs:
"Honestly, the set up of one instructor - four students is brilliant."
"I'm super impressed with the organizers and participants, and I think it's a really valuable initiative"
"[The best part of the workshop was] the positivity, helpfulness and eagerness to learn/teach of every person in the room."
"After years of teaching myself to code, I wasn't sure how I'd find the collaborative experience of an LLC workshop- but it completely exceed my expectations. The lead instructor was clear and throrough, and the volunteer instructors were always ready to throw new challenges at us the moment they saw we'd completed the current task. Solving a coding problem has always been exciting for me, but havin a group of people equally excited about it was amazing!"
Hope to see you soon!
If for some reason you can't make it check out our REFUND POLICY.