Toronto Linkedin Local Meetup - Increasing Opportunity Through Personal Bra...
Description

Do you know how Personal Branding will increase opportunities for you in your career?

On July 24th join us for Increasing Opportunity through Personal Branding, the 4th Toronto Linkedin Local Meetup this year.

If you'd like to take more ownership of your career path, build stronger opportunities for growth, deliver a more focused and impactful point of difference, you need to invest in your personal brand. If you want to learn from the best in the field on this topic, then this is the place to be!
Our event features some of Toronto's most prolific thought leaders and personal brand experts who will share how they utilize branding to build communities, create influence and create opportunities for their professional lives. This will be done through panels, keynotes and fireside chats. Leverage this opportunity and learn how to communicate better and connect with others.

We have an impressive lineup of speakers that includes Casie Stewart, Diana Nguyen (from Australia!), Katia Millar, Julie Cole, Alexander Michael Gittens, Cher Jones, Scotty Berty and Bobby Umar who can help you understand the power of personal branding for your leadership path. There's also ample time to network and participate in open mic sessions as well.
Be sure to get your tickets in advance - we'll have a limited number of tickets at the door for $20.

Toronto LinkedIn Local events were founded by Swish Goswami and Bobby Umar, who now help to sponsor the event with DYPB - Discover Your Personal Brand.
Overview of the Evening

6:00pm: Registration & Networking

6:30pm: Opening Remarks with Bobby Umar

6:35pm: Talk with Casie Stewart
6:45pm: Talk with Diana Nguyen
6:55pm: OPEN MIC - Here is a chance for individuals in the audience to share a 1-2 story/nugget/tip/ask around the topic of Personal Branding.
7:15pm: Break for Networking

7:45pm: Panel of Personal Branding Experts, including:
Cher Jones

Scott Berty
Katia Millar

Bobby Umar
Julie Cole
Alexander Michael Gittens (moderator)

9:00pm: Closing thoughts with host

9:05pm: Networking


We look forward to seeing you there!
Speaker Bios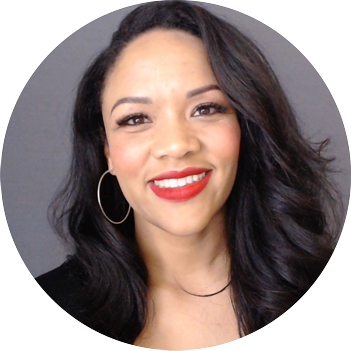 Cher Jones | B2B Social Media Trainer, Founder Socially Active

Cher Jones is a B2B Social Media Trainer & Personal Branding Coach with the love of technology hardwired into her personality. She leverages almost 20 years of PR, marketing and broadcasting experience and has worked internationally with a wide variety of organizations including, Rogers, Hong Kong Police, PokerStars, BlackBerry, Industrial Alliance, The City of Toronto, MPI, The UK Trade and Investment, The Ontario Ministry of Education and CBC to name a few.
Cher is dedicated to helping professionals develop S.M.A.R.T. personal brands that drive results. She`s regularly invited to speak at conferences, schools, and industry events. Her passion knowledge and expertise have many people referring to her as one of Canada's leading experts for online personal branding. As a corporate trainer, she helps companies remain relevant and competitive with useful social media training that means business.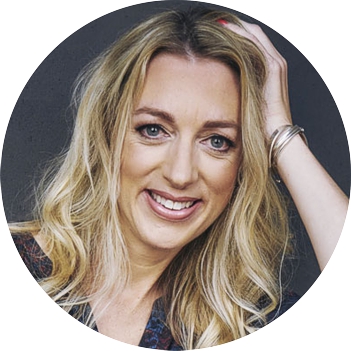 Julie Cole

Julie is a recovered lawyer, mom of six and Co-founder of Mabel's Labels. Mabel's Labels has grown from basement start-up into an award winning, celebrity endorsed and international marketplace leader. As company spokesperson, Julie is well-known amongst North American businesses and entrepreneurs. As a digital influencer and sought after speaker and emcee, she has informed and entertained audiences at countless conferences including The Sage Summit, Marketing To Women, Mom 2.0, Canadian Marketing Association, International Camping Conference, to name just a few. Julie is no stranger to the media, having appeared on NBC's The Today Show, HLN's Raising America, Canada AM, Breakfast Television, The Marilyn Denis Show, among many others.
Julie is a syndicated blogger for The Huffington Post, modernmom.com, PTPA Media, Yummy Mummy Club, and her company's Mabelhood blog. Her writing has also appeared in The Globe and Mail, Profit Magazine, Chicken Soup For the Soul - Power Moms and numerous websites. Mabel's Labels has been featured everywhere from The View to Forbes.com. While writing and speaking across North America, Julie is raising her crew of six in her hometown of Burlington, Ontario.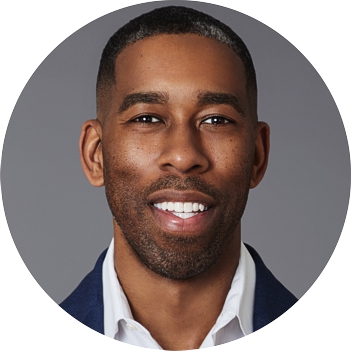 Alexander Michael Gittens

Alexander Michael Gittens is an acclaimed author, speaker and strategist. He has created billions of dollars worth of solutions for over 400 businesses in every corner of the globe.
A recent TEDx speaker, Alexander has delivered captivating speeches to thousands of ambitious people in the USA, Canada, Austria, Germany, Slovakia and the Czech Republic. A renowned thought-leader, thousands worldwide have been empowered by Mr. Gittens' essays.
Mr. Gittens has an ongoing relationship with The University of Toronto Institute for Management & Innovation (IMI) as a mentor and community partner. He has served as a judge for several business case competitions, including the National MBA Games.
As a young man, Alexander travelled worldwide as an award-winning pianist and competed internationally as an amateur baseball player. Alexander acted as chairman for a major Big Brothers fundraising initiative and worked with the Make-A-Wish Foundation and the March of Dimes.
In 2018, Alexander was featured in the annual "Toronto's Most Eligible Bachelor" edition of Eligible Magazine. He has held one-on-one conversations with titans of industry, such as billionaires Mark Cuban and Richard Branson.
Alexander received many awards for leadership and dedication to the community, including an exclusive Citizenship Award from the Federal Government of Canada and a Leadership Award from The Ontario Secondary School Teachers' Federation.
Mr. Gittens holds a Bachelor and Masters Degree in Business and a postgraduate certificate in Research Methodologies. He has completed coursework for his Doctorate of Business in Strategy.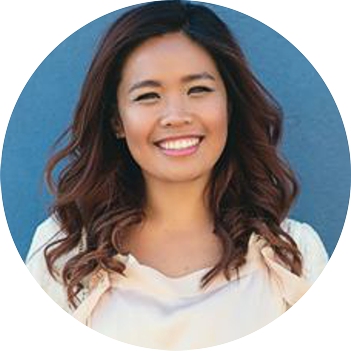 Diana Nguyen is an actor, comedian, MC and a LinkedIn content creator with 23k followers.
Diana was introduced to LinkedIn by String Nguyen and since October 2017, Diana has been known as #DancingDiana and #EmbracetheSnort, and also the singing LinkedIn interview show #JustDoingKaraoke with over 80 LinkedIn Content Creators.
Diana is launching off her program "The Launch Off" to help individuals and businesses find their confidence, their stories and to present better.
Using her skills as trained actor and improvisor, she will give tools in finding content that allows softness and also boldness - #BeBrave.
www.diananguyen.com.au/thelaunchoff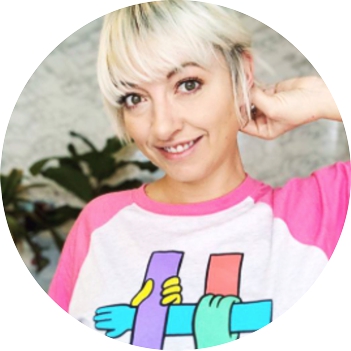 Casie Stewart

Casie Stewart is an award-winning content creator and expert in digital media. Documenting her life since 2005 via her blog 'This is My Life,' she's been at the forefront of brand storytelling through influencer marketing. Her blog covers travel, tech, and lifestyle, all with a bright, sunshiney attitude. Casie has traveled all over the world in the past 14 years sharing stories on her blog and social channels while building a trusted following online and off. The primary audience for Casie Stewart online is Toronto based females in their early 30's.
Her social entrepreneurship and dedication to social media won her 2016 Voice Pioneer at the Canadian Screen Awards. She's been awarded Best Travel Blog, Best Lifestyle Blog, and Top 100 Blogs in Canada among many accolades from mainstream media. In 2018, Casie was presented with an Alumni of Distinction Award from Conestoga College and nominated for the Ontario Premier's Awards in Creative Art & Design.
Casie is represented by the National Speakers Bureau of Canada and has previously spoken at TEDx, SXSW, NXNE, CMW, YouTube Canada, and for the United Nations Association of Canada. Casie also works as Content Director with 1188 Films, a multidisciplinary creative studio in Toronto.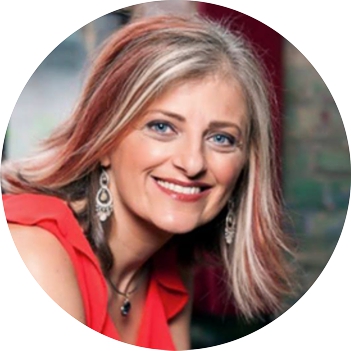 Katia Millar

Katia Millar is the Founder & Chief Inspirational Officer of Positive Fabulous Women. She's also a coach, mentor, speaker, connector, visibility strategist and passionate relationship marketer.
Katia launched her entrepreneurial journey in 2008 with little more than a strong sense of purpose and fire in her belly. She has since hosted over 350+ events and created a personal network of over 15,000. She has also been invited to speak and share her story with others on stage and on camera, both locally and nationally.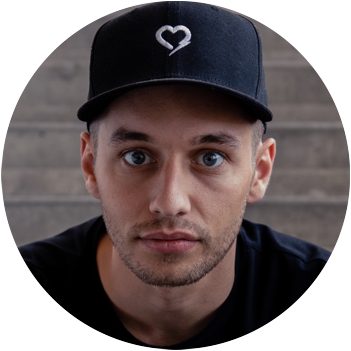 Scott Berty

Scott's a life-long learner and traveller with a diverse set of skills in sales, marketing, operations and HR. With experiences that range from social media advisory and consulting for growing SaaS companies, to operations management and business development, he's suited to lead an innovative sales engine. After graduating from an international degree program in Australia and navigating his way through the business world for 3 years, he found an ideal position as the Head of Sales for Trufan, a Canadian tech startup. After joining as a member of the founding team and helping build the business from the ground up, he's discovered the need for consistent physical and mental fitness, which he's now made a routine. Three things Scott would have a hard time living without are family, sports and peanut butter.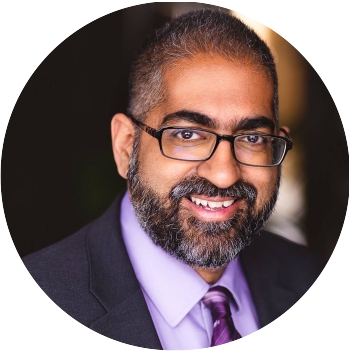 Bobby Umar - 5x TEDx Speaker & Best Selling Author

Bobby Umar has coached and consulted for organizations and individuals for over 20 years on Personal Branding, Authentic Networking, Social Media/Digital Connection, Entrepreneurship, Career Growth, Team Dynamics & Social Capital. A personal branding master who has travelled the world connecting with individuals and organizations to support their personal branding journeys, Bobby is the founder of DYPB.

Bobby is a 5x TEDx Speaker who was named as a Top 100 Leadership Speaker by Inc Magazine. Bobby was also named as a Top 7 Networking Guru to follow, a Twitter Marketing Rockstar, a 2015 speaker to watch, the 2nd best business coach to follow on Twitter, ranked 4th overall for Kred Influencer on #Leadership across all social media and Top 15 Toronto Tweeters with 500k+ followers.

Bobby is a HuffPost contributor, author of 3 books and has experience as a Professor and Executive Education Instructor at both York University and McMaster University.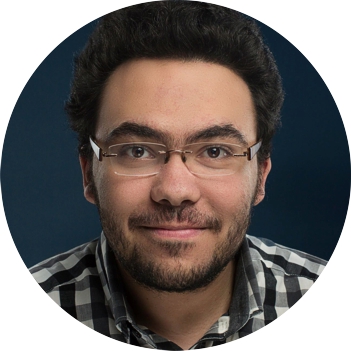 Youssef @ YMAPhoto

Youssef, the main photographer at YMAPhoto, loves working with actors and corporate clients making sure that actors get the auditions and corporate clients are represented professionally. Come dressed in your best professional attire and get one or maybe three perfect LinkedIn profile pictures!
Organizer of Toronto Linkedin Local Meetup - Increasing Opportunity Through Personal Branding
OUR VISION
A world full of motivated individuals who empower themselves and create meaningful impact.
our mission
Be the global leader that provides access to the best people, innovative resources and engaging events through inspirational stories, personal branding insights and learning opportunities
DYPB is a global movement to help professionals & businesses create greater meaning and impact.
We have worked with many innovative organizations & leaders.
If you are looking

to discover or leverage your greatness
to take the next step in your leadership development
to enhance your team or employees professional growth
to empower and own your authentic path, one that aligns with your values your purpose and ultimately your legacy and story

then you need to work with DYPB.