Toronto Linkedin Local - Moving Forward: Transitioning Your Career/Business
On Sept 19th, join us for "Moving Forward: Transitioning in Your Career or Business", the next Toronto Linkedin Local Meetup.
About this Event

Why are career transitions so challenging?
Whether you want to change jobs, move to a new industry, or leave the corporate world altogether, you probably find those first steps difficult.
Self-doubt and fear of the unknown may be keeping you stuck in place. We want to help you harness the power within you to take bold action for your professional fulfillment.
On September 19th, join us for "Moving Forward: Transitioning in Your Career or Business", at our next Toronto Linkedin Local Meetup. Our event features some of Toronto's best thought leaders on change, transition, and career movement. Carol Schulte, Katrina McKay, Bob Minhas, Julia Baxter, Nina Penner, Ryan Coelho, Nick Gibson and Bobby Umar will share their insights through talks and a panel.
There will also be ample time to network and participate in open mic sessions. Be sure to get your tickets in advance for as low as $8. We will also have a limited number of tickets at the door for $20.
Toronto LinkedIn Local events were founded by Swish Goswami and Bobby Umar, who now help to sponsor the event with DYPB - Discover Your Personal Brand.
We look forward to hearing about your audacious goals! Let's make them happen!
Overview of the Evening
6:30pm: Registration & Networking - including food & refreshments (provided by Cuso International)
7:00pm: Opening Remarks with Bobby Umar
7:05pm: Talk with Nina Penner
7:15pm: Talk with Carol Schulte - 'Get Your BRĀV On! How to bravely take on career transition...'
7:25pm: OPEN MIC - Here is a chance for individuals in the audience to share a 1-2 minute story/nugget/tip/ask around the topic of career transitions/entrepreneurship.
7:45pm: Break for Networking, food & refreshments
8:15pm: Panel of Career and Business Transition Experts, including:
Katrina McKay
Bob Minhas
Julia Baxter
Ryan Coelho
Nick Gibson (moderator)
9:30pm: Closing thoughts with host
9:35pm: Networking @ Pauper's Pub
Our Speakers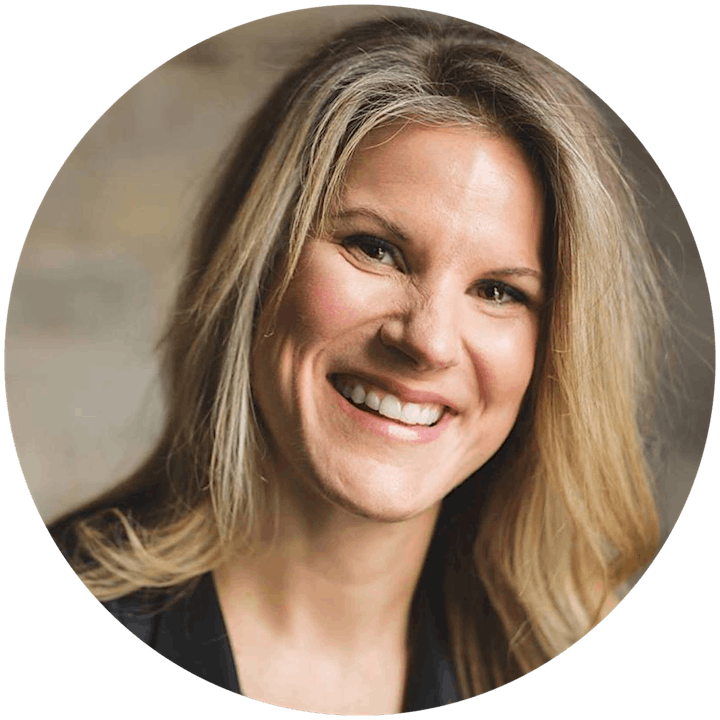 Carol Schulte - Founder of "The BRĀV Institute"
An authority on brave leadership and founder of The BRĀV Institute, Carol has been educating, empowering, and entertaining audiences internationally for almost a decade. She is committed to getting you out of your comfort zone and into your B.R.A.V.E. Zone ~ where you show up more powerfully, and get into action long before you feel ready.
She holds a BFA in Theatre Performance, an MA in Communication, two postgraduate certificates in coaching and mentoring, and has worked with numerous Fortune 500 companies, International Associations, and thousands of individuals to get their brave on. Whether it be asking for a raise or promotion, nailing a presentation, or climbing Africa's highest peak, her clients attribute her insights and inspiration to achieving what they never thought possible.
Carol is a published author, been featured in numerous magazines and podcasts, and is a returning guest expert on Rogers TV. Having lived and worked in 16 countries including Ashrams in India and vans in New Zealand, rocked dreadlocks in Thailand and shaved her head for breast cancer, she certainly walks her talk and brings a global perspective to all she does. When she's not traveling or speaking on stage, you can find her volunteering as a bereavement facilitator, training for her next triathlon, or practicing her serious carpool karaoke game.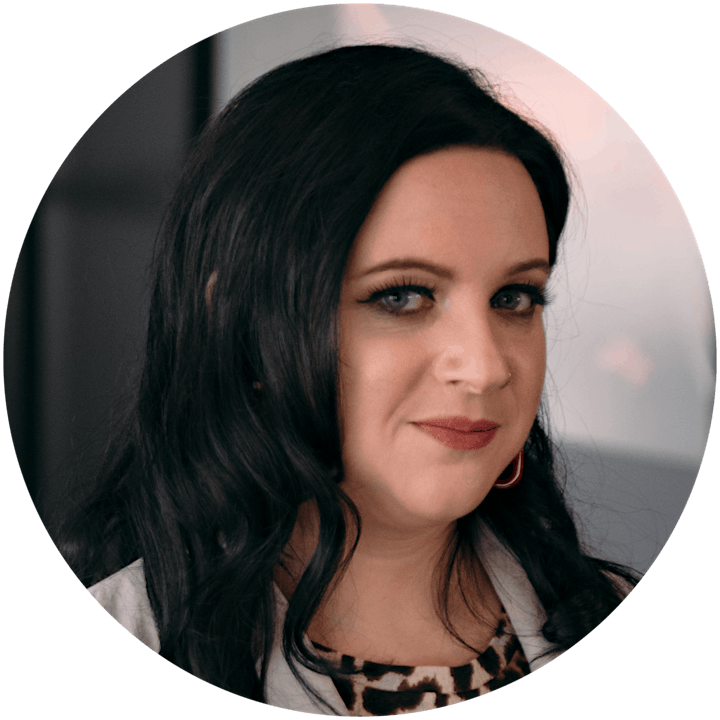 Katrina McKay - Founder & CEO of Uplevel Solutions
Katrina McKay is the Founder & CEO of Uplevel Solutions, a virtual assistant services company with a social mission. The company currently consists of 50 people and is growing quickly to fulfill the admin needs of entrepreneurs and businesses around the world while creating sustainable employment for women and LGBTQ+ individuals in the Philippines and Haiti.
Katrina made the move from a traditional 9-to-5 (or 9-to-9 as she calls it), over five years ago, and is passionate about all things entrepreneurship-related.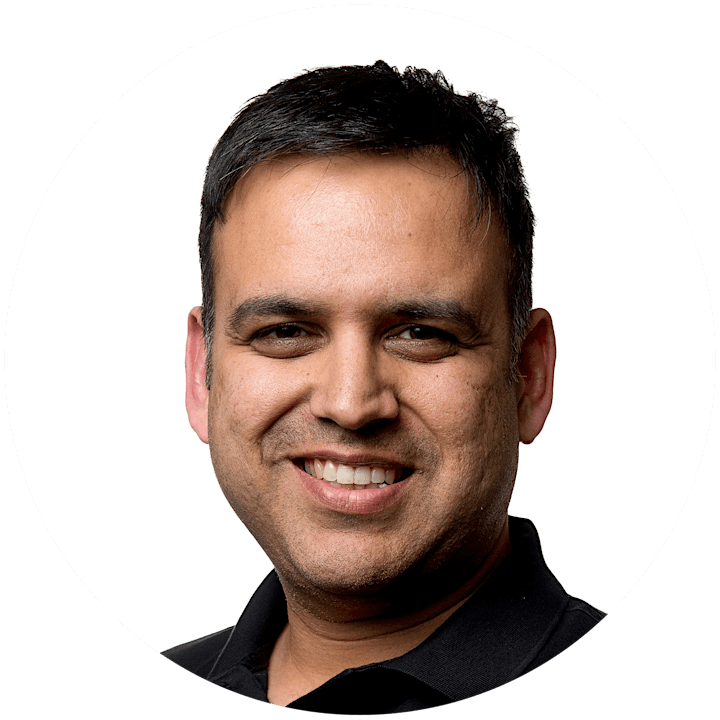 Bob Minhas - Freedom Finder for Corporate Employees
Bob Minhas discovered entrepreneurship out of necessity but quickly fell in love with the creativity and freedom required to start and run his own business.
After launching various business ventures, Bob set his sights on helping the next wave of entrepreneurs take ideas and launch them into full fledged businesses. To date Bob has helped over 500 entrepreneurs through one-on-one coaching, workshops and speaking engagements.
When he's not coaching entrepreneurs Bob can be found supporting initiatives and projects around mental health such as 2018's TEDxNewmarket, centering on his yoga mat and enjoying life as a father of three.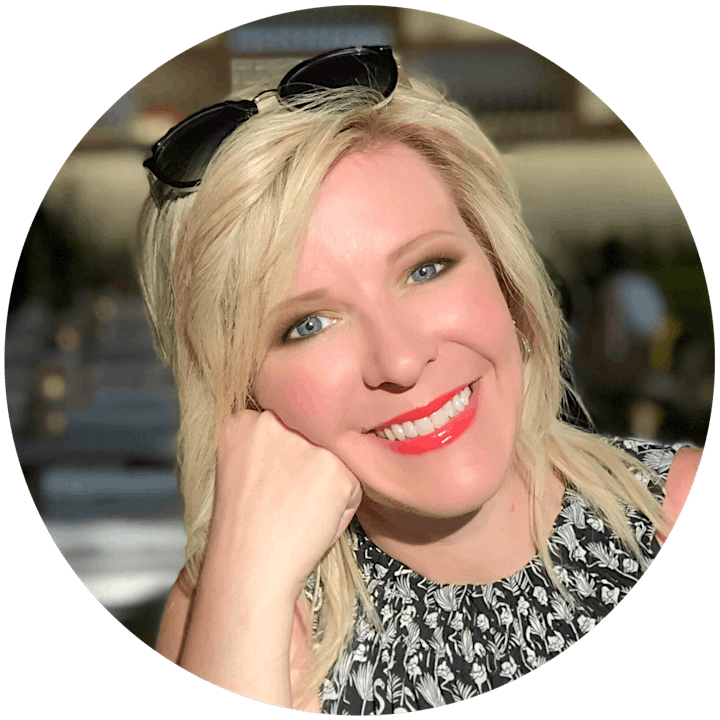 Julia Baxter - Business Strategy Coach
Julia Baxter is a Pro Brand Instigator & Business Strategy Coach.
And you probably eat, wear, drive, play or visit many of the brands she's worked on. Because in her former corporate career, she developed and consulted with Fortune 100 companies and many of the world's most recognized brands.
Now, she coaches entrepreneurs and creative business people on how to create profitable World Class Brands, around what they already do best!
She's the Creator of Brand Studio, the online community and learning programs where Entrepreneurs Create Powerful Personal Brands That Make A Resounding Impact.
Think you couldn't create something even more amazing from your talent, skill or gift?
So did an Olympic Gold Medalist, speakers, psychologist, ghost writer, life coaches, musicians, teachers, and even a hypnotist. 
Through working with Julia, they became recognized, profitable authorities in their spaces, adding multiple streams of income with more time and less effort.
Toronto is Julia's home base, though half the year, she's operating with WiFi and a laptop from all over the world. And she can show you how to do it too.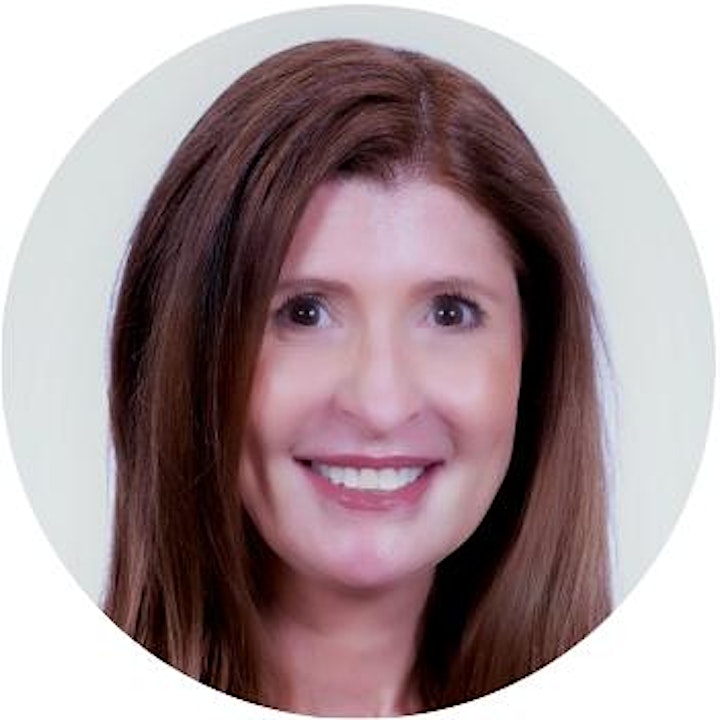 Nina Penner - "Founder of BluHelium Consulting"
Nina began in the performing arts where she worked in television & film, on stage and as part of the creative team for several professional theatre productions.
Nina has experienced several sharp career pivots, some of which were not by choice and she has learned to welcome ambiguity, focus her talent on new challenges and thrive in the unknown.
Nina has a talent for promoting the growth of others and has traveled the world supporting organizations and leaders to perform at their best. She is highly experienced with helping leaders and executives to deeply understand their leadership profiles, support their professional development and shape their careers. As an accomplished facilitator, coach and speaker, Nina delivers memorable programs, speaks from the heart and inspires change. She has designed, developed and spearheaded numerous large-scale national leadership programs, coached and accredited dozens of facilitators and master trainers around the world and supported strategic business partners both in Canada and abroad to establish their learning and development functions. Nina works with client organizations in a wide spectrum of industries including publishing, insurance, municipal government, management consulting and petro-chemicals.
Nina recently experienced another sharp turn in her career and she's excited to share the insights and awareness that are empowering her to embrace her best career shift yet!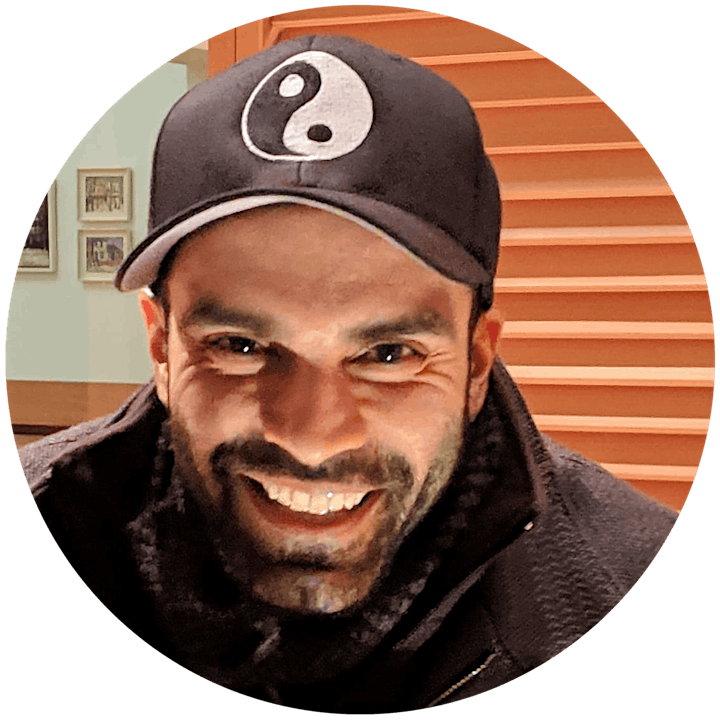 Ryan Coelho
Ryan was an Aerospace Engineer that had successfully transitioned into a professional speaker, emcee and coach. Evolving his identity was something he loved doing as he grew from his experiences. Life was very good. However, what he didn't plan for was a transition that was forced upon him. After a year and a half of facing bi-polar tendencies, severe anxiety and uncontrollable depression, he finally admitted to himself, and others, that we was suffering with mental health issues. The unexpected turn of events drastically changed the course of his life and opened his eyes to the true meaning of what it means to transition in one's life.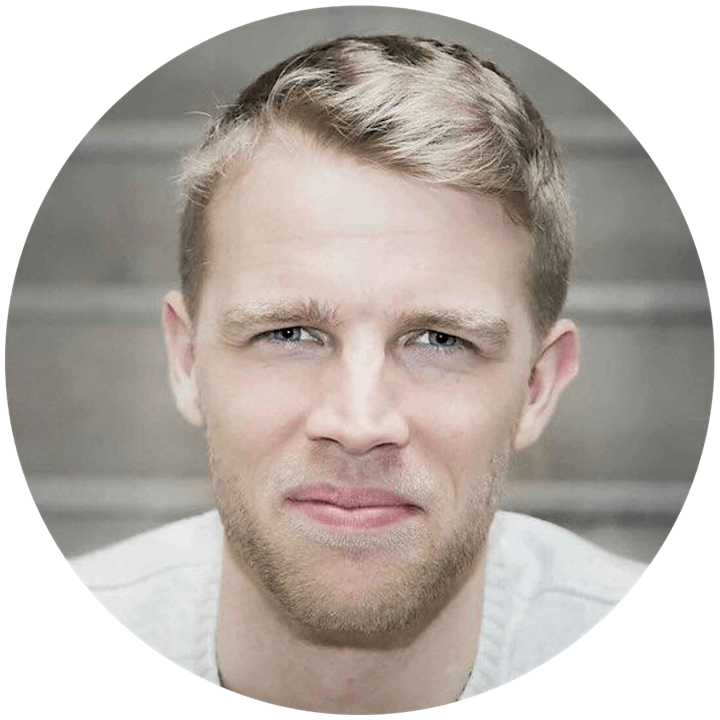 Nick Gibson - Founder of "Our Better Selves"
Nick is a social entrepreneur, coach/facilitator, speaker, and mostly, a change agent. Having previously worked in consulting, he realized he loved his leadership coaching work that he was doing on the side, and was feeling unfulfilled as a change agent himself. This tension forced him to make the change and found Our Better Selves: a venture focused on unleashing a vibrant, empowered, and thriving community of change agents focused on solving critical problems of human flourishing aligned with their own values.
Our Better Selves knows that there are so many aspiring change agents out there who are feeling unfulfilled, stuck, or overwhelmed. With the challenges we are facing in the world, this is unacceptable: too much potential is being left on the table, and this hurts everyone, including businesses!
Our Better Selves helps those change agents thrive by activating their values, connecting with people who share their values, and supporting them to make a big social impact from wherever they are.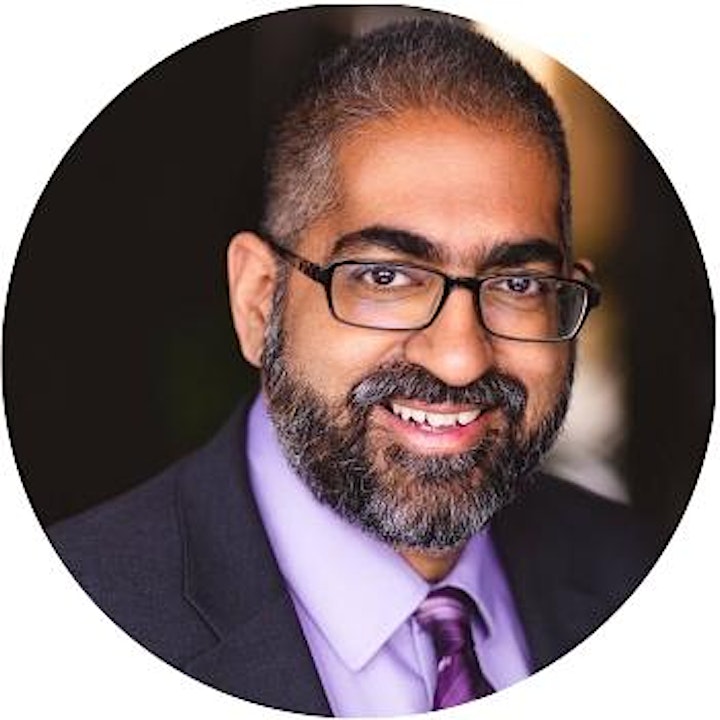 Bobby Umar - 5x TEDx Speaker & Best Selling Author
Bobby Umar has coached and consulted for organizations and individuals for over 20 years on Personal Branding, Authentic Networking, Social Media/Digital Connection, Entrepreneurship, Career Growth, Team Dynamics & Social Capital.
A personal branding master who has travelled the world connecting with individuals and organizations to support their personal branding journeys, Bobby is the founder of DYPB.
Bobby is a 5x TEDx Speaker who was named as a Top 100 Leadership Speaker by Inc Magazine. Bobby was also named as a Top 7 Networking Guru to follow, a Twitter Marketing Rockstar, a 2015 speaker to watch, the 2nd best business coach to follow on Twitter, ranked 4th overall for Kred Influencer on #Leadership across all social media and Top 15 Toronto Tweeters with 500k+ followers.
Bobby is a HuffPost contributor, author of 3 books and has experience as a Professor and Executive Education Instructor at both York University and McMaster University.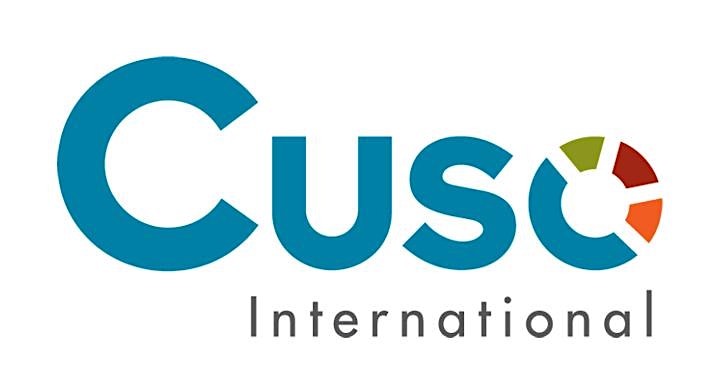 A Special Thanks To Our Food Sponsor!
Cuso International is a Force for change in an ever-changing world.
Together with our partners, volunteers and staff, Cuso is solving problems, finding solutions and reducing poverty and inequality—one community at a time.
We believe in a world where all people are able to realize their potential;
We are harnessing the power of volunteerism to achieve the global goals, by building our international volunteer capacities to expand online-volunteering and programming that includes Indigenous communities in Canada and around the world.
We are advancing gender equality and the empowerment of women and girls, by applying Canada's Feminist International Assistance Policy, and working with leading feminist organizations.
We are improving access to and quality of economic opportunities for young people, by creating new programs that contribute to entrepreneurial skills development while promoting climate-resilient opportunities.
Real people. Real experiences. Real change.
Twitter: @CusoIntl
Facebook: @cusointernational
Instagram: @cusointernational
Website: https://cusointernational.org/