Toronto Linkedin Local - Storytelling: Presenting In Person & Online
Description

What's your story? Are you looking to improve your presentation skills on stage, in person and online?
On May 14th join us for Storytelling: Presenting Live and Online, the 3rd Toronto Linkedin Local Meetup this year.

If you'd like to make better first impressions, build stronger relationships and share your own, compelling story, then this is the place to be!
Our event features some of Toronto's most prolific video storytellers and marketers who will share how they utilize stories and video and to build communities and create influence through panels, keynotes and fireside chats. Leverage this opportunity and learn how to communicate better and connect with others.

We have an impressive lineup of speakers that includes Jennifer Ettinger, Tara Hunt, Jan Keck, Fabio Marrama, Mark Elwood, Yash Diwadkar, Nina Penner and Bobby Umar who can help you understand how great communication can help you forge longstanding connections with people. There's also ample time to network and participate in open mic sessions as well.
Be sure to get your tickets in advance - we'll have a limited number of tickets at the door for $20.

We look forward to hearing your story!
Professional Headshot Photography

We'll also have special pricing on Linkedin Headshots with Youssef from YMAPhoto - $40 for 1 photo and $80 for 3 photos.

Youssef @ YMAPhoto
Youssef, the main photographer at YMAPhoto, loves working with actors and corporate clients making sure that actors get the auditions and corporate clients are represented professionally. Come dressed in your best professional attire and get one or maybe three perfect LinkedIn profile pictures!
We look forward to hearing your story!
Overview of the Evening

6:00pm: Registration, Hors d'oeuvres & Cash Bar, Networking & Professional Headshots

6:30pm: Opening Remarks with Bobby Umar

6:40pm: Presentation by Youssef Abdelmalek of Ymaphoto headshot Photography
6:45: Talk with Jennifer Ettinger

6:55pm: Panel of Storytelling Experts, including:
Fabio Marrama
Jennifer Ettinger
Jan Keck
Nina Penner (moderator)
Yash Diwadkar

8:00pm: Break for Networking, Hors d'oeuvres & Cash Bar & Professional Headshots

8:30pm: Talk with Tara Hunt

8:40pm: OPEN MIC - Here is a chance for individuals in the audience to share a 2-3 minute story/nugget/tip/ask around the topic of storytelling. Mark Ellwood leads off.

9:00pm: Closing thoughts with Bobby Umar

9:05pm: Networking, Hors d'oeuvres & Cash Bar
Photography

If you're looking to get the perfect headshot taken for your LinkedIn profile picture, we'll have special pricing exclusive to the event.

$40 for 1 photo and $80 for 3 photos.

We look forward to seeing you there!
Speakers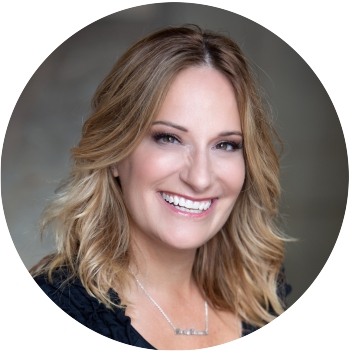 Jennifer Ettinger - Social Correspondent & Social Media Strategist

In 2019 Jennifer Ettinger was awarded CV Magazine's 2018 Social Media Specialist of the Year. Also in 2019, she was included for the second year in a row in Optimyz Magazine's Top 100 Health Influencers in Canada. "It is a huge honour to be recognized for both of my passions in Health and Social PR initiatives by the Optimyz and Corporate Vision magazines, proving you CAN do more than one thing well!" She, too, was nominated for a WEGO Health Award created to recognize and honor those making a difference in the online health community. Further, Jennifer was recently nominated for the 25th annual RBC Canadian Women Entrepreneur Awards.
2019 has already been quite a busy year for Ettinger. In her role as social media correspondent with @CTV_PR, Ettinger has worked behind the scenes to cover exclusive content from CTV programming, personalities, and events. Ettinger also continues to execute social support for the drama Cardinal starring Billy Campbell, The Launch and CTV PR Communications Awards coverage of the Golden Globes® and OSCARS®.
Ettinger has covered both the OSCARS® and EMMY® Awards as a correspondent for the Vanity Fair Social Club, adding to her impressive red carpet resume of coverage for ET Access Hollywood and The Insider. Ettinger has also served as a fitness and lifestyle expert on The Insider, with her social videos featured as part of the program's 'social sound off' segment.
As the bestselling author of 'Find Your Inner Goddess,' Ettinger merged her passions of pink, lifestyle, health and fitness into a multi-platform brand encompassing, studio, TV, radio and social media. A sought after public speaker, Ettinger also offers education on fitness, lifestyle, health, and wellness with engagements at high profile events such as Discover Your Personal Brand, North America's largest branding conference.
As a brand ambassador Ettinger continues to work with New Balance Canada, Vitamix, Pureology Canada, Grail Springs Retreat for Well Being, and Salon Decorum.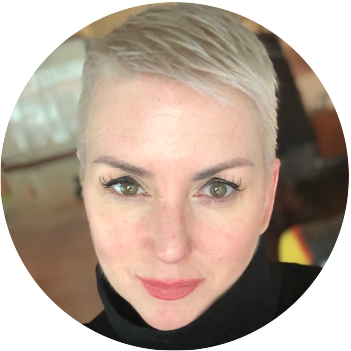 Tara Hunt - CEO + Partner Truly Inc.

Tara Hunt, CEO of Truly, has over 20 years experience in market research and strategy on both client and agency side. She wrote one of the first books on how the social web is changing business, was named one of 2013's Entrepreneurial Women to Watch by Entrepreneur Magazine and one of the Most Influential Women in Technology in Fast Company. She has built an engaged and enthusiastic business audience online of over 345,000 followers (208,000+ on LinkedIn), including a significant number of thought leaders. Tara combines a data-centric with a human-centric approach to building an audience, leaning heavily on insights into consumer patterns and behaviours while keeping an eye on online trends and changing expectations.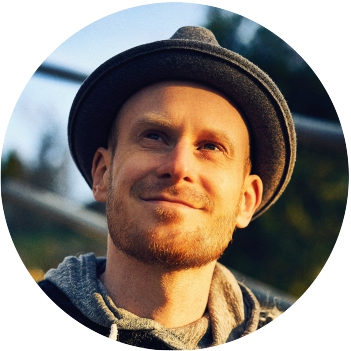 Jan Keck - Creator of "Ask
Deep Questions"

Jan is a community addict. He is the creator of ASK DEEP QUESTIONS, which started out as a deck of cards to help his friends connect on a camping trip and is now being used to facilitate meaningful conversations through sharing personal stories on every continent.

Jan's mission is to help people feel less lonely, so by creating experiences, workshops and programs he is fueling the movement for deeper human connection.

Growing up as an only child he found his soul family at summer camp, in sports clubs and even politics. But when he moved from Germany to Canada in his twenties he had to re-create his community from scratch and learned that the fastest way to make deep connections is through meaningful conversations and experiences.

Jan now lives in Toronto with his wife Natalia (aka Cookie), his son Mika and cat Gato and you can often find him hanging out with mis mastermind groups, attending community events, or camping up north.

http://www.askdeepquestions.com
http://www.jankeck.com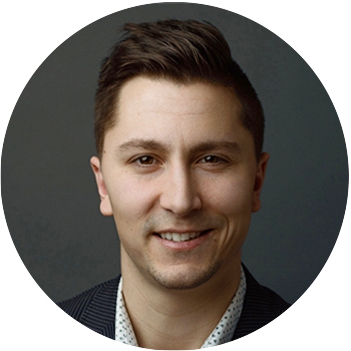 Fabio Marrama - LinkedIn Marketing Strategist | Speaker | Director, Community Experience at Meridian
Fabio Marrama is considered one of the top young business and marketing professionals in Southern Ontario, Canada. He's an engaging speaker and has built one of the most highly engaged personal brands in the world on LinkedIn. He's a Top 40 Under 40 Business Achievement Award Winner, Video Content Creator with more than 7 million views and a community of thousands of entrepreneurs and professionals on the platform. He has been mentioned in top publications like Forbes and Social Media Examiner, has guest-appeared on multiple Top 100 Podcasts on iTunes and is endorsed by global influencers like Jay Shetty and Dan Lok. Fabio is the Director, Community Experience at Meridian Credit Union, and a LinkedIn Marketing Consultant and Course Creator. He's also a proud husband, father and a passionate leader of the cooperative movement in Canada. Follow his content with #StayFab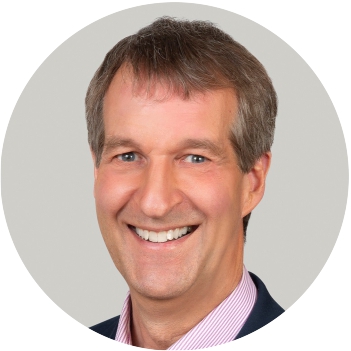 Mark Ellwood - Award Winning Speaker & President, Pace Productivity
Mark Ellwood, president of Toronto-based Pace Productivity Inc, is an internationally known productivity consultant. He inspires people to spend their time on what matters most.
Mark conducts corporate time studies where employees use the TimeCorder , a user-friendly device that Mark invented to track their time for two weeks. Mark then shows organizations how employees can increase time spent on their top priority activities by an hour per day.
Mark is also an award-winning speaker, professional trainer and expert facilitator.
He is the author of three books; his most recent is "The Poetic Path To Getting More Done" He also regularly presents his research at time-use conferences, and has been cited in four text books.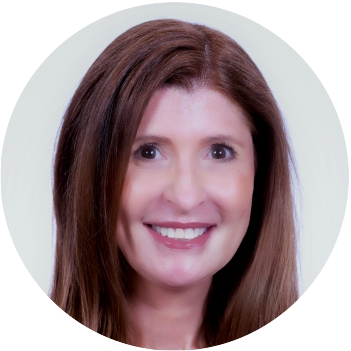 Nina Penner - Founder, BluHelium Consulting

Nina thrives on promoting the growth of others and has travelled the world supporting organizations and leaders to perform at their best. She is highly experienced with helping leaders and executives to deeply understand their leadership profiles, support their professional development and shape their careers. As an accomplished facilitator, coach and speaker, Nina delivers memorable programs, speaks from the heart and inspires change. She has designed, developed and spearheaded numerous large-scale national leadership programs, coached and accredited dozens of facilitators and master trainers around the world and supported strategic business partners both in Canada and abroad to establish their learning and development functions.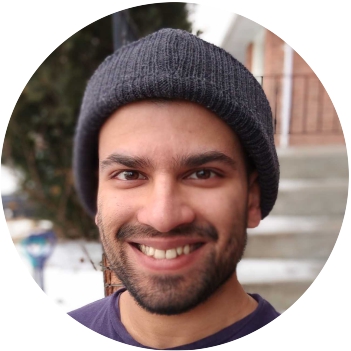 Yash Diwadkar - Consultant: Cultivating & Leveraging Influence | Speaker | Brand Strategist | Social media/Culture for DYPB

Yash consults on cultivating & leveraging influence. He is a marketer who brands himself by documenting his life & journey through social media.
His journey started after university, when he saw Gary Vaynerchuk's videos on IG. He quickly understood that happiness was the end game for him, and after some introspection, he realized his passion lay in the confluence of social media and personal branding.
He saw a white space on LinkedIn and took advantage of it by becoming one of the first few content creators on the platform. He is an excellent writer & storyteller, but pivoted to video to tackle his fears of being on camera and learning a new medium of communication.
He then started documenting on IG, IGTV, FB, Tw & YouTube as well. He's known for his storytelling skills and friendly nature.
He consults brands (personal & business) on what influence is, how it can be leveraged and why it is important to do so.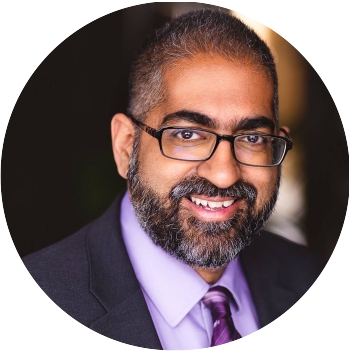 Bobby Umar - 5x TEDx Speaker & Best Selling Author

Bobby Umar has coached and consulted for organizations and individuals for over 20 years on Personal Branding, Authentic Networking, Social Media/Digital Connection, Entrepreneurship, Career Growth, Team Dynamics & Social Capital. A personal branding master who has travelled the world connecting with individuals and organizations to support their personal branding journeys, Bobby is the founder of DYPB.

Bobby is a 5x TEDx Speaker who was named as a Top 100 Leadership Speaker by Inc Magazine. Bobby was also named as a Top 7 Networking Guru to follow, a Twitter Marketing Rockstar, a 2015 speaker to watch, the 2nd best business coach to follow on Twitter, ranked 4th overall for Kred Influencer on #Leadership across all social media and Top 15 Toronto Tweeters with 500k+ followers.

Bobby is a HuffPost contributor, author of 3 books and has experience as a Professor and Executive Education Instructor at both York University and McMaster University.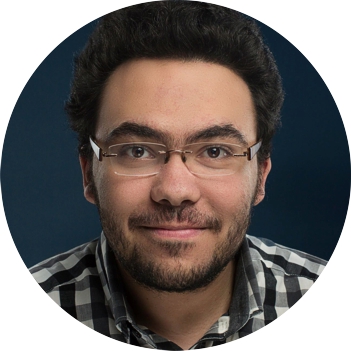 Youssef @ YMAPhoto

Youssef, the main photographer at YMAPhoto, loves working with actors and corporate clients making sure that actors get the auditions and corporate clients are represented professionally. Come dressed in your best professional attire and get one or maybe three perfect LinkedIn profile pictures!