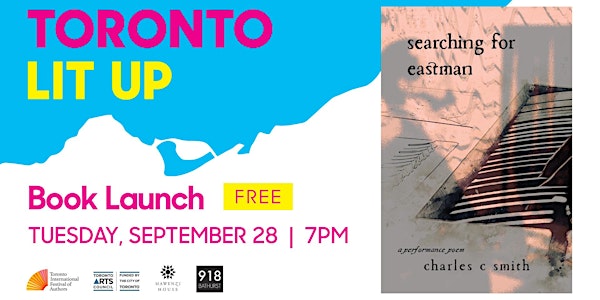 Toronto Lit Up book launch: "searching for eastman" by charles c. smith
Celebrate the book launch of "searching for eastman"!
About this event
Mark your calendars for the Toronto Lit Up launch of the highly anticipated choreo-poem "searching for eastman"! On the evening of September 28, you are invited to participate in a lively conversation featuring author charles c. smith and performers Shannon Litzenberger, Michael Mortley, Bakari Lindsay, and Morgyn Aronyk-Schell.
RSVP here: https://us02web.zoom.us/meeting/register/tZMkc-iqqDsqG9EBe9xrSTpkC4EjGN07ScJH