Description
Toronto Midtown Chapter is part of an international growing community called the Holistic Chamber of Commerce (HCC).
The HCC is a growing organization representing holistic and holistic-minded professionals, practitioners, businesses and people. We encourage and promote healthy living, and support the professionals and businesses that make it possible for the community. Healthier People on a Healthier Planet!
Body - Mind - Spirit - Business - Community - Planet
Cheryl Millett, Chapter President is excited about introducing The Holistic Chamber of Commerce to Toronto Midtown and surrounding areas.
Join the TMC community on Facebook and HCC cause on Facebook
Toronto Midtown Chapter on Meet-up.com for Calendar of ALL upcoming Meetings/Events
3rd Wednesday of the Month plus Wellness Fair and Social Events
Contact Info: 416-413-0345 ∞ info@cherylmillett.com
∞ www.holisticchamberofcommerce.com/torontomt

---
This Toronto Midtown Chapter Meeting is about...
REALLY Connecting With People - For Success and Referrals!
TIMES: 6:30 pm to 8:30 pm
PRICE: $10 Members and $20 Non Members/Guests
TICKETS: Click Here to Register
OTHER INFO: Delicious healthy food and beverages prepared by Cheryl Millett For Your Better Health Program
Attend our upcoming Toronto Midtown Chapter Meeting - network, learn, share and develop instant connections with holistic-minded/holistic businesses, professionals and practitioners to support relationship building, collaborations and referrals to grow and grow your business.
IMPORTANT INFO: Tickets at door will be $15 for Members & $25 for Guests. All are welcome, guests are welcome to participate 1-2 times.
LOCATION
Transense Healing Arts Holistic Centre
344 Bloor Street West, Suite 610, Toronto, ON M5S1W9
Directions: Easy access from Spadina/Bloor Subway and 'Green P' parking in the back MAP
AGENDA
6:30 pm - Guest/Member Registration and Casual Connecting
7:00 pm - Welcome and Guest/Member Business Introductions
7:15 pm - PRESENTATION
REALLY Connecting With People - For Success and Referrals!
with James R. Elliot
8:00 pm - Presenting Toronto Midtown and The Holistic Chamber of Commerce, Next Meeting, Questions?
8:15 pm - Meditation
8:20 pm - Our Farewells to a Successful Event and Casual Networking
---
ABOUT PRESENTATION(S)
What NOT to do for connection success, Secrets to connection success, how to have instant rapport and power communication.

ABOUT SPEAKER(S)
James is a board designated master coach, NLP trainer, speaker and upcoming author. He provides 1 on 1 coaching, group workshops and board-designated training and certification, as well as public speaking for corporate or private events. He creates massive shifts in people using the top coaching, motivation, and change tools available today for rapid results.
James has had his own transformational life journey. In the past, he remembers getting rejected by (and even teased by!) the opposite sex, bullied by others, having confidence, self-worth and self-esteem issues, health issues, and dealing with 56 extra pounds. He even had trouble with his career, income and getting laid off years ago. The rejection was a pattern until he sought assistance from an amazing coach.
This is all a thing of the past from his own personal transformation and incredible journey. Now, he has the experience and the training to empower the people he loves to serve to be happy, healthy and wealthy!
To Register for this Meeting Click Here
---
Sponsor Locations and More Information:
Community Holistic Healing Centre
352 Bedford Park Avenue, Toronto ON M5M 1J8
Directions: 3 blocks north of Lawrence Ave. W. just west of Avenue Road. Free onsite parking as well as on street. Minutes from Lawrence Subway Station. MAP
Transense Healing Arts Holistic Centre
344 Bloor Street West, Suite 610, Toronto, ON M5S1W9
Directions: Easy access from Spadina/Bloor Subway and 'Green P' parking in the back MAP
---
Regular Meeting Location Sponsors and Members are...


In Partnership with...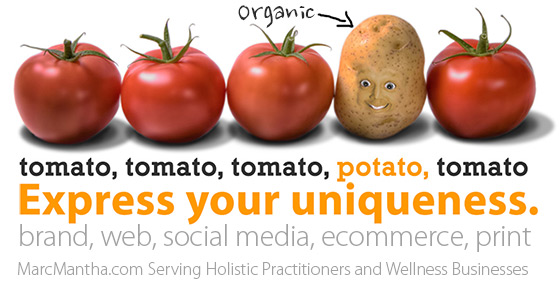 Join us in Toronto Midtown HCC on Facebook
---
Chapter Sponsors and Members are...
Walter Psotka Photography is a member and proud to be our official photographer. Media shared "Toronto's Best Photographer" People share "My God...you're a real photographer!"
truLOCAL Use code HCC for a 10% discount on first order
Olive Oil Emporium Show your HCC membership card for a 10% discount
Cheryl Millett, Chapter President's interview on The Chakra House of Healing Talk Show.
Cheryl Millett's article in the Village Living Magazine Online. See Jun/Jul 2015 paper copy.
---
A word from the Toronto Midtown Chapter President...
"My intention is to bring together the holistic and holistic minded businesses, practitioners and people in the Toronto area, to build a community that desires to educate others on a holistic lifestyle - eco friendly, sustainability, good health, and more while being balanced and successful with their endeavors, passion and business ALL for the greater good of the entire community and planet. This Chapter will build and make its presence known to people of Toronto as a reliable resource for all things holistic. With my corporate and risk management background I am delighted to be a part of this - an anchor for the Chapter's ongoing success." Warm regards, Cheryl
About Chapter President, Cheryl Millett...
Cheryl is very excited to grow the HCC Toronto Midtown Chapter to further bring people of the community together either as a member or a customer. She explored feeding the homeless to add to her community work when she met other Chapter President's and felt opening a chapter was more to her calling.
Already servicing the community, Cheryl is the Founder of the Forest Hill Walk Club with over 750 members - a weekly walk for fitness in the community all year round.
Cheryl Millett BSc CCIr is the Founder of For Your Better Health and Educator and Sales, Auum Canada Inc. She has a degree in Holistic Nutrition, a diploma in Iridology and a certificate in Mind-Body Healing with a specialty interest in digestion and mammalian omega-3s. She educates, presents and writes on nutrition, health and omegas.
For almost 20 years, Cheryl worked for one of Canada's largest grocery retailers/bakeries with experience in agricultural commodities and the food processing area. She has seen firsthand the sugar refinery process, flour milling, oil refining, fish farms and more.
For Cheryl's complete profile click here. CherylMillett.com
416-413-0345 . info@cherylmillett.com . www.holisticchamberofcommerce.com/torontomt