Toronto Midtown Chapter The Holistic Chamber of Commerce Mar 16 2016

Wednesday, 16 March 2016 from 6:30 PM to 8:30 PM (EDT)
Event Details
TORONTO MIDTOWN CHAPTER MEETING

Toronto Midtown Chapter is part of an international growing community The Holistic Chamber of Commerce (HCC).
Register to attend our upcoming Toronto Midtown Chapter Meeting - network, learn, share and develop instant connections with holistic-minded/holistic businesses, professionals and practitioners to support relationship building, collaborations and referals to grow and grow your business.
Cheryl Millett, Chapter President is excited about introducing The Holistic Chamber of Commerce to Toronto Midtown and surrounding areas - all are welcome, members and guests can visit.
Date: Wednesday March 16, 2016
Times: 6:30 pm to 8:30 pm
Other Details: Delicious healthy food and beverages provided!
Location: Transense Healing Arts Holistic Centre
344 Bloor St. W. Suite 610, Toronto ON M5S 3A7
Directions: Transense Healing Arts Holistic Centre is at Bloor and Spadina (north west corner of Bloor St West). It is easily accessed from the Bloor and University subway lines. Parking is available in Green P parking directly behind the building (access off Spadina Avenue just north of Bloor). There is additional parking under the building next door (access from Walmer Road) or further north on Spadina Avenue.  Transense is fully accessible.

Agenda:
6:30 pm Check-in and Connecting
7:00 pm Business Introductions
7:20 pm Panel on "How to Create a Successful Event"
8:00 pm Toronto Midtown HCC Information
8:10 pm Questions, Farewells & Networking
About Panel:
Meet the Panel...
Stephanie Cookson...organizer of retreats, events http://www.transense.ca/
Michel Neray...momondays, workshops http://www.momondays.com/toronto/
Brenda MacIntyre...drum circles, healing and more http://www.medicinesongwoman.com/
Cheryl Millett...events, presentations, workshops and more http://cherylmillett.com/
Chapter President shares "People who have run events successfully have stories and tips to share.You might have some of your own so audience prepare. Events are just part of business or are we talking relationships. Come find out or give me a shout."
Cheryl is the organizer of Meetup groups such as the Forest Hill Walk Club celebrating its 8th anniversary this June. Event organizer for educational presentations/conferences, plenty of tables at events including the Total Health Show and Canfitpro, and much more. Community organizer for farmed foods, annual yard sale and previously Juvenile Diabetes Corporate Stationary Bike-a-thon raising millions at Nathan Phillips Square. 
***
Contact Cheryl Millett for more information or with any questions and/or comments at
torontomt@holisticchamberofcommerce.com . 416-413-0345 . CherylMillett.com
Zig Ziglar says: "You can get anything in life you want if you help enough other people get what they want."
Henry Ford shares: "Coming together is a beginning; keeping together is progress; working together is success."
In Partnership with...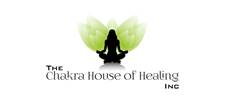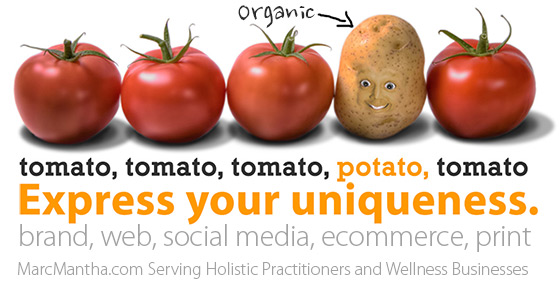 Join us in Toronto Midtown HCC on Facebook
Regular Meeting Location Sponsors and Members are... 
Chapter Sponsors and Members are...
Walter Psotka Photography is a member and proud to be our official photographer. Media shared "Toronto's Best Photographer" People share "My God...you're a real photographer!"
Organics Live Feel Good With Every Bite! Members get 10% on your 1st box Promo Code HCC5
Ecoexistence Together we make a difference - 10% off all merchandise except Sodastream. Show membership card.
Cheryl Millett, Chapter President's interview on The Chakra House of Healing Talk Show.
Cheryl Millett's article in the Village Living Magazine Online. See Jun/Jul 2015 paper copy.
A word from the Chapter President...
"My intention is to bring together the holistic and holistic minded businesses and people in the Toronto area, to build a community that desires to educate others on a holistic lifestyle - eco friendly, sustainability, good health, and more while being balanced and successful with their endeavors, passion and business. The Toronto Midtown Chapter HCC will build and make its presence known to people in the city as a reliable resource for all things holistic. With my corporate and risk management background I am delighted to be a part of this - an anchor for the chapter's ongoing success."  Warm regards, Cheryl
Chapter President Biography...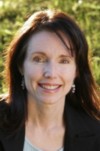 Cheryl Millett BSc CCIr – For Your Better Health. As a Holistic Nutritionist, she helps clients, writes, speaks and educates on Auum Omega 3. Cheryl's 19 years experience in food processing, her practical and balanced nature supports her endeavors. Recently, she is building a community in Toronto of businesses and people with The Holistic Chamber of Commerce – Toronto Midtown Chapter. CherylMillett.com
When & Where

Transense Healing Arts Holistic Centre
344 Bloor St. W. Suite 610
http://www.transense.ca/
Toronto, Ontario M5S 3A7
Canada

Wednesday, 16 March 2016 from 6:30 PM to 8:30 PM (EDT)
Add to my calendar
Organizer
Cheryl Millett is the Founder of Healthy Balance 4 You and the Director of Sales for Auum Canada. She has a degree in Holistic Nutrition, a diploma in Iridology and a certificate in Mind-Body Medicine with a specialty interest in digestion, mammalian omega-3s from seal blubber, and natural remedies. She educates, presents and writes on omegas, nutrition and health including rain, barefoot, and more. For almost 20 years, Cheryl worked for one of Canada's largest grocery retailers/bakeries with experience in agricultural commodities and the food processing area. She has seen first hand the sugar refinery process, flour milling and oil refining. She practices nutritional and health consulting globally. In addition to her business, Cheryl is very excited to grow the HCC Toronto Chapter to further bring people of the community together either as a member or a customer. Already servicing the community, Cheryl is the Founder of The Forest Hill Walk Club with over 500 members - a weekly walk in the community all year round. For complete bio, click here.