Description
Please join us in celebrating The Toronto Mural Archive Exhibit at Urbanspace Gallery this summer! This is a public event open to all ages, and an opportunities for fellow artists, members and collaborators to hear from and speak with retiring Executive & Artistic Director Karin Eaton.
SCHEDULE:
6:30-7:30 - Talk 'Reflections: Three Decades of Murals'
Led by Karin Eaton, Retiring Executive & Artistic Director of Mural Routes who will reflect on her observations of three decades of mural making in the city.
Join us for a casual time of networking and celebrating the Toronto Mural Archive and Karin's retirement.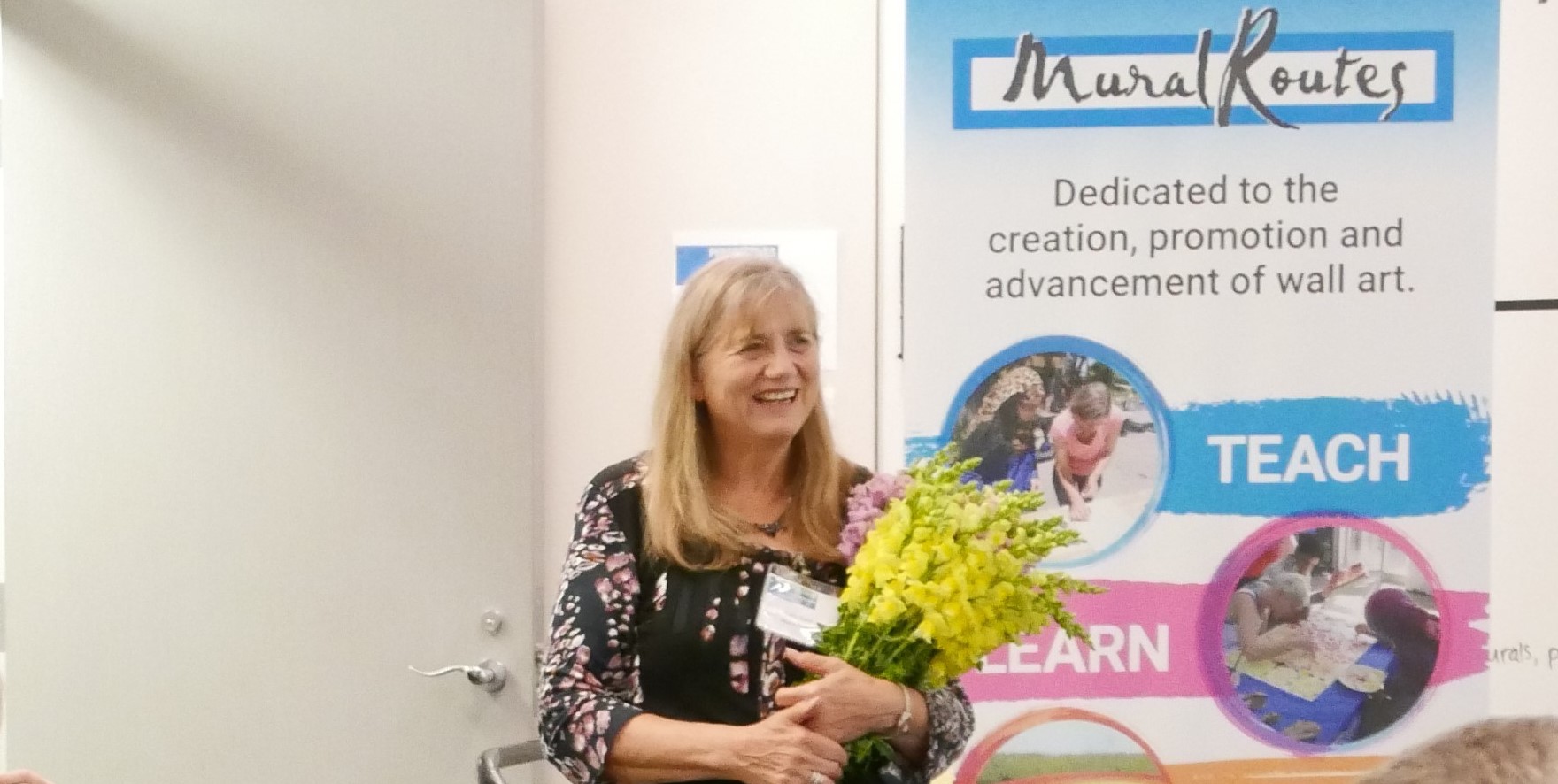 QUESTIONS:
Contact Exhibition Curator, Tara Dorey, programs@muralroutes.ca or 416-698-7995
ABOUT THE EXHIBIT:
This summer, Urbanspace Gallery is home to the exhibit of Mural Routes' Toronto Mural Archive Exhibit, from June 5th to August 11th. The exhibit is open to the public Monday-Friday 9am-7pm, and Saturdays 9am-6pm.
The Toronto Mural Archive is a research project and touring exhibit, the first of its kind to survey the history of mural art in Toronto. Mural Routes has pieced together the story of the city's murals through gathering research in the form of documents, articles and first-hand accounts and interviews with artists, organization leaders, and city staff. The archive provides context to both critically reflect and inspire the future mural art movement in Toronto.
Scarborough Arts spearheaded an initiative called the Heritage Trail, which produced murals depicting local Scarborough history along Kingston Road starting in 1990. The success of the first five murals paved the way for the incorporation of Mural Routes in 1994, an arts-service organization that broadened its mandate to include education and community murals across Toronto. Under Eaton's leadership, Mural Routes evolved to become the only public arts service organization dedicated to the creation, promotion and development of public wall art for communities across Toronto and Ontario for over 20 years.
The Toronto Mural Archive will continue to tour across the city of Toronto until September. The next location is Arts Etobicoke's Storefront Gallery from August 20th to Sept 21st.
---
THANKS TO OUR PARTNERS
The Toronto Mural Archive is generously funded by the Ontario Arts Council, an agency of the Government of Ontario.

Found within 401 Richmond, Urbanspace Gallery is dedicated to investigating cities and their issues through a grassroots approach. The gallery aims to facilitate discussion, learning and reflection about the urban spaces we occupy in our lives.
FOR MORE INFO:
https://muralroutes.ca/toronto-mural-archive/