Launch of the Toronto Ward Museum InConversation Podcast Series on May 25th
About this event
The Toronto Ward Museum is pleased to announce the launch of the InConversation Podcast Series on May 25th as part of the Museum's live, virtual exhibition during the Toronto Newcomer Day. Podcast host Kassandra Mann, a fourth year York University History student will unveil the series and share how listeners can expect to hear insightful stories about how and why the Toronto Ward Museum was founded, how the Museum works with migrant communities to enrich the lives of all residents across the GTA, insights into the inner workings about the museums co-collaborative approach to programming sharing stories of migration,  the inspiration for the museum's name and much more.
 Toronto Newcomer Day is an annual event that welcomes newcomers to Toronto, helps them understand and access a wide range of services, and celebrates their contributions to the city. The event features a number of activities including a formal stage program, a citizenship ceremony for new Canadians, tours of City Hall, a newcomer marketplace, and an information fair. Due to the COVID-19 pandemic, this year's event will be virtual to ensure the safety of all Toronto residents.  Details are as follows:
Location: Virtual Event – www.toronto.ca/newcomerday
Date: Tuesday May 25, 2021
Information Fair Hours: 10:00a.m. to 4:00p.m.
As an virtual exhibitor, the Toronto Ward museum display will include virtual participatory format of Not Just Numbers exhibition, some on-line trivia inspired by our Block by Block Exhibition and the launch of our podcast series "InConversation" with a Live Q&A with the host and author.
The creation of the podcast series was inspired by the May 18, 2021 International Museum Day theme of "The Future of Museums: Recover and Reimagine" When launched, in 2015 the Toronto Ward Museum re-imagined the future and rejected physical buildings and collections. The Museum's key to success has been programs and exhibits that are produced in collaboration with community organisations, settlement, arts and governmental agencies, and local universities and it is this co-collaboration that ensures the active involvement of newcomers in ways that foster their collective empowerment. By creating this podcast, we hope all are able to listen and learn about the Museum's practises of co-creation and innovation in community based museum programming solutions.
We are grateful for the partnership from York University/Glendon College, to Donna Gabaccia, the Museum's Past President, world-renown scholar of international migration and Professor Emeritus at the University of Toronto for mentoring Kassandra Mann as she completed her scholarly work and to the podcast sponsors Royal Maple Creative and Business/Arts artsvest.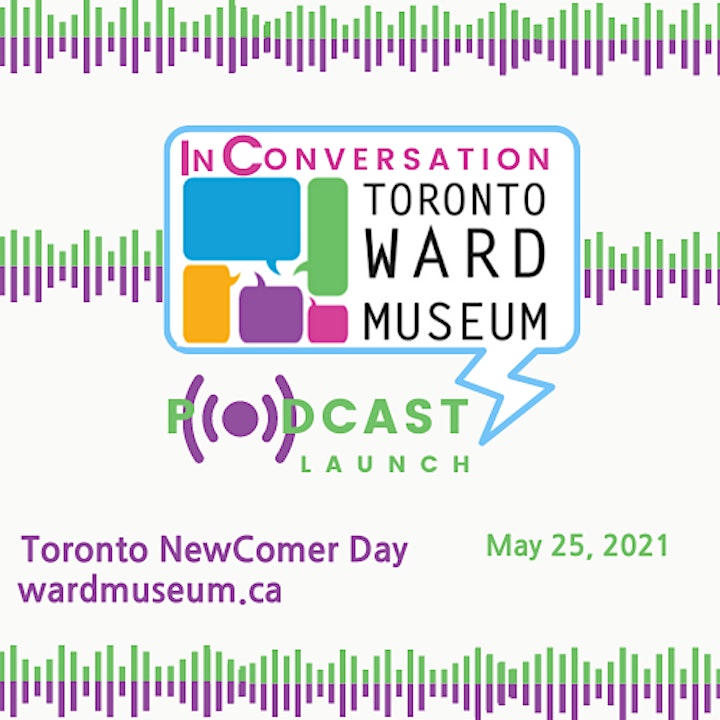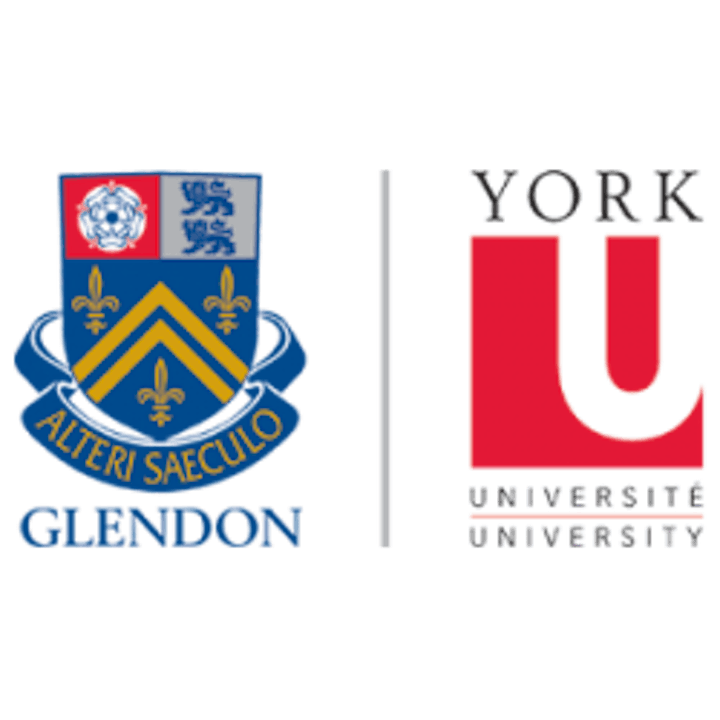 Organizer of Toronto New Comer Day - Toronto Ward Museum Virtual Exhibition Booth
Through the life stories of migrants, the Toronto Ward Museum will engage the public in connecting Toronto's migration stories of the past to current day struggles in order to envision and shape a more just future for migrants. Focusing on personal narratives, the museum will inspire visitors to see themselves in these stories and will work to build bridges between individuals, communities and generations by reflecting on the common themes that have motivated migration to Toronto while recognizing how their lived experiences have and continue to shape the City. Further, the museum will inspire critical reflection and conversation around migration, citizenship and belonging in an age defined by global migration.