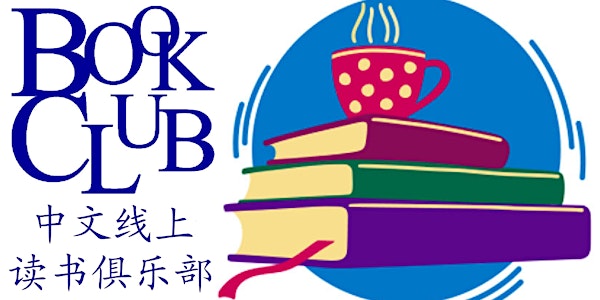 Toronto Public Library: Online Chinese Book Club (Mandarin)中文线上读书俱乐部 (普通话)
Online Chinese Book Club is a book club hosted by Toronto Public Library. 多伦多图书馆 中文线上读书俱乐部欢迎参加者在线上用普通话交流读书心得
About this event
Join us online for a lively book discussion in Mandarin. We will be discussing Canadian author Alice Munro's "Runaway" (爱丽丝门罗的作品"逃离").
The books can be borrowed from Toronto Public Library's website or from Chinese book club. For details, please contact us at ststaff@tpl.ca or 416-396-8975.
We will be using Webex, an online meeting platform for the book club discussion. Participants will need to download the Webex application at: https://www.webex.com/downloads.html
To join the meeting, you can either click the following link or enter the meeting number & password.
https://tpl.webex.com/tpl/j.php?MTID=ma2836527753cf8782b1aebfe9ecd00b2
Meeting number: 2348 218 1153
Password: 12345Mas
Please review Webex's Privacy Policy.
Questions? Please email us at ststaff@tpl.ca.
Accessibility
Toronto Public Library is committed to accessibility. Please call or email us if you are Deaf or have a disability and would like to request accommodation to participate in this program. Please let us know as far in advance as possible and we will do our best to meet your request. At least three weeks notice is preferred. Phone 416-393-7099 or email accessibleservices@tpl.ca.
About Toronto Public Library Online Chinese Book Club
多伦多图书馆举办线上中文读书俱乐部, 欢迎爱读中文书籍的朋友,以普通话为主,一同在线上谈讨本月书目 - 加拿大著名作家Alice Munro (爱丽丝门罗) 的作品 "逃离"。
本月书本可到多伦多图书馆的网站上或中文读书俱乐部上借阅。详情请发电邮到:ststaff@tpl.ca 或 致电 416-396-8975 按 0。
我们将使用Webex 线上平台。请参加者先下载 Webex。
请参阅WebEx的隐私政策。
要加入Webex 会议, 请点击下面的链接, 或者输入会议号/口令
https://tpl.webex.com/tpl/j.php?MTID=ma2836527753cf8782b1aebfe9ecd00b2
Meeting number: 2348 218 1153
Password: 12345Mas
如有特殊需要, 请尽快通知我们,我们会尽力满足您的要求。请提前三周通知。 请致电 416-393-7099 或发送电子邮件到accessibleservices@tpl.ca
----
内容简介 · · · · · ·
《逃离》是加拿大女作家艾丽丝·门罗创作的短篇小说集,于2009年荣获布克国际奖。《逃离》全书共收录八篇作品,集中体现了爱丽丝·门罗的文学造诣。
《逃离》可以被视为"概念小说集",八个故事隐隐被一个概念、一种气质统一,人物的生活背景、遭遇、情感也多有近似,八个故事并无隔离之感,气韵也并不被阻断,混在一起组成了长卷。
作者简介 · · · · · ·
艾丽斯·芒罗(又译爱丽丝·门罗,Alice Munro,1931.07.10~),加拿大女作家。代表作有短篇小说集《快乐影子之舞》《逃离》等。
1931年7月,芒罗(本名艾丽斯·安·莱德劳)出生于加拿大安大略省休伦县文海姆镇。 [1] 1968年发表第一部短篇小说集《快乐影子之舞》(Dance of the Happy Shades),并获得加拿大总督文学奖,后来共创作了14部作品并多次获奖,同时作品被翻译成13种文字传遍全球。2013年10月10日,艾丽斯·芒罗获得2013年诺贝尔文学奖。