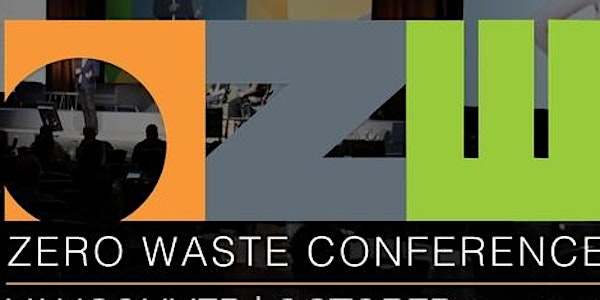 Toronto Satellite - Metro Vancouver Zero Waste Conference
Event Information
Location
Al Green Theatre, Miles Nadal JCC
750 Spadina Avenue
Toronto, ON M5S 2J2
Canada
Description
A Future without Waste: Redefining Value, Building the Circular Economy
Attend the Metro Vancouver Zero Waste Conference from a satellite location in Toronto, hosted by the City of Toronto's Long Term Waste Management Strategy as the final event in the Waste Education Speaker Series.
This is a drop in event and attendees are encouraged to register for a full, or half day, and attend any presentation that is of interest. Guests in Toronto will be provided with the unique opportunity to interact and ask questions of panelists and presenters from Vancouver via Pigeonhole Live.

The event is free of charge and guests are encouraged to make a donation to the City of Toronto's United Way Campaign.

Check out the Metro Vancouver Zero Waste Conference website for the full list of speakers and most up to date schedule.
---
Toronto Satellite Location Schedule
Daytime: 11:15am - 3:15pm

LIVE FROM TORONTO - Opening Remarks from Councillor Mike Layton, Co-lead of the National Zero Waste Council Food Waste Working Group

Opening Remarks from Vancouver
OPENING KEYNOTE: Industrial Revolution: The Business Case for Zero Waste
1pm: LIVE FROM TORONTO - Emily Alfred from the Toronto Environmental Alliance discusses A Zero Waste Future for Toronto

Materialism: Innovative Materials and End-of-life Infrastructure
Inglorious Food: Squeezing Waste Out of Food Supply
Home Economics: Food Waste and the Consumer
Evening: 4:15 - 8pm

Eurovision: Global Leadership in the Circular Economy
5PM - LIVE FROM TORONTO: Swap it!: The Dollars and Sense in Sharing Economies
6PM - LIVE FROM TORONTO: Ksenia Benifand discusses Shifting Mainstream Consumption Patterns for a Circular Economy
A Made in Canada Soluation: Towards a Future Without Waste

Thinking Big Box: One Corporation's Crusade Against Waste
It's a Wrap - Key Themes and Takeaways
Closing Remarks
*Session times are subject to change due to broadcast scheduling live from Vancouver. Food and drink are not permitted in the Al Green Theatre. Please note this event will NOT stream over the internet, and is an in-person event.

Date and time
Location
Al Green Theatre, Miles Nadal JCC
750 Spadina Avenue
Toronto, ON M5S 2J2
Canada