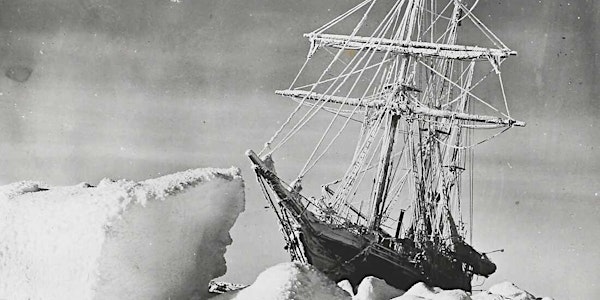 Toronto Silent Film Festival: SOUTH 1919
Shackleton and the crew of the Endurance battle crushing ice in their Antarctic Expedition.
When and where
Location
Revue Cinema 400 Roncesvalles Avenue Toronto, ON M6R 2M9 Canada
Refund Policy
Refunds up to 1 day before event
Eventbrite's fee is nonrefundable.
About this event
Opening Night
Live Musical Accompaniment by Morgan-Paige Melbourne
When Sir Ernest Shackleton set out for the Antarctic in early August 1914, he was already a decorated, seasoned, and highly respected explorer. With the race to be first to the Southern Pole over, the remaining challenge was to cross the continent through the pole from one side to the other and Shackleton meant to achieve it.
Joining his crew was experienced photographer Frank Hurley. Hired to film and photograph the expedition, his invaluable record of what was originally to be a significant achievement was destined to record an unbelievable story of leadership, courage, and survival under unimaginable conditions.
Their ship, Endurance*, was stopped by ice just 80 miles from land in January 1915 and as the situation deteriorated, the expedition became trapped until the September thaw. The thaw posed new dangers to their lives-the shifting ice had severely compromised the hull and began to lift it out of the water. The situation had become dire.
At every step there was Hurley with his camera. Haunting night shots of the ship, lit by magnesium lights, become nerve-racking when you realize that the men were watching their hope for survival being crushed before their eyes. The ship finally sank in November, after being stripped of useful materials. More dangerous and extraordinary times were ahead, and, in the end, it was destined to become the greatest survival epic of modern times as Shackleton ensured that every man on the Endurance crew returned home safely.
That the film materials survived is miraculous; that it survives in such good quality is remarkable considering the conditions.
*Over a century later in March 2022, Shackleton's famed ship, Endurance, was found at the bottom of the Weddell Sea and only 6.4 km from when the crew last saw it. A fitting discovery to close the chapter on one of the greatest stories in history.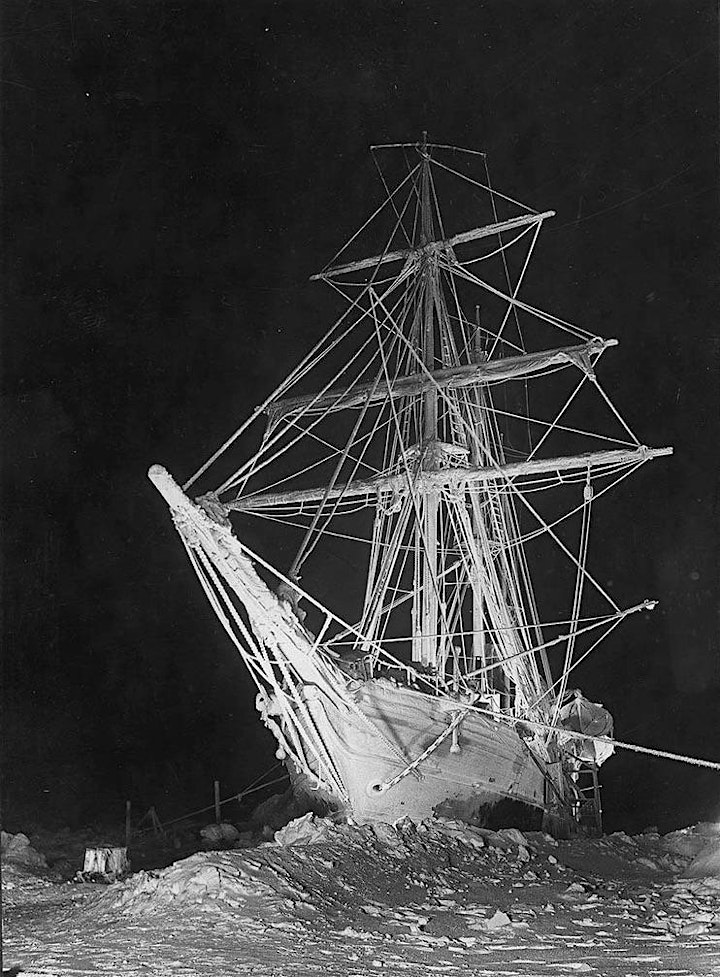 Lit by magnesium lights at night by Frank Hurley, the Endurance, stuck in pack ice, gives off a ghostly glow.